Two-alarm fire near Seattle's Space Needle sends smoke billowing into sky
SEATTLE - A two-alarm fire in a vacant building sent smoke billowing into the sky Tuesday afternoon near the Seattle Center.
According to the Seattle Fire Department, crews were called around 4:00 p.m. to 5th Ave N and Harrison St.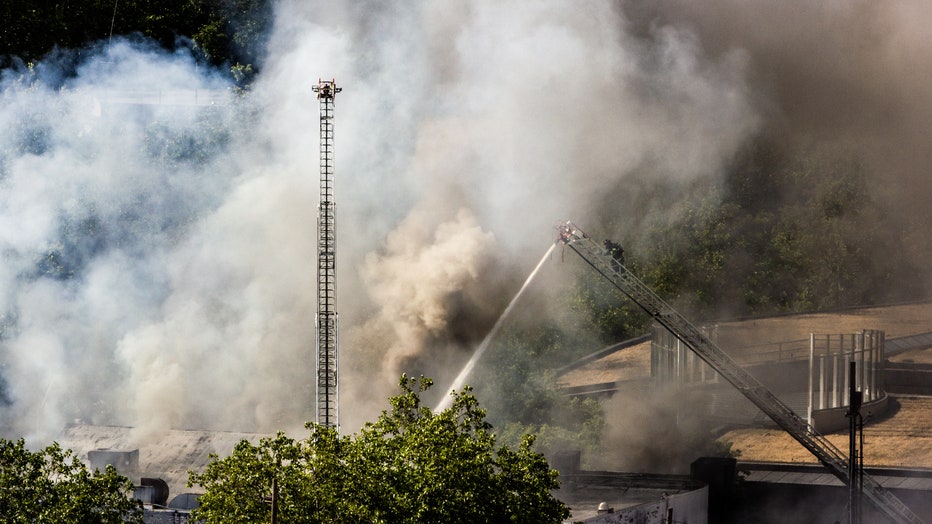 Photo used with permission from @FakeGamerGuyCom/Twitter
Crews believed that the building was vacant and later said that they used thermal imaging and did not find signs of anyone inside.
"It was wild, I've really not seen a lot of fires in the city in Seattle. I was just coming back and the whole area was covered in smoke," said Jerome Falcone.
"What made me really look out my windows earlier was the sirens. There are so many sirens this is unusual. And truck after truck, engine after engine just headed over this way and I followed them so here we are," Josiah Chikalla told Q13 News' Franque Thompson. 
Crews were not able to go inside the building. They were maintaining a defensive position "due to concerns for building stability." No injuries have been reported.
Investigators said Wednesday that the cause of the fire was undetermined as it was still not safe for anyone to enter the building.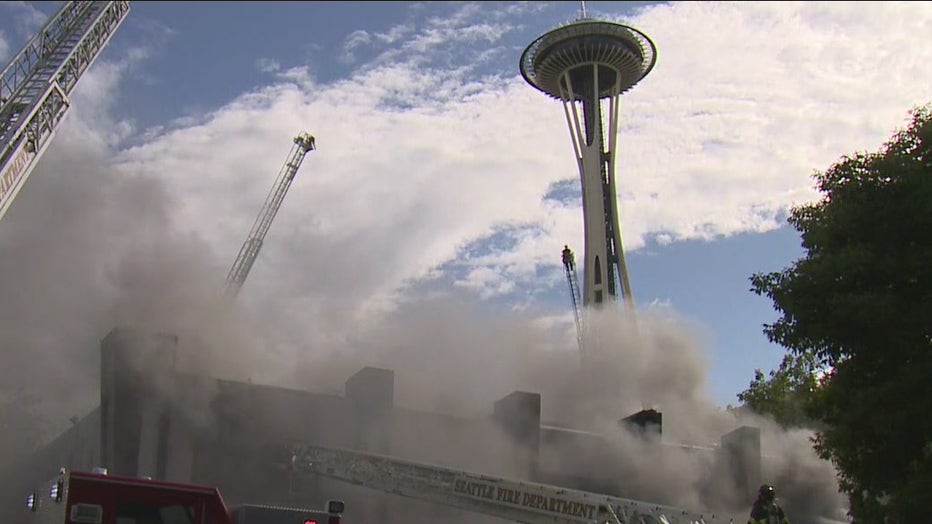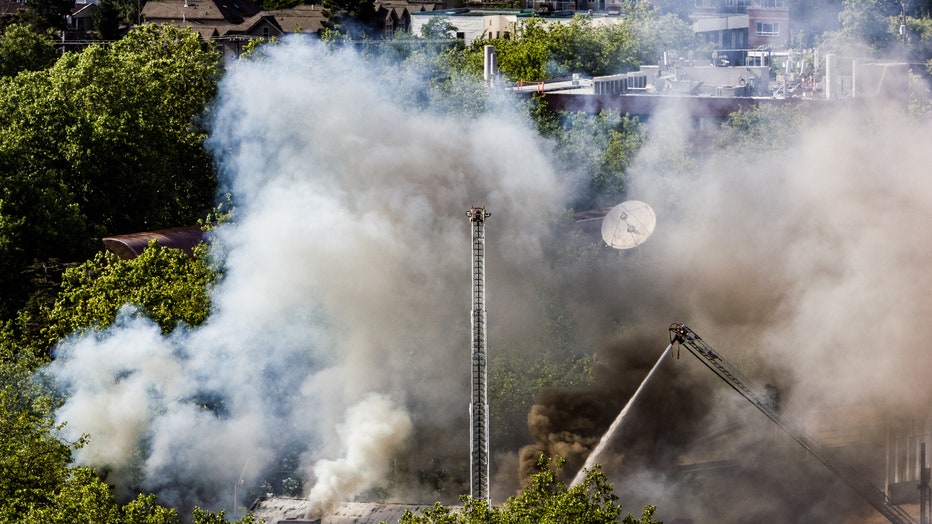 Photo used with permission from @FakeGamerGuyCom/Twitter
Photos and video from the scene showed smoke billowing out of the building and water gushed down the street from the multiple trucks fighting the fire.
Stay connected with Q13 News on all platforms:
DOWNLOAD: Q13 News and Weather Apps
WATCH: Q13 News Live
SUBSCRIBE: Q13 FOX on YouTube
FOLLOW: Facebook | Twitter | Instagram