CAPTURED: Two Okanogan County jail escapees and accomplice arrested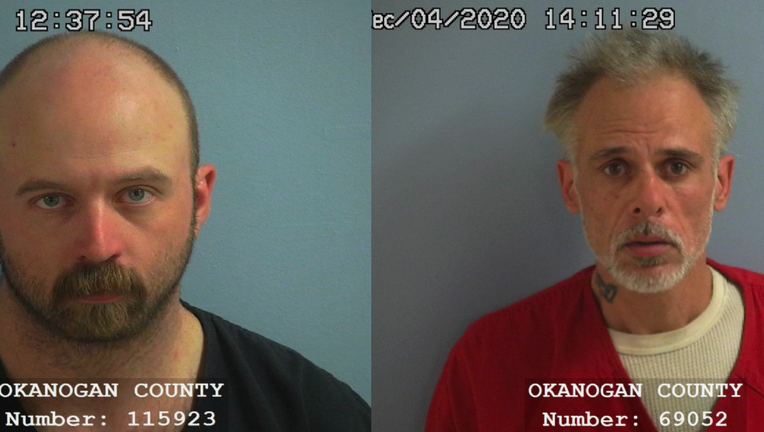 article
OKANOGAN, Wash. -  Okanogan County Sheriff Tony Hawley has announced that both suspects who escaped from jail have been arrested along with a woman accused of helping them escape.   28 year old Kristofer Wittman was taken into custody today near Yo Yo Rock boat launch in Chelan County.
On Tuesday, January 12, 2021 at about 4:14 pm, 53-year-old Christian White and 67 year old Teresa Lancaster from Cashmere were apprehended in Portland, Or.  The U.S Marshals working with authorities in Portland, Oregon located White and Lancaster and arrested them.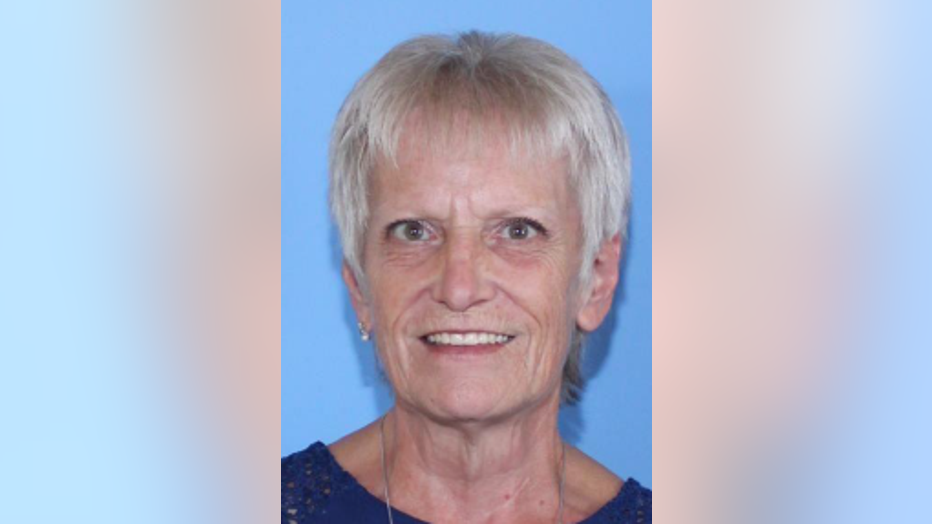 Teresa Lancaster is accused helping in jail break
White was arrested for Escape 2nd Degree warrant with Nationwide extradition. Lancaster was arrested for Rendering Criminal Assistance 2nd and Criminal Conspiracy for her role in assisting with escape of White and Wittman.  The investigation has shown they were able to access the ventilation ducting which led them to the roof where they were then able to get down off the roof.  Detectives say Lancaster then picked the men up from outside the jail.
Detectives with the Sheriff's Office worked with the US Marshals Fugitive Task Force, Chelan County Sheriff's Office, Wenatchee Police, North Centeral Washington Narcotics Task Force and the Columbia River Narcotics Task Force to get the inmates back into custody.
"The US Marshals will pursue and assist any other agency in the pursuit of those who escape from custody, as this flies in the face of Rule of Law and cannot and will not be tolerated," said US Marshal of Eastern Washington, Craig Thayer.
The Okanogan County Sheriff's Office will be working to have them both extradited back to Okanogan County.
ORIGINAL STORY
Two inmates are on the loose after escaping from the Okanogan County jail Tuesday morning. 
According to the Okanogan County Sheriff's Office, investigators are still working to figure out how they escaped. They may have had outside assistance, the sheriff's office said. 
The inmates are: 
Kristofer Wittman, 28, of Bellingham, was in custody for multiple charges: Possession of a Stolen Vehicle, Attempt to Elude, Obstructing, Reckless Driving, Driving While Suspended 2nd degree, Attempted Escape 2nd Degree, and Malicious Mischief 2nd Degree. He'll also face charges of Escape in the 2nd Degree and Malicious Mischief 1st degree. 
Christian White, 53, of Rock Island, was in custody for multiple charges: DOC Warrant, Attempt to Elude, Possession of a Controlled Substance – Methamphetamine, Hit and Run, Malicious Mischief 3rd Degree, Assault 4th Degree. He'll also face charges of Escape in the 2nd Degree and Malicious Mischief 1st degree. 
Anyone with information is asked to call local law enforcement immediately. Do not approach them if you see them.