U.S. marshal slightly injured as vehicle rammed during arrest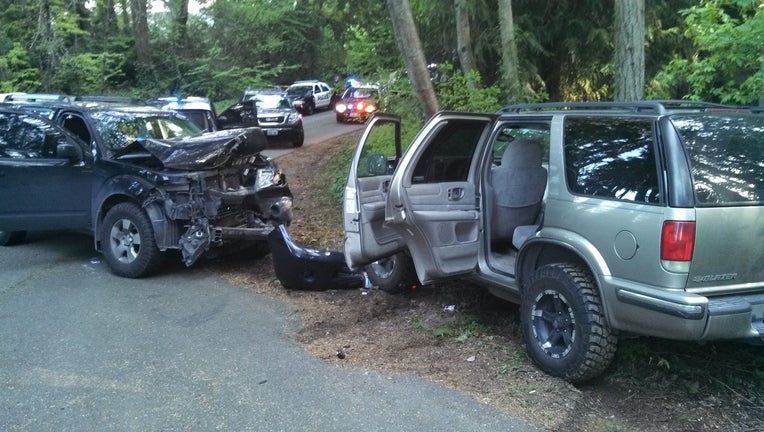 article


BREMERTON -- A U.S. marshal was slightly injured Monday when a vehicle containing a suspect in a recent gun store robbery rammed the officer's SUV in Bremerton's Forest Ridge Park, which prompted other U.S. marshals to open fire on the suspect vehicle, Bremerton police said.

No one apparently was hit by the gunfire.

Arrested were Patrick Weldon Nelson, 40, who was wanted as a suspect in a recent gun shop burglary in Gorst, and a female companion who was driving the suspect vehicle.

Both had possible injuries from the crash, but there were no immediate indications they were struck by gunfire, police said.

"Preliminary information indicates that US Marshals were attempting to effect the arrest of Nelson, who is wanted by the Kitsap County Sheriff's Office in relation to a gun store burglary occurring in Gorst," Bremerton police said.

"When Marshals effected the arrest, the female driver rammed a vehicle in which Marshals were located, apparently at high speed, based on the significant damage to the Marshal's vehicle," the Bremerton police statement said.

The suspects will be jailed on numerous charges once released from the hospital, the statement said.