Utility crews, residents preparing for first series of fall storms
KENMORE, Wash. -- Rain isn't the only threat in our series of storms this week. Wind is also expected to bring down tree branches and even power lines.

Utility companies around Snohomish and King counties say they're  expecting outages and have additional crews on standby.




Carol Fritsch was already cleaning up pine needles outside her home Monday.

Sweeping her driveway and clearing yard debris before the first big round of fall storms arrive, one-by-one, this week.

"The branches come down off the trees and stuff," Fritsch said, adding that she is still picking up a few branches after the last storm months ago. "It's going to mess up my work here."

She'll likely have plenty more to clean up late this week.

But for now, Monday's mess of pine needles doesn't seem so bad with heavy rain and strong winds in the forecast.

"It makes me really nervous," said Fritsch. "I don't like it. I wish I was somewhere where there weren't any trees."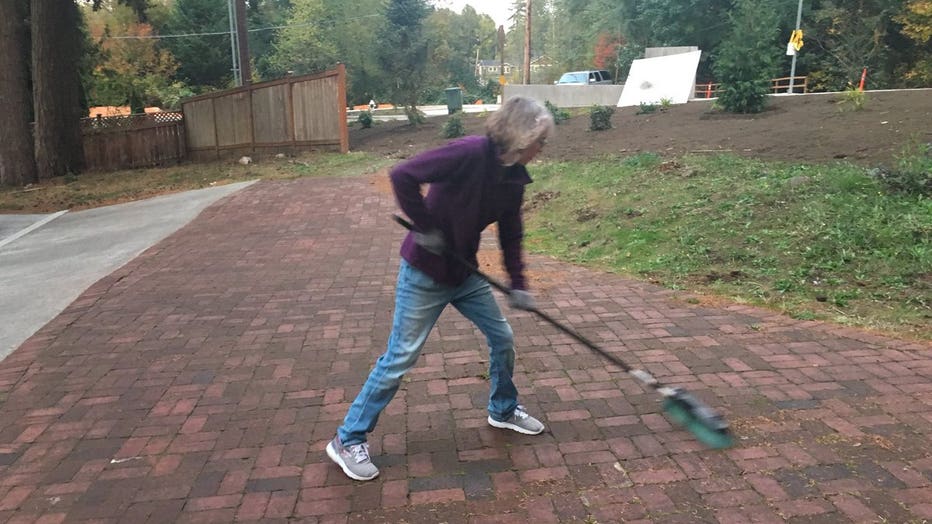 Power outages aren't unusual around her neighborhood or elsewhere around Kenmore, where many residents say it's actually gotten much better compared to years in the past.

"To the point that I had a generator put into my house," said Gerry Suarez, who has lived in Kenmore for decades.

In fact, Suarez estimates 20-30% of his neighbors rely on generators in Kenmore's Northshore Summit neighborhood.

The reliability and improved service is something Puget Sound Energy has been working on.

In preparation for the storm, crews are continuing distribution work to reinforce lines, according to Raelynn Asah, northern municipal relations supervisor for Puget Sound Energy.

"It's being re-build with tree wire, which can withstand small branches on the line," said Asah. "It can withstand small wind events and it holds up much better than the old system that they had."

Tree wire is still fairly new to the industry in general. PSE started applying the coating that goes over the wires about 10 years ago and are now more proactively installing it.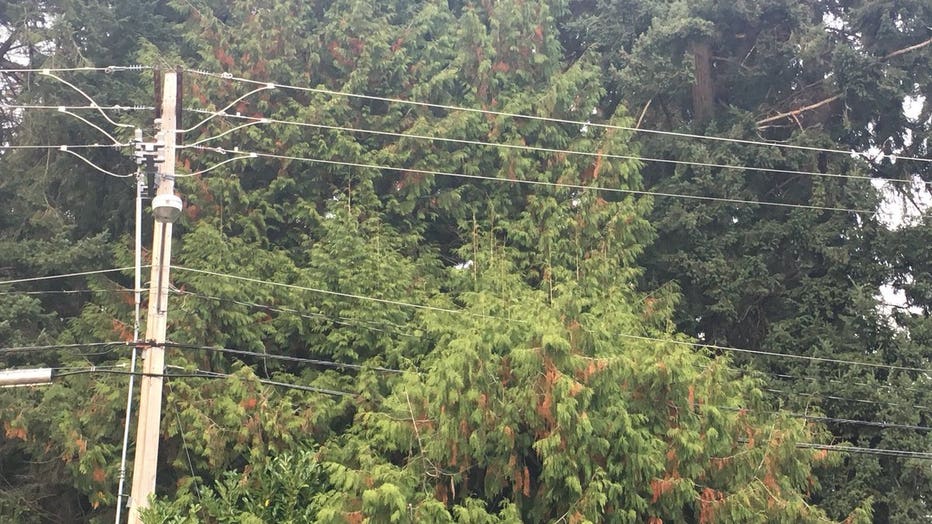 Just like PSE, Snohomish PUD says extra crews are on call this week. Utility crews are warning customers not to wait to be prepared.

In their 'Powerlines blog', Seattle City Light encouraged residents to be proactive, listing these 10 safety reminders: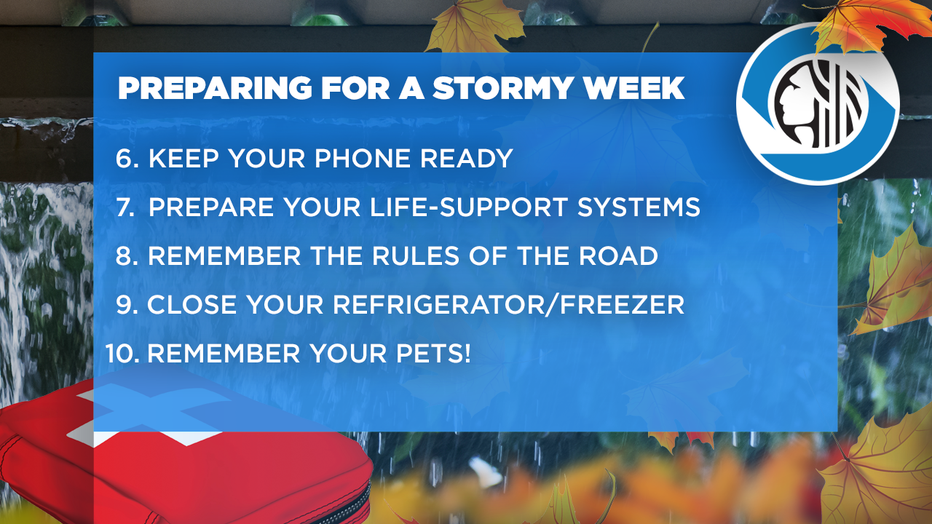 Utility crews want to remind residents that if a power line does come down – it's extremely dangerous because it could still have electrical current.

If you see one – utility crews say to stay away and report it to either 911 or your local utility company.