Washington woman dies after getting stuck in snow with sister, walking 12 hours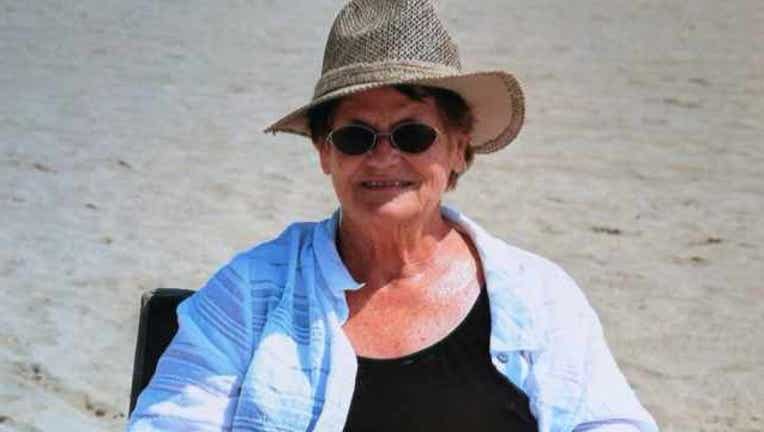 article


GRANT COUNTY, Ore.  (KPTV/FOX12) -- A 72-year-old Vancouver, Wash., woman traveling with her sister in eastern Oregon died after their car became stuck in the snow and they walked for 12 hours to try to find help.

Stella Adamson, 72, and her sister, Sue Blake, 80, were stranded in a snowdrift during the day on May 13, about eight miles west of the North Fork Campground in northeastern Grant County, according to the Grant County Sheriff's Office.

"There was a scenic route that looked pretty nice, and we took it," Blake said. "There were branches down on the road and when we went around a curve about 10 miles up, one of the branches was down enough that it hit the windshield. We ended going around it and ran into some mushy snow."

The conditions on the road got worse, and, eventually, as Blake tried to turn around, her SUV got stuck in a snow bank. The two sisters tried everything to dig out the car.

"We did everything. We used our hands, used cups and even used the floor mats under the tires, but it just wouldn't budge," said Blake.

They knew they would have to spend the night in their car, but didn't know how cold it would get. Blake says they put on all their clothes to try to stay warm.

"We just stayed there all night long turning on and off the engine to heat up the car every once in a while," Blake said.

At 6 a.m. on May 14, they headed out to look for help.

Both Blake and Adamson knew they needed to do something because their cell phones didn't work and they didn't have more than a box of crackers. Adamson made a walking stick to help her down the road.

Blake said despite Adamson having a stent put in last year, she was in good spirits and only seemed to have a loss of appetite during the trip.

They filled their bottle of water with snow and made their way down the road under the hot sun.

"My sister took my T-shirt and cut it up. We tied the arms around our head, this was after we would wet it, and put it on the back of our necks so we wouldn't get sunburned or sun stroke," said Blake, "We laughed and joked about two old ladies, me with a cane and her with her walking stick."

Deputies said they walked for 12 hours before they located a camp occupied by Robert Nelson and his wife. Nelson, of Cove, Ore., is a member of the Union County Sheriff Search and Rescue Unit.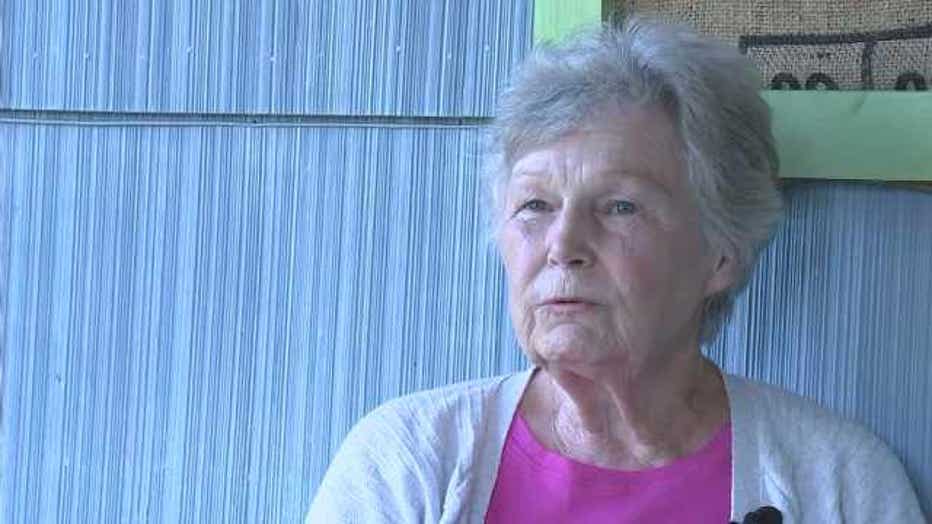 Sue Blake, 80, survived. She and her sister located a camp occupied by Robert Nelson. (Photo: KPTV/Portland)


Nelson told investigators the women were exhausted. He and his wife gave them food, let them stay the night in their camper and offered to help them get their car out of the snowdrift the following morning.

At 10 p.m., Adamson complained of chest pains. Nelson drove her to Baker City but was unable to make radio contact with emergency services on the way.

As he got closer to the city, Nelson got a call through to 911. They arrived at a Baker City hospital, but deputies said Adamson was pronounced dead.

"I felt guilty because I was the one behind the wheel, but we talked about that and she said, 'Sue, I'm the one who wanted to go up this road,'" said Blake.

Nelson returned to the camp and assisted Blake in retrieving her car from the snowdrift.

Blake says even though she lost her sister, she's thankful for the time they got to spend together and even feels like they bonded more on this last trip.

Adamson would have been 73 on Friday.