Whoa! 3,000-pound horse stuck in mud gets lifted to safety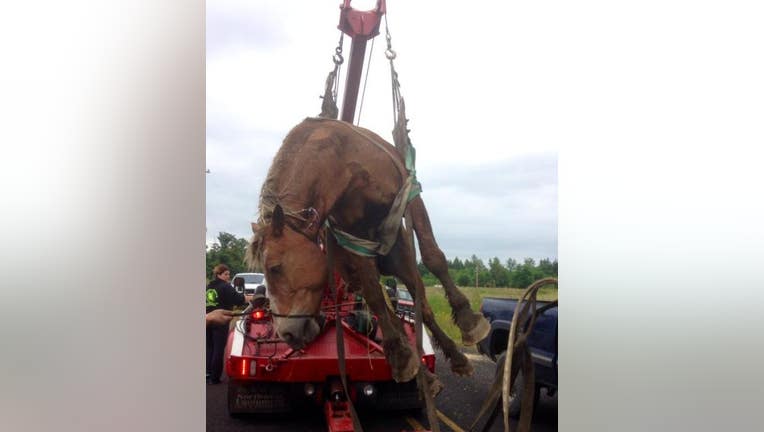 article


GRAHAM, Wash. -- A 3,000-pound Belgian horse got stuck in deep mud in a ditch, and rescuers worked all day to finally get 'Spike' lifted out of the muck.

Spike was found at about 9 a.m. Tuesday stuck in a muddy ditch by a pond in Graham.

Well, the horse community heard about the crisis and really came together.



The call for help went out and Pierce County Animal Control responded, along with volunteers, including local firefighter Brenda Fromhold.

Spike is a huge horse, more than 19 hands tall and weighing 3,000 pounds -- so it took some doing to get him up.

They got straps under him and then tried to get him to his feet. Listen as his owner in the video encourages him.

Eventually, they were able to hoist him up using a tow truck and then slowly carried him down the street and back to the field he calls home.

Spike is doing fine Tuesday night -- sedated and undoubtedly trying to put his bad day behind him.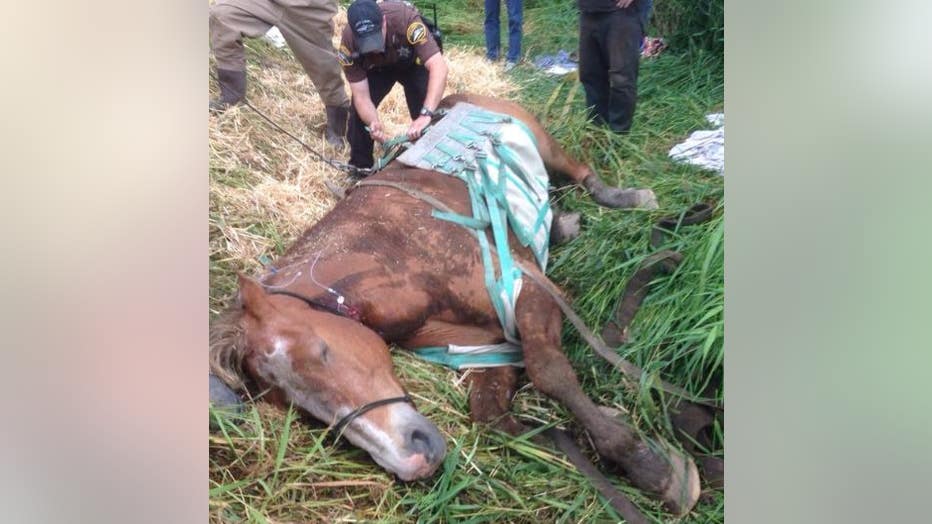 Spike takes a breather after being pulled out of a muddy ditch. (Photo: Brenda Fromhold)
The size of Spike is clearer here as he stands up next to his human rescuers. (Photo: Brenda Fromhold)