Why is this beloved 80s cartoon suddenly trending on Facebook? Disney makes a BIG announcement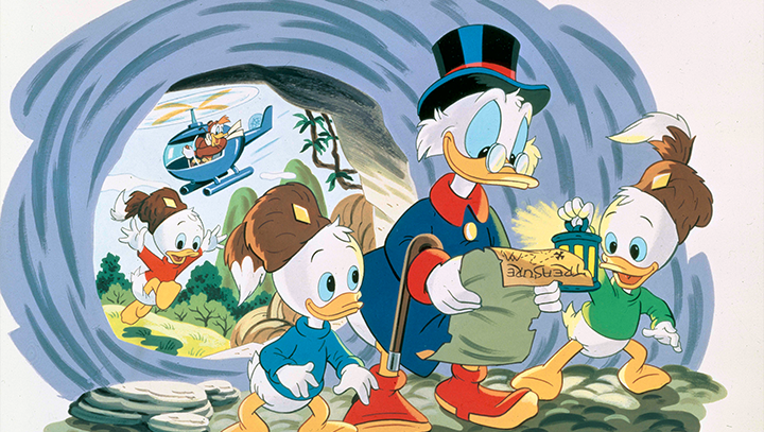 article


DUCKBURG -- The much beloved 80s and 90s afternoon cartoon series Ducktales is getting a reboot for a whole new generation.

Disney announced a new animated comedy series based on the original cartoon had been ordered for launch in 2017 on Disney XD channels around the world.

From Disney:

The new series' adventures will once again take viewers along as Scrooge McDuck, his curious and mischief-making grandnephews—Huey, Dewey, and Louie—and the optimistic-yet-temperamental Donald Duck embark on high-flying adventures worldwide. Other beloved characters slated to be in the new stories are: Duckworth, Gyro Gearloose, Launchpad McQuack, Flintheart Glomgold, Magica DeSpell & Poe, Ma Beagle and the Beagle Boys (Burger Beagle, Bouncer Beagle), Mrs. Beakley, and Webbigail Vanderquack.

The news, once announced, instantly started trending on Facebook.

On a personal note, this is the cartoon series that made me long to swim through a bin of gold coins.

In fact, one Christmas I piled up all my gifts and literally jumped off the fireplace hearth right into them.

It was not that fun.

Just ask Family Guy's Peter Griffin.