Wild October weather wreaks havoc across Western Washington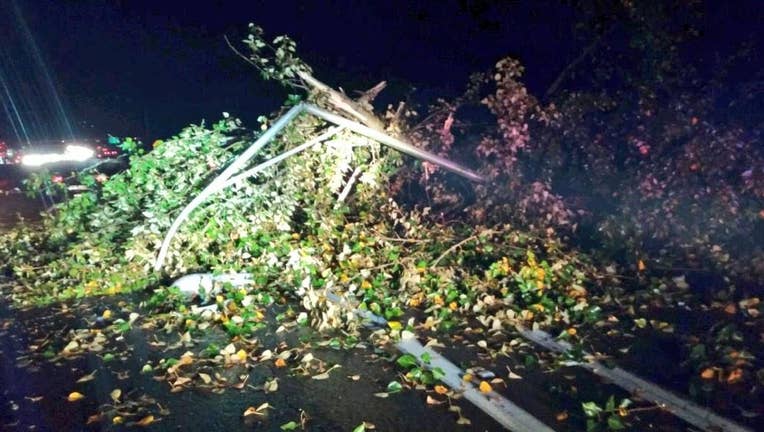 article


SEATTLE -- Get used to the rain this week...

The first sustained fall storm moved into the area Monday afternoon.

First, there was light rain on the Eastside early Monday afternoon, then more rain on I-5 just north of Seattle and more still in downtown Everett.

It's times like this when drivers start to really worry for the first time this fall.

"When I'm on the freeway I definitely slow down and take precautions, be careful. I always have children in my car so, yeah, I always do," driver Angelina Smith said.




The Washington State Patrol says speed is the biggest problem, so we all need to slow down and watch out for the other driver.

"I stay within three car lengths behind everybody. When they brake, I brake, use my turn signal," driver Jacob Graham said.

Wind was also a factor Monday night and into early Tuesday.

There were trees down from Bellingham to Puyallup, blocking roads and knocking out power to hundreds of customers.

Before the rain started, Seattle Public Utilities crews spent the day trying to stay ahead of the storm -- cleaning out drains and catch basins already clogged with leaves that could lead to flash flooding and closed streets.

"We are just pumping out catch basins and clogged drains. The next windstorm, which will be the first one of the season, you`ll get heavy leaves and that becomes a major problem," Seattle Public Utilities crewman Randall Dickey said.

SUBMIT YOUR WEATHER PHOTOS HERE>>> 

So they're asking all of us to help out.

If you see clogged drains, try to clean them.

"Honestly; I like the rain. I don't mind it. That's why I live in Washington so It actually makes me feel good when I see the rain coming. It's like, ah, no more hot," Smith said.

The rain is expected to continue for the next week.