With apparent failure of Prop 1, are King County voters 'tax fatigued?'
SEATTLE -- Are King County residents experiencing"tax fatigue?"

Voters in King County appear to have said no this week to a 0.1 percent sales tax that would have given money to the arts and sciences. On Thursday, Proposition 1 trailed in the polls by about 24,000 votes.

Earlier this year, King County Assessor John Wilson wrote an op-ed in the Seattle Times, warning about the burden of too many property taxes.




"Make no mistake, these levies pay for vital services that our community needs," Wilson wrote. "However, our current system of taxation and service delivery wasn't planned by anyone, it has evolved over time, and it's breaking down. We need to talk about how to fix it."

King County residents are no strangers to recent tax increases. Expanded light rail and the approval of ST3 increased the sales tax. Three in four county homeowners will see their property taxes go up under an expansive state budget deal.

Did voters say "enough is enough" with Prop 1?

"I don't know that the failure of Proposition 1 tells us that there's enough tax fatigue that voters are unlikely to adopt future taxes," Professor Justin Marlowe with the University of Washington's Evans School of Public Policy and Governance said. "I do think that it says that voters are maybe more sensitive to tax increases than they have been in the recent past."

Prop 1 would have expanded access to arts, science, and heritage programming throughout the county. The program would have included cultural education in schools and transportation to cultural venues for public school students.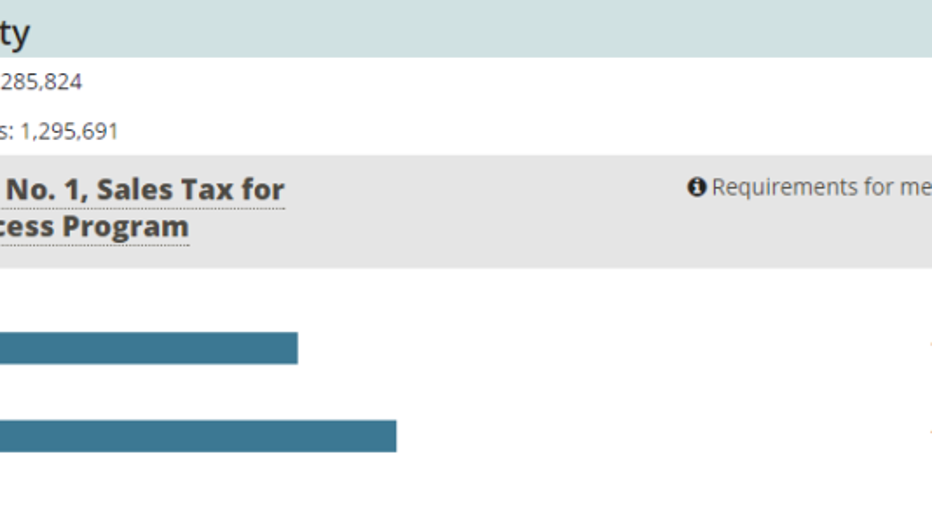 Wednesday's vote count from Prop 1.


Dujie Tahat, a spokesperson for a group supporting Proposition 1, said the sales tax's failure was more a victim of "political circumstances" than voters not supporting arts and sciences. He said that with the recent education agreement, voters are wary of any new tax.

"It's a hard sell to say to a lot of voters, 'here's another tax,'" Tahat said.

Inability to pass a region-wide property tax, coupled with the sales tax failure, would definitely hint at "tax fatigue," Marlowe said.

"If we see a combination of a sales-tax initiative, as well as a failure of a county-wide sales tax initiative, that to me would suggest that it would be more difficult to move these kind of issues," Marlowe said.

Though King County has a tendency to vote for tax proposals, a tax not passing is not unheard of and indicative of some large shift, Marlowe said. In 2014, a county-wide transit tax failed.

The bottom line, said Marlowe, is we won't know if voters have reached a "tax limit" until voters routinely and consistently vote against taxes.