Woman killed in SODO hit-and-run
SEATTLE - Seattle police are looking for a driver who left the scene of a deadly hit-and-run in SODO on Thursday night. 
At about 10:40 p.m., officers on patrol responded after hearing a crash near the intersection of 4th Avenue South and South Lander Street. 
Seattle Police said officers were on a routine patrol when they heard a collision. Officers then found a 40-year-old woman in the roadway who was unresponsive.
Police officers said they tried to save her, but by the time Seattle Fire Department arrived, they declared the woman dead.
After checking the area, police could not find the suspected hit-and-run driver and car.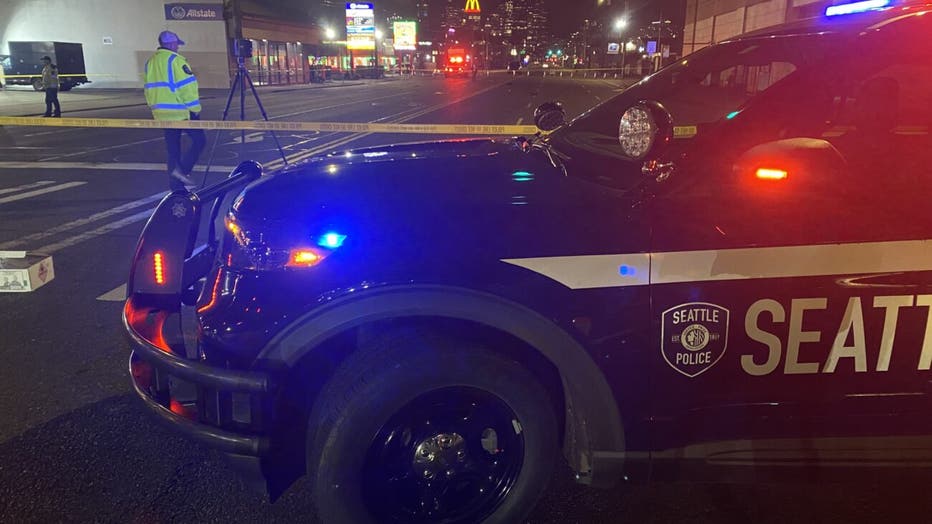 (Seattle Police Department)
Investigators said they are looking for a white 2015-2023 Dodge Charger with significant front-end damage and was last seen driving away at a high rate of speed. 
Police have not released information on a suspect description.
Anyone who may have information or witnessed the crash is asked to call the Seattle Police Department's Traffic Collisions Investigations Squad at 206-684-8923.