Woman robbed at knifepoint in bank parking lot, police looking for suspects
 SEATTLE -- Police are searching for three people -- a man and two women -- who they believed targeted a woman, followed her into a bank and then robbed her at knife point last month.

The victim was carrying $5,000 in an envelope that she had just withdrawn from the Bank of America on South Jackson Street. Detectives think she was targeted before she entered the bank.

"I saw a lady and man," Elena Hunt said. Hunt said she pulled up to two people on the sidewalk to ask for directions to the Bank of America. Surveillance video from Feb. 15 showed Hunt finding her way to the bank. Detectives believe the man Hunt asked for directions followed her to the bank. Cameras show Hunt walking into the bank around 2:30 p.m. -- about 45 seconds later, the male suspect followed her in to the bank.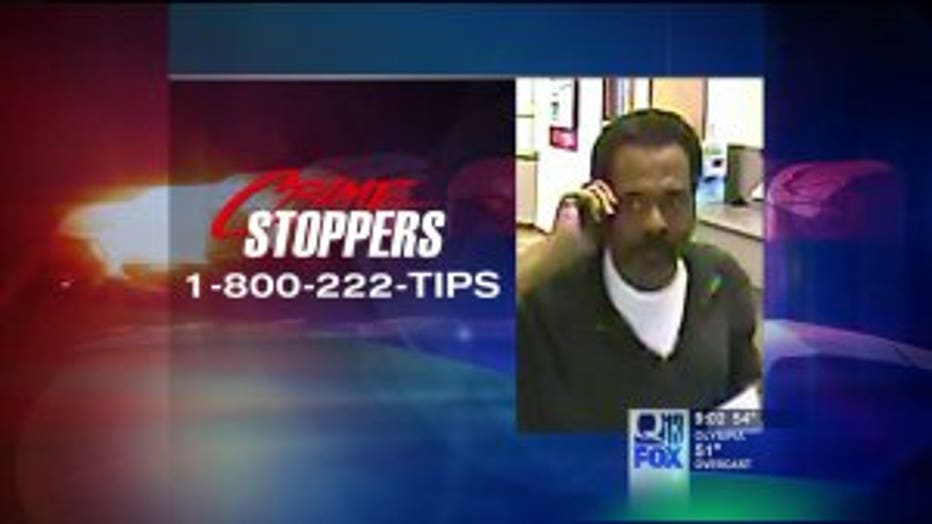 "If you are asking somebody for directions to a bank, you've got to be aware of your surroundings," said retired detective Myrle Carner.

"He was talking on the phone the whole time. He sits there, constantly glancing around at the victim, as she is withdrawing cash from the teller," Carner said.

The man did not make any bank transactions and started trailing Hunt as she leaves.

Detectives believe the suspect was on the phone with two accomplices who snuck up behind Hunt in the parking lot and one woman grabbed her, while the other pulled out a knife.

"I said, 'What money?' Well, they said, 'You came from the bank.' When I saw the knife I pulled out the envelope of cash," Hunt said.

Hunt said she hasn't gone into any bank since the attack.

"I was terrified -- I didn't know what to do to in the parking lot. I didn't even call 911. They could kill me, so I was so scared," she said.

She called 911 after she got home and admits she had her guard down -- something she will never do again.

The male suspect police are looking for is described as being in his late 40s to mid-50s with a mustache and lower lip patch.

If you have any information call Crime Stoppers at 800-222-TIPS . Police are also looking for two black females in their mid-50s. The victim said one of spoke them with an accent and the other woman had a very gravelly voice.