Woman sentenced to 40 years for putting bleach in her baby's eyes
TACOMA -- A 31-year-old woman was sentenced to 40 years in prison Friday for repeatedly putting bleach in her baby daughter's eyes, causing permanent vision loss in the child's right eye.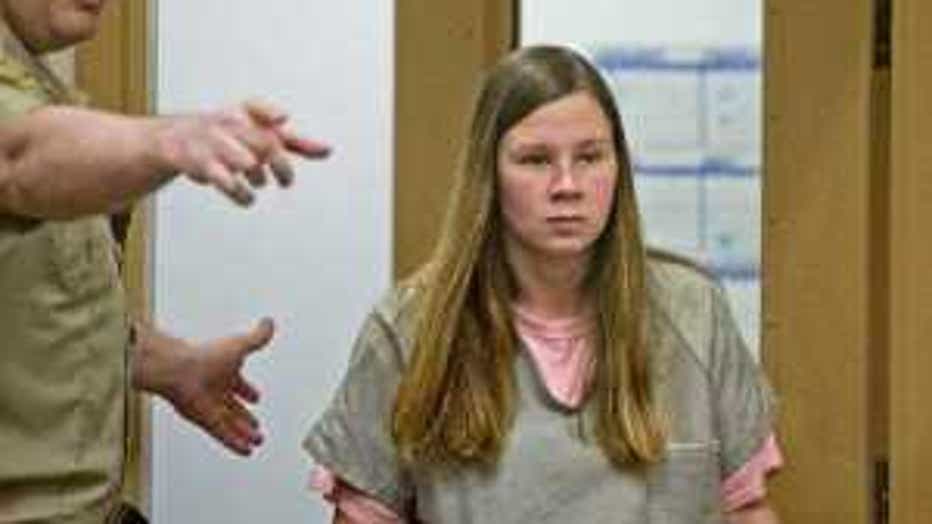 Jennifer Mothershead appears at her arraignment in May 2012. (Photo: Peter Haley/The News Tribune of Tacoma)


A Pierce County Superior Court jury had earlier convicted Jennifer Mothershead of first-degree child assault.

In May 2011, Mothershead's 14-month-old daughter was airlifted from Tacoma to Seattle's Harborview Medical Center after suffering a blow to the head. While treating her, medical staff noticed that a previously diagnosed eye condition had worsened.

Mothershead told authorities that her daughter was sleeping up to 22 hours a day because exposure to sunlight had become extremely painful to her eyes.

Mothershead admitted that she had given the child eye medication. She also said her daughter was a "fighter" when it came to the eye drops. Mothershead did not explain how the girl attained the initial head injury, and the child was taken into protective custody.

When hospital staff and detectives investigated the eye drops that the child had been administered, they noticed a strong odor. A detective said the drops caused a minor burning sensation when placed on his wrist.

"One of the things our detectives were concerned about was a lack of concern for the toddler from the mom and we started looking into it," Pierce County Sheriff's Department spokesman Ed Troyer said in April 2012.  "We found one of the eye drop bottles of chemicals, which basically burned our detectives. It obviously wasn't something that should be going in someone's eyes."

After testing at the Food and Drug Administration's Forensic Chemistry labs, scientists determined that the eye drops contained bleach. The child's eye injuries were consistent with bleach exposure, and the child had suffered to an extent that they ruled out the possibility that the dropper had simply been cleaned with bleach.

The eye drops caused permanent vision damage, prosecutors say.

The victim has been living with her biological father since 2012.