Your Washington driver's license will get you through airport security, but only for 2 more years
The Department of Homeland Security announced Friday it will continue accepting standard Washington driver's licenses at airport security for two more years.

The extension is designed to give states more time to comply with the REAL ID Act which is designed to make sure identification cards from each state are meeting the highest security standards.

Washington is among five states where your driver's license will not be good enough to board a flight starting Jan. 22, 2018, even if you're traveling within the United States.

After that, the TSA will require alternative identification, such as a passport, to board flights starting in 2018.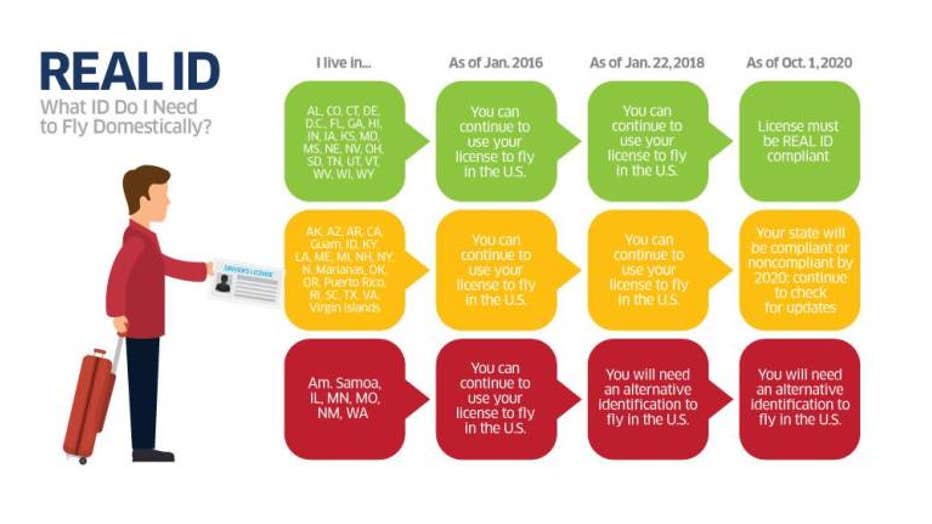 Why your driver's license soon might not be good enough to board a flight

Ten years ago, the U.S. government passed the Real ID Act, issuing stricter standards for state-issued IDs, including drivers licenses. The idea was to toughen standards on what documents were needed to get a driver's license, an effort to crack down on the potential for terrorists and criminals to obtain state-issued IDs. The act makes it harder to obtain a drivers license with counterfeit records.

Fewer than half (22) of the states have complied with the law.

Though the law states that noncompliant IDs cannot be used to board domestic flights, DHS and the TSA had not been enforcing that standard.

Five states are noncompliant

That leaves just five states that have been deemed noncompliant, have not been granted an extension and do not have extensions under review.


CNN contributed to this story.