3 things to watch for in Seahawks vs. Bengals game
SEATTLE -- How are we feeling after Monday night, 12s?

Better? Worse? Or about the same?

Monday night's 13-10 win over the Detroit Lions was certainly bittersweet. Sure, a win is a win when it comes to football. And some positives certainly arose from Monday's game. A stifling defensive backfield kept all-star pair Matthew Stafford and Calvin Johnson in check. Russell Wilson put the team on his back, dodging, running and tossing in a way that left fans asking "How can he KEEP doing that?"  And a defensive front that held Lions running backs to just 53 yards on eight carries.

But all was not right Monday, either. That is for certain.

The Seahawks offensive line faltered and nearly broke. Russell Wilson was left running for his life. Backup running back Thomas Rawls held on to the ball and seemed passable, but only managed to rack up 48 yards on 17 carries. His presence will not change as he looks to shoulder a bulk of the carries this week, considering Marshawn Lynch is out.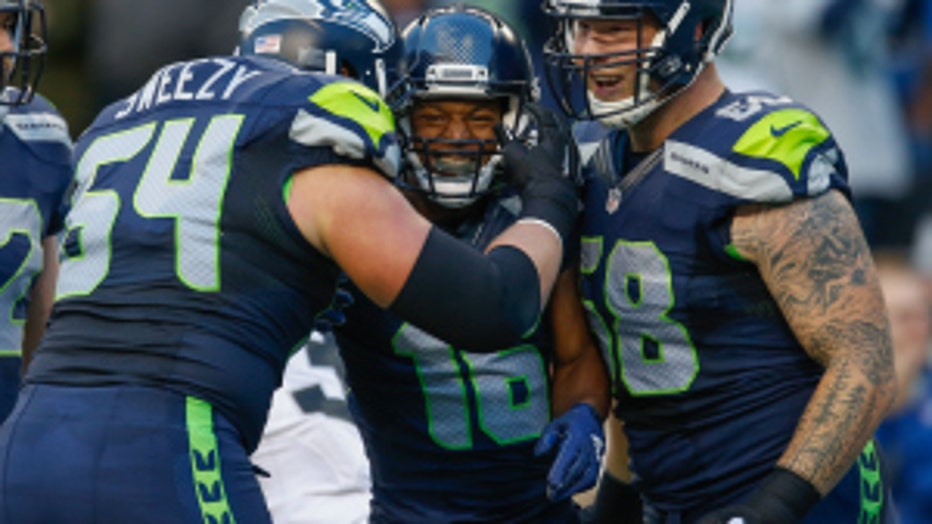 J.R. Sweezy #64 and tackle Justin Britt #68 will need to improve this weekend for Russell Wilson to get some time in the pocket.


And, perhaps the most disconcerting  take of all from Monday, the Hawks likely would  have LOST the game if not for a last-minute punch-out by Kam Chancellor. That, and a missed call by the referees.

Yes, Monday's win was a win. But a shakier win since the notorious FailMary, we have not seen.

The Hawks have their work cut out for them heading into a 4-0 Bengals stadium that has shown little but explosive offense, shut-down style defense and sweltering crowd noise.

So let's put Monday and Monday's troubles behind us, 12s.

We have enough to worry about going into Sunday.

Game starts at 10 a.m. on Q13 FOX. 

Three things to watch for in Sunday's Seahawks vs. Bengals game

3. Welcome to The Jungle -- Paul Brown Stadium is one of the hardest places to play in the NFL. No, it's not the deafening noise of CenturyLink Field.  But it's close. The Bengals are 18-3-1 in their last 22 games at home, including one loss in the playoffs. The loud, rabid fans are stoked behind the Bengals' 4-0 start, and have the fervor of a team that has tasted just a hint of greatness, but not eaten a full slice. Hungry tigers, if you will.

Expect The Jungle to be shaking Sunday.

2. Andy Dalton vs. the Defense -- Outside of Aaron Rodgers, Andy Dalton is the Seahawks toughest test yet as an opponent QB. Dalton jumped out to a great start in 2015, passing for more than 1,000 yards with nine touchdowns and only one interception. He's averaging a league-leading 10.2 yards per pass attempt, and has hit his downfield receivers such as A.J. Green and Marvin Jones -- no slouches themselves -- at an impressive clip.

No, Dalton has never secured a playoff win, but it's well-known he's no slouch in the regular season. Kam Chancellor, Richard Sherman and Earl Thomas will have their hands full in the backfield. They'll need Cliff Avril, Michael Bennett and the rest of the defensive front to pressure Dalton -- and pressure him hard -- if the Seahawks want to come out of Cincy with a win.

3. The Offensive Line -- Earlier this week, notable Seahawks blog Field Goals put out an article titled, "Is the Seahawks offensive line even worse than you think it is?" The article's author breaks down the line's problems -- and they are plenty -- calling Monday's game "the worst game by an offensive line I have ever seen in professional football."

Yikes.

Yes, it's bad. We know it's bad. We've talked about it before. BUT, the Seahawks aren't the only poor offensive line in football. And they've gotten by on mediocre offensive lines before, including their last two Super Bowl appearances. Mediocre is passable, "worst ever" is not. If the Seahawks stand a chance against the Bengals, it will come from an improved -- not great but improved, somehow -- offensive line.