Bill Wixey's 5 reasons why the Seahawks will beat the Packers Sunday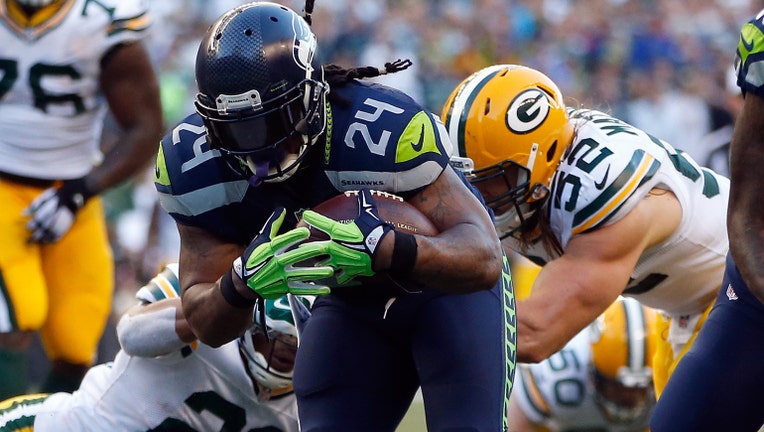 article


SEATTLE -- The NFC Championship is coming up at 12 p.m. Sunday on Q13 FOX.And the Seahawks will beat the Packers and move on to their second-straight Super Bowl. Simple as that.

Let me lay it out.


5 Reasons why the Seahawks will beat the Packers Sunday

5. This is not Mr.Rodgers' neighborhood.

The Packers QB has never won in Seattle. The Packers were crushed at CenturyLink in Week One of the season. In fact, the Hawks are 9-0 against super bowl-winning quarterbacks over the last three seasons. The crowd noise is legendary, and the more teams hear about it, the more they think about it, and the more of a factor it becomes. So, bring the noise like you never have before on Sunday, 12s!

4. Two legs are better than one.


It's debatable how injured Aaron Rodgers' left leg really is, but he has been limited in practice. Seahawks Safety Earl Thomas isn't buying the injury storyline. He says the Hawks are approaching this game as if Rodgers is perfectly healthy. The Seahawks defensive line will pin their ears back and come after Rodgers with everything they have.

Bruce Irvin could be let loose to chase him down from the linebacker spot and cause huge problems for an offensive line that was, admittedly, very good against Dallas, and doesn't allow many sacks. If the Hawks get to Rodgers, and hit him hard early, the Packers are in huge trouble.

3. Here comes the rain again.

The weather could be a factor. Wet and warm favors the Hawks. The players could struggle with their footing, and if Rodgers' calf really is gimpy that could be a factor. Wet footballs also mean slippery footballs.The Hawks defense forces more turnovers than anybody in the league.  A timely turnover could be the difference for the Hawks.

2. The Legion of Boom.

The Packers don't play in the NFC West. They haven't seen the Hawks in person since the beginning of the season, and they can't really tell how fast this defense is moving. They are playing at a different speed than the competition. The Seahawks defense gave up the fewest points in the NFL over the final six games of the season.

The Carolina Panthers played about as well as they possibly could against the Seahawks defense last week, and they weren't nearly good enough. The Packers are better offensively, but the Seahawks defense is just plain better.

1. Beastmode. Simple as that.

We have Marshawn Lynch and they don't. The Packers have been gashed on the ground several times this season, and the Hawks will exploit that with the two headed beast that is Beastmode and Russell Wilson. Now, the Packers' Eddie Lacy is a formidable back as well. He was limited with some kind of a knee issue, but that may just be gamesmanship on the Packers part. I suspect Lacy is fine, and will be primed to carry the load for the Pack, but if the hawks can contain him to under 100 yards, and the Hawks are able to control the clock with their ground game, they will win this game and win it handily.

Final Prediction :

Seahawks -- 31

Packers -- 13