CenturyLink High School Athlete of the Week: Parker Danielson


Parker Danielson, a senior at Steilacoom High School, is the week five winner of the CenturyLink High School Athlete of the Week program.

He was selected based on his leadership through athletics, academics, and community action.

ATHLETICS: Parker is the captain of the football and track team at Steilacoom High School. As a student athlete leader, Parker has never missed a practice and always offers his time to teammates who need help academically.

ACADEMICS: Parker maintains a 4.0 GPA while taking classes at Pierce Community College. In the spring, he will graduate with 14 college credits. On top of his academic success, he is a student leader at Steilacoom High School and is serving as the ASB president this year.

COMMUNITY ACTION: Along with serving his school, Parker is dedicated to serving the Steilacoom community. Sophomore year, he chaired the committee for the annual Steilacoom 5k, helping fundraise for Mary Bridge Children's Hospital and the Wounded Warrior Project. In addition, he volunteers at various local food banks and charity runs held at Ft. Steilacoom Park.


---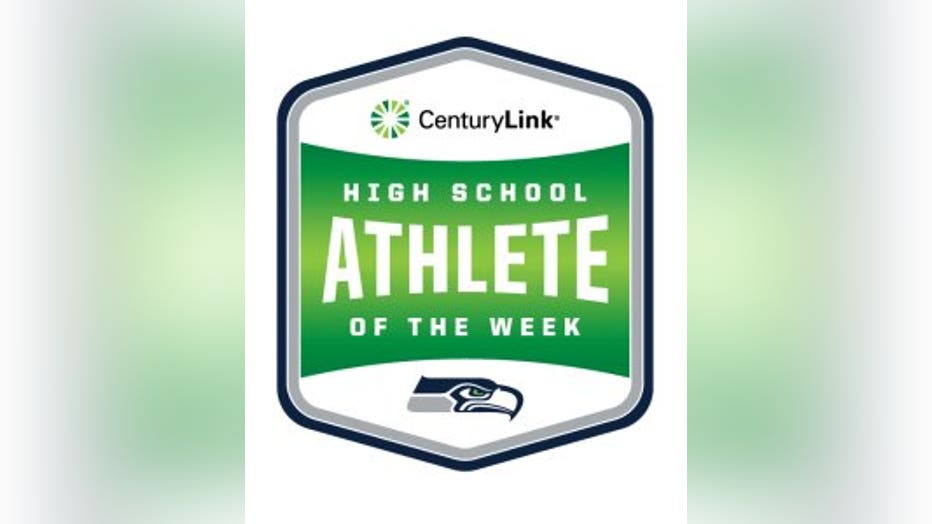 Every student athlete will be recognized at his/her school and at a Seahawks game. Each winner will also receive a $1,000 grant to their school's  from CenturyLink and the Seahawks -- plus a personalized 2017 Nike Seahawks jersey, a custom football, sideline passes to a home game and more!

"CenturyLink is honored to partner with the Seattle Seahawks and Q13 FOX on this great program," said Sue Anderson, CenturyLink's Vice President of Operations for Washington State.  "We believe in developing the potential of area student athletes and supporting their efforts in the community, both on and off the field."

Each week, CenturyLink executives and Seahawks personnel will select a nominated student who meets or exceeds the criteria.