Seahawks tight end Zach Miller out for the season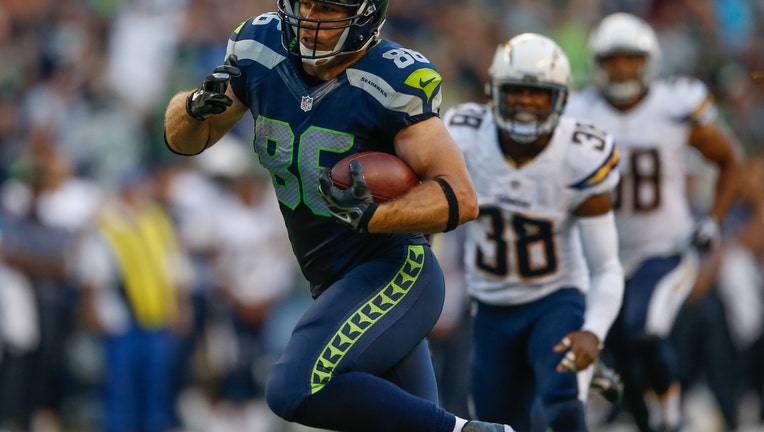 article


SEATTLE -- Seahawks tight-end Zach Miller will miss the rest of the season after he was placed on injured reserve Wednesday, the Seahawks announced.

Miller, who underwent surgery earlier this season and has been out since Week 4, will need a second surgery, coach Pete Carroll said.

"It never really responded the way that they hoped," he said.

Zach Miller joins defensive tackle Brandon Mebane as the second Seahawk to be placed on season-ending injured reserve this week. Miller will likely be replaced primarily by Luke Willson, who has dealt with his own injury issues this season.

Miller caught six passes for 76 yards this year before he was injured.

The Seahawks signed linebacker Allen Bradford from the Cleveland Browns practice squad, the team also announced Wednesday. Bradford was released from the Hawks in Week 1 of the regular season.