Seahawks trade Percy Harvin to New York Jets for conditional pick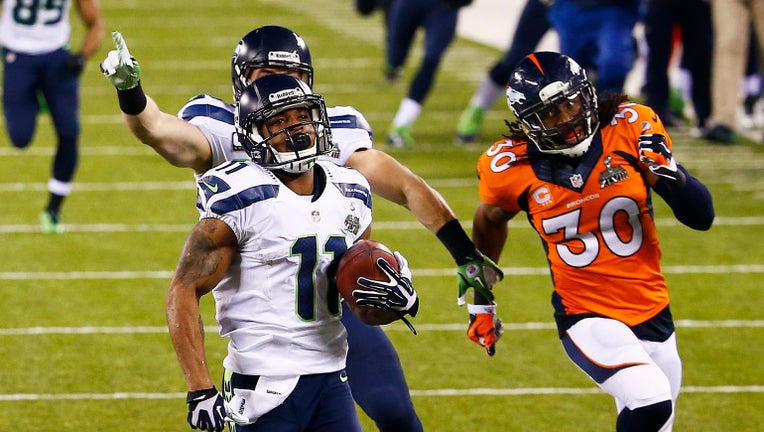 article


SEATTLE -- The Seattle Seahawks have traded wide receiver Percy Harvin to the New York Jets.

NFL insider Jay Glazer tweeted the news Friday:




NFL Network reporter Ian Rapoport confirmed the tweet, saying Harvin was traded for a conditional mid-round pick.

ESPN reporter John Clayton said the Hawks will receive a conditional pick between the 2nd and 4th Round of the 2015 NFL Draft for the trade.

Seahawks GM John Schneider released this statement Saturday:

"Although this was an extremely difficult decision, we are constantly evaluating our team and believe at this time, that this is in our best interest to move the team forward. We thank Percy for his efforts that contributed to a Super Bowl XLVIII victory and wish him well."

Rapoport reported that Harvin was not the easiest player to deal with in the locker room, and the Seahawks were in the market to deal him for "several weeks." NFL Media's Albert Breer reports that Harvin's "anger management issues" followed him from Minnesota to Seattle.

Harvin, 26, practiced with the Seahawks Friday, but he was listed as questionable to play in Sunday's game against the St. Louis Rams before the trade news broke.

Harvin came to the Seahawks before the 2013 season in a trade with the Minnesota Vikings. He was signed to a six-year, $64 million contract. But Harvin suffered a labrum tear in his hip before the season began, and missed all but one game in the 2013 regular season.

Harvin had 22 catches for 133 yards in 5 games with the Seahawks in 2014.

ALSO:  5 things to watch for in Sunday's Seahawks vs. Rams game >>

Some Seahawks players reacted to the news on Twitter Friday.