Six experts weigh in: The ONE thing to watch for in today's playoff game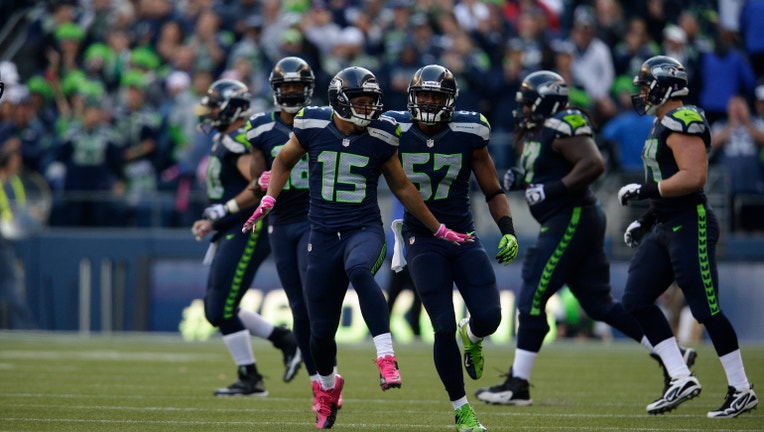 article


SEATTLE -- Not that long ago the Seahawks were 6-4.

If we think back on those days, we remember a lot of hand-wringing. The Seahawks had just come off a tough 24-20 loss to the Kansas City Chiefs, and questions were rolling in faster than injuries to the Seahawks' offensive line. Can the Hawks score without a clear, number one wide receiver like Percy Harvin? Can Beast Mode be relied on? And what about the defense, has the Legion of Boom lost a step or two?

Well, thankfully those questions were answered when the Hawks won six in a row and, for the second time in two years, secured a first round playoff bye and home field advantage throughout.

Order was restored in those six wins. A collective sigh of relief went up from the Q13 FOX newsroom.


But maybe, MAYBE, as the Seahawks enter today heavy, 11-point favorites, some doubt lingers on. Thoughts of losing to the Dallas Cowboys at home. Of looking lifeless against the San Diego Chargers. Thoughts like these dampen utter confidence, maybe?

I mean, it's only human to doubt.

So we had the Q13 FOX News experts weigh in. What's the one thing, a single thing they're watching for in Saturday's game. What aspect of the game -- from running, to containing Cam Newton to a defensive shut down -- that if the Seahawks dominate, means a sure win. What's the one thing the experts are watching? Because if the Hawks can do that one thing, then little stands in their way to going to playing the NFC Championship Game at CenturyLink Field.

Without further ado, we give you the one things six football experts are watching for today.

Matt Lorch, Q13 FOX News anchor and Seattle native 

The Seahawks Offensive successes

"I'll be paying close attention to the Seahawks offense.  We know this Seahawks D is going to show up and deliver. But the Panthers defense has been playing at a high level over the last few games.  If we can move the ball with consistency against this defense… bring on the Packers or Cowboys!"

Michelle Ludtka, Q13 FOX Sports reporter and Seattle native 
Can Cam Newton overcome his historic struggles with the Hawks?