CAPTURED: Marysville police arrest robbery suspect who showed no 'Goodwill' to store security officer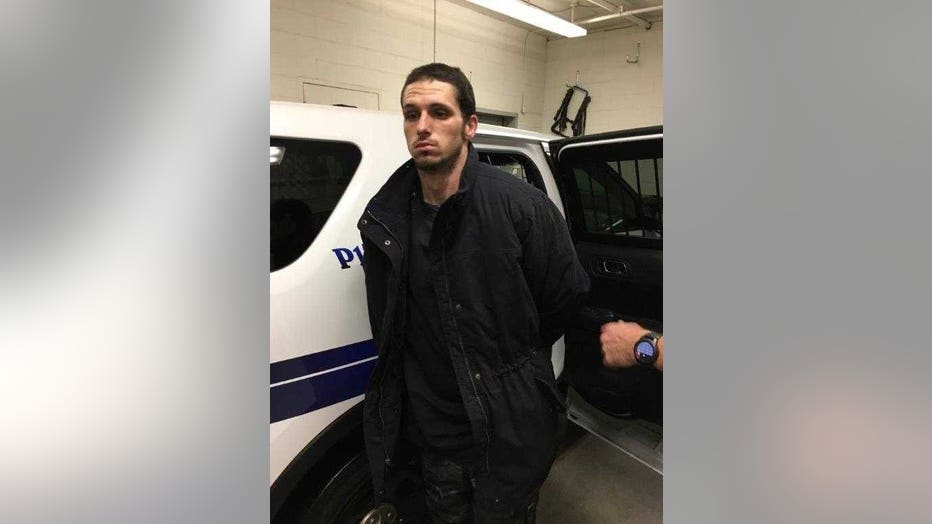 Clinton Bryson arrested for Robbery 2nd degree by Marysville Police


EVERETT --  Marysville Police arrested Clinton Bryson this morning.  Detectives say he was identified by Washington's Most Wanted viewer tips to Crime Stoppers of Puget Sound as the robbery suspect who pepper sprayed a loss prevention officer in the parking lot of a Goodwill store on November 7th.  Officers located him sleeping in a car in North Everett.

He has been booked into the Snohomish County jail for Robbery 2nd Degree and two counts of Possession of Drug Paraphernalia.  Bryson is Washington's Most Wanted Capture #1035 thanks to tips from our viewers.

It all started when surveillance video from November 7th showed the thief trying to leave with a backpack of stolen goods before he was stopped by security. He dropped the backpack and was able to bolt outside where police say he sprayed the loss prevention officer with pepper spray. That attack was not seen on surveillance.




Detectives have a great look at his face because store security had been watching him as he went through every wallet he could find to look for cash or credit cards that might have been left behind. He was wearing a sizable gold cross necklace.