CAPTURED: Samuel Conklin arrested by Western District of Washington Fugitive Task Force
FUGITIVE CAPTURED April 12, 2018 --
The Western District of Washington Fugitive Task Force arrested 43-year-old Samuel Conklin in Olalla on Thursday.

Deputies say he'd been hiding out in a trailer there.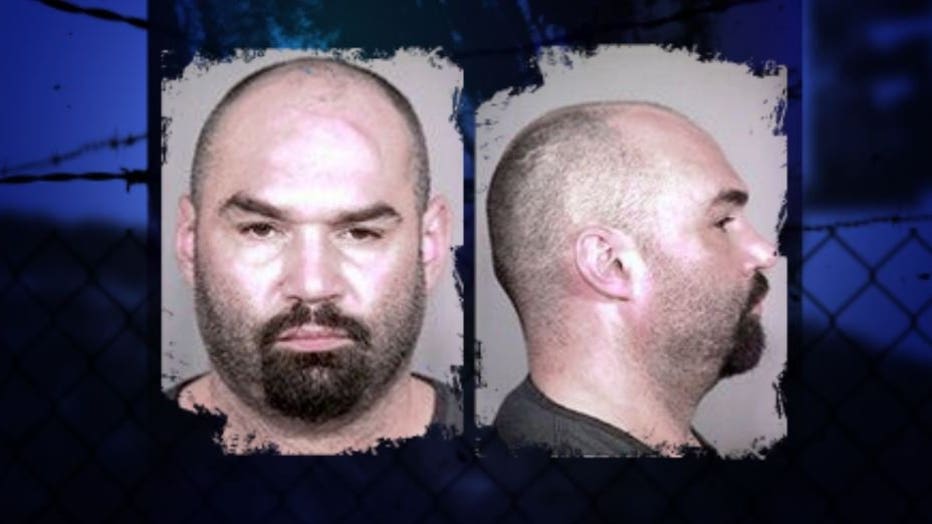 FUGITIVE WANTED IN KITSAP COUNTY November 8, 2017 --
The Western District of Washington Fugitive Task Force is asking for the public's help to find 43-year-old Samuel Conklin.

The convicted high-violent offender has an outstanding DOC warrant and is wanted in Kitsap County for Assault 2 and Illegal Possession of a Firearm.

"Around September 3rd we had a pretty significant domestic violence assault in Port Orchard, which is in south Kitsap County. At that time our investigation revealed that a domestic partner of Mr. Conklin had been assaulted with a firearm, since that time he's been on the run and we've been trying to locate him," said Det. Sgt. Chad Birkenfeld. Deputies say the victim escaped and ran outside to bang on a car window to get help

Conklin is described as is 5'11", 194 pounds with brown eyes and hair. He has 'VC' tattooed on his upper right arm and 'loyalty' tattooed on his right forearm. Authorities believe he may be in the Port Orchard area.




"Mr. Conklin has lots of associates in south Kitsap County, with those associates in mind, our belief is he's moving around to different locations," said Det. Sgt. Birkenfeld. "Very dangerous guy. We're very familiar with him and we need the public's help to get him into custody."

His criminal history includes Assault 1, Protection Order Violation, Assault 2, Robbery 1st Degree, Unlawful Imprisonment, Tampering with a Witness, Assault 4th Degree and Taking a Vehicle without Permission.

"He already had demonstrated violence by threatening to kill someone and our Top Ten list goal is to make sure we go after the worst of the worst," said Acting U.S. Marshal Jacob Green. "We use several investigative tips and we try to apprehend the fugitive in the safest way possible so when your tips come in, any little clue that can kind of help us with the other end of the puzzle, so it doesn't matter how small the tip is, that could be vital information that we need to locate the subject."

If you can tell the task force where to find him, Crime Stoppers will pay you a cash reward of up to $1,000. Call the hotline at 1-800-222-TIPS (8477) or use the P3 Tips App on your phone.