Mountlake Terrace shooting suspect Jesus Gonzalez-Brambila held on $50 K bail.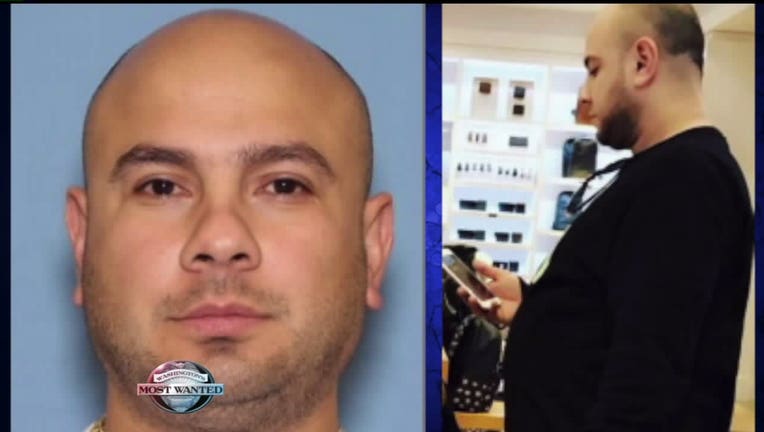 article


UPDATE - SEPT. 12, 2017

Jesus Gonzalez-Brambila made his first appearance in Snohomish County court after surrendering Monday with his attorney.  According to the probable cause documents, Mountlake Terrace Police say Gonzalez-Brambila shot a man following a confrontation in the parking lot of a Shell station on Aug. 19th.  Detectives say he fled the scene in his BMW and did not call 911.  Gonzalez-Brambila says it was self-defense.

His attorney argued for a low bail of $1,000 due to the fact that Gonzalez-Brambila has no convictions violent or weapons offenses and he turned himself in.  However, the Snohomish County Deputy Prosecutor argued Gonzalez-Brambila is a danger to the community.

"There appears to be a vehicle that stopped in the parking lot and the defendant is honking at it. Our victim approaches to let him know that the vehicle is out of gas. The defendant backs up over the victim's foot. The victim punches the defendant through the open window. The defendant fires one shot. The victim turns and runs. The first shot fired at the victim's head misses. The next two shots as the victim's back is to the car window are fired as the victim is running away. The two shots, one grazes his arm and one hits him in the femur. It shattered his leg in 18 places and will affect him for the rest of his life. The victim in this case was approximately 17 to 18 years old and was fairly athletic gentleman. This will be a life shattering injury. He is in a full leg cast at this point," said Snohomish County Deputy Prosecuting Attorney Martha Saracino.

In ruling on bail, the judge questioned why Gonzalez-Brambila has been living in Washington state for 18 years but has never gotten a driver's license.  Bail was set at $50,000.

Gonzalez-Brambila was identified by Washington's Most Wanted viewer tips to Crime Stoppers of Puget Sound.

SNOHOMISH COUNTY-- SEPT. 11, 2017

Mountlake Terrace Police say Jesus Gonzalez-Brambila surrendered today with his attorney and was booked into the Snohomish County jail where he is facing a charge of Assault 1st Degree. He was identified thanks to Crime Stoppers tips from Washington's Most Wanted viewers.  Gonzalez-Brambila is WMW Capture #917.

WANTED IN MOUNTLAKE TERRACE --
A shooting suspect is on the run after Washington's Most Wanted viewer tips helped identify him as Jesus Gonzalez-Brambila.

Detectives say surveillance video shows the 39 year old paying for gas before getting into his BMW and then running over a man's foot. Police say he shot the victim in the leg, shattering his femur, after the man approached his vehicle.




"We had that shooting a few weeks ago at our Shell station in Mountlake Terrace and with the help of Washington's Most Wanted, did a story on TV and also on Facebook and through tips that we received from Washington's Most Wanted and Crime Stoppers, we were able to positively identify our suspect. His name is Jesus Gonzalez. He was born in 1978.  He works and lives locally around here. We actually know that he is on the run. He is aware that we have identified him. We performed a warrant on his residence and we talked to some of his close friends who he lives with and it has been relayed to him that we know who he is," said Mountlake Terrace Police Det. Sgt. Pat Lowe. "He has a propensity for violence already. He's already shot someone. He's known to be a drug abuser. He's known to use alcohol and when people aren't in their right mind, they do some pretty terrible things. I would consider Mr. Gonzalez 'armed and dangerous.' He's a very bad person that we want to capture quickly."

Police say Gonzalez is now driving a 2016 black Corvette Coupe, like the one below, with Washington state license BBP4593, because they impounded his BMW.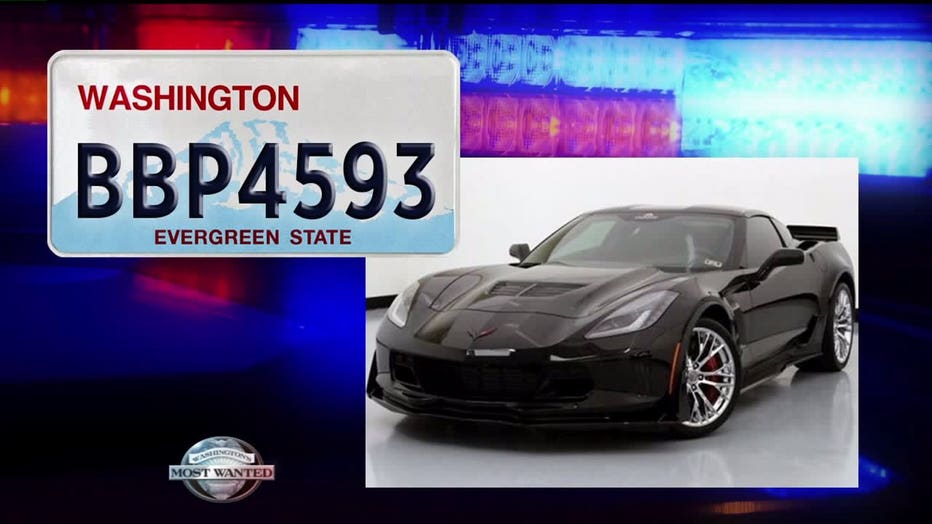 He has tattoos on his  arm that you can see in the photo below.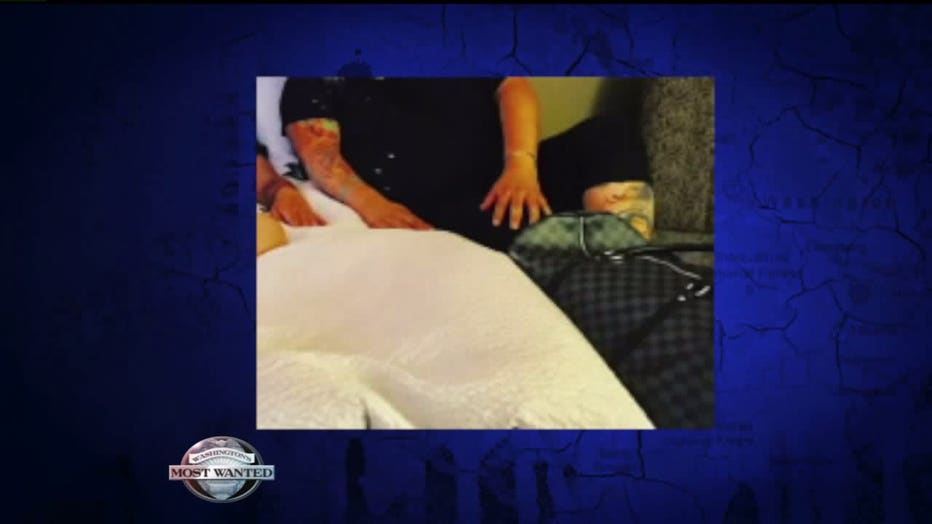 Gonzalez is 5'7" and weighs 190 pounds.

He's wanted for assault in the 1st degree.

He has one minor misdemeanor conviction for driving on a suspended license, but otherwise, his record is clean.

If you can tell Mountlake Terrace Police where to find him, call Crime Stoppers at 1-800-222-TIPS, or use the P3 Tips App to submit your information.