Tacoma police searching for suspect who stole purse from 87-year-old woman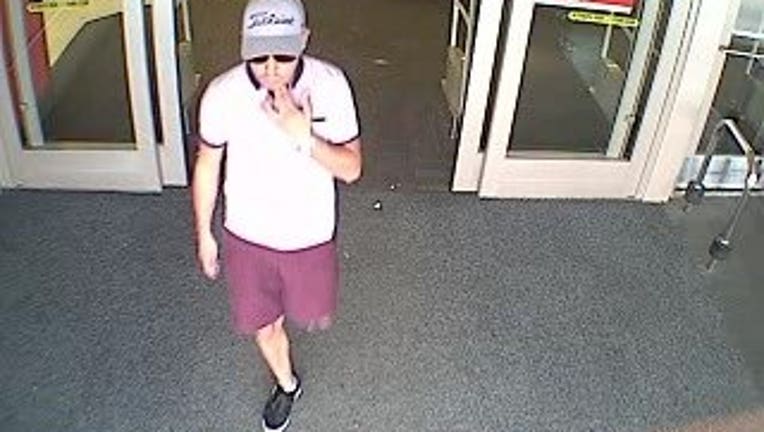 article


TACOMA -- Detectives are asking for the public's help to identify a suspect after an 87-year-old woman was victimized in Tacoma.

Officers say she went shopping at a pet supply store on S. 23rd St. in Tacoma on Tuesday September 5, 2017. When she went to pay for her items, she realized her wallet was missing from her purse.

"Unfortunately, no matter where you go, you have to safeguard your items because there are thieves everywhere," said Pierce County Det. Ed Troyer.

The victim contacted her bank and was told her credit card had been used that afternoon to purchase thousands of dollars in gift cards at a Target store and the Office Depot store in the same shopping center.

"Luckily, we got some photos so take a good look at this guy and ID him and we'll definitely get him caught with help of the public and then put an end to his crime spree," said Det. Troyer.

The unidentified suspect appears to be white man in his 20s or 30s, wearing a gray Titleist brand hat, black sunglasses, a white polo shirt and maroon shorts.

Crime Stoppers of Tacoma-Pierce County is offering a cash reward of up to $1,000 to anyone who has information that leads to his arrest. Call 1-800-222-TIPS. It is guaranteed to be anonymous.

This is one of the cases being featured this weekend on Washington's Most Wanted airing Saturday at 10 p.m. on JOE tv and midnight on Q13 FOX.