Seattle weather: Cooler week ahead as summer wraps up
SEATTLE - The last week of summer will be cooler with rain chances and more clouds the next few days. 
It has been a nice September so far with a mix of cool and toasty days. It is becoming more likely that Seattle will not see any more 80 degree days this year. Last Friday's high of 84 degrees is looking like the last 80 degree day of the month. Forecast models are trending cooler through the rest of September.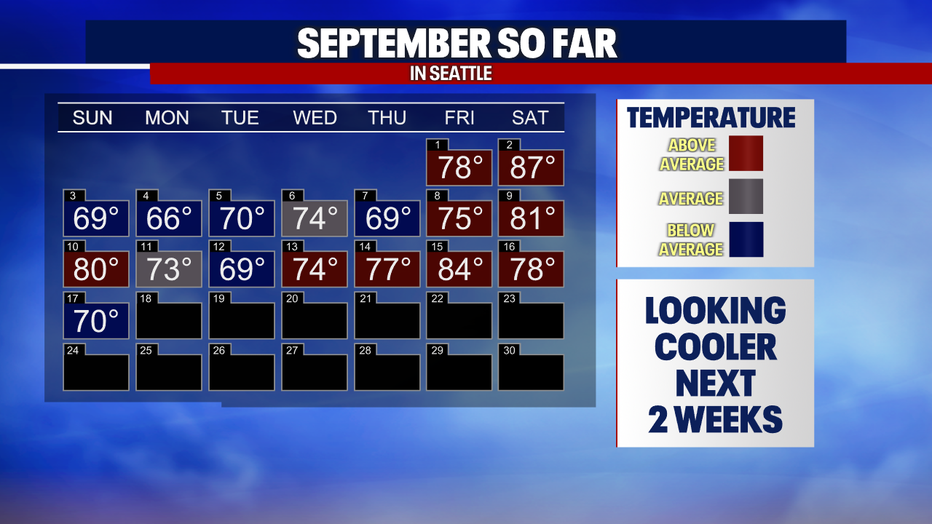 Since 1945, Seattle has only hit 80° nine times in the month of October. However, we did it twice last year, also setting a record for the latest 80°+ day.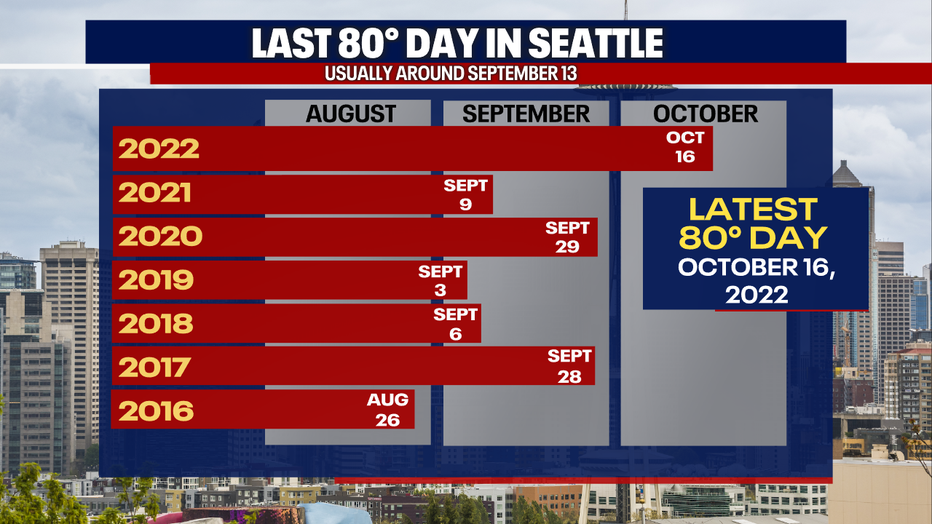 Monday will be a far cry from 80 degrees, only topping out in the mid 60s with increasing afternoon sunshine.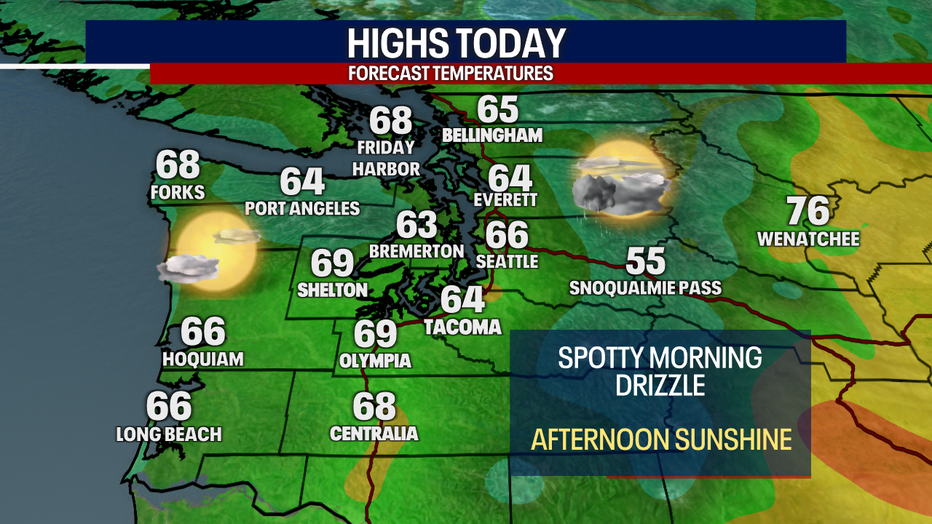 The next round of showers will arrive in the Puget Sound area around dinnertime and continue through early morning Tuesday.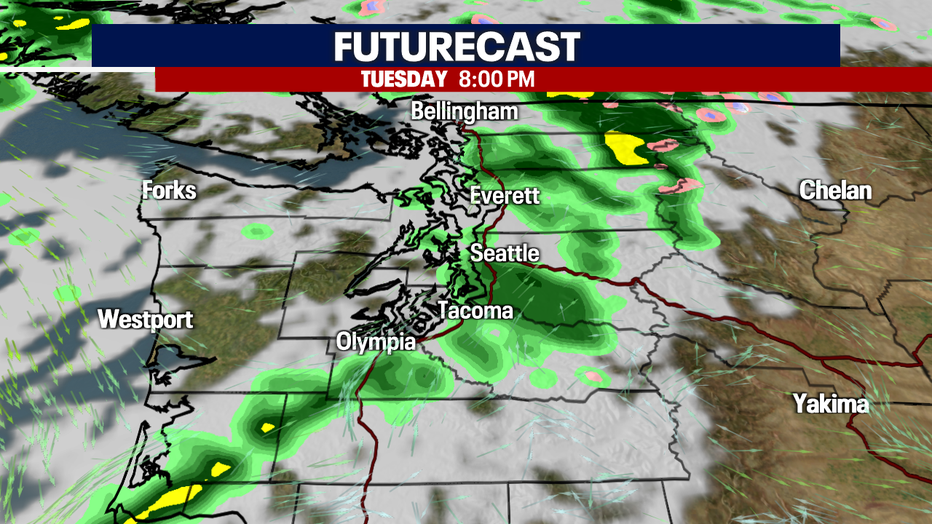 After a stray shower or two on Wednesday morning, the pattern looks warmer and drier heading into late-week. Next weekend will be cloudy, but should stay dry with highs in the upper 60s.