Seattle weather: Great Thanksgiving travel week ahead in Washington state
SEATTLE - Travelers in Western Washington could not ask for a better travel week for Thanksgiving as six of the next seven days look dry.
Monday will be one of those dry days, with temps in the upper 40s and low 50s and a mix of clouds and sunshine.
Winds could be breezy in the Cascade gaps later this evening as the next storm system approaches. Areas like North Bend could see gusts in the 30 to 40 mph range. Winds will calm down early Tuesday morning.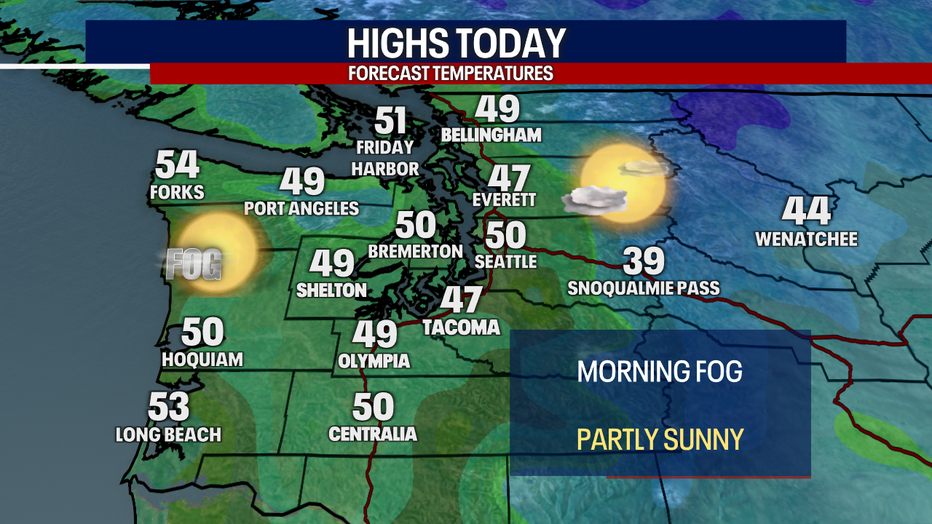 The next frontal system arrives Tuesday evening after sunset. It will bring widespread rain to Western Washington.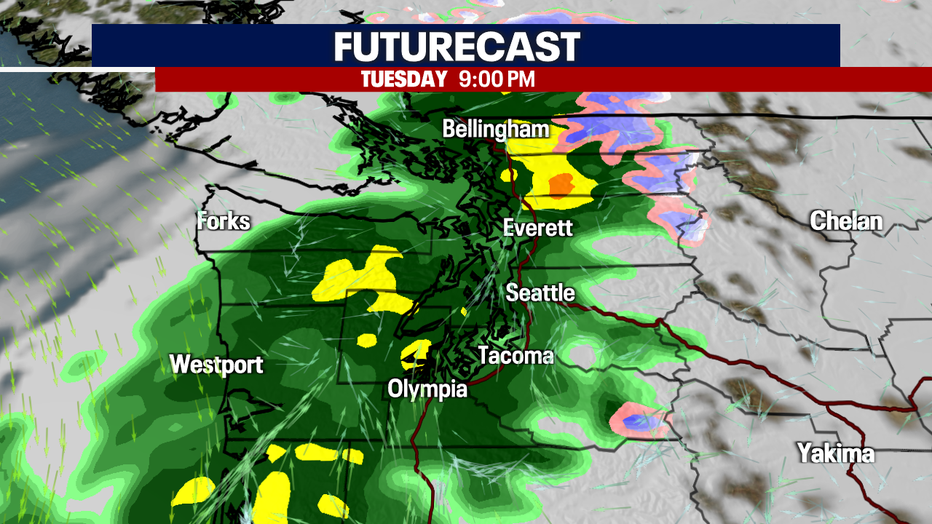 A quarter inch to a half inch is possible in most Western Washington locations.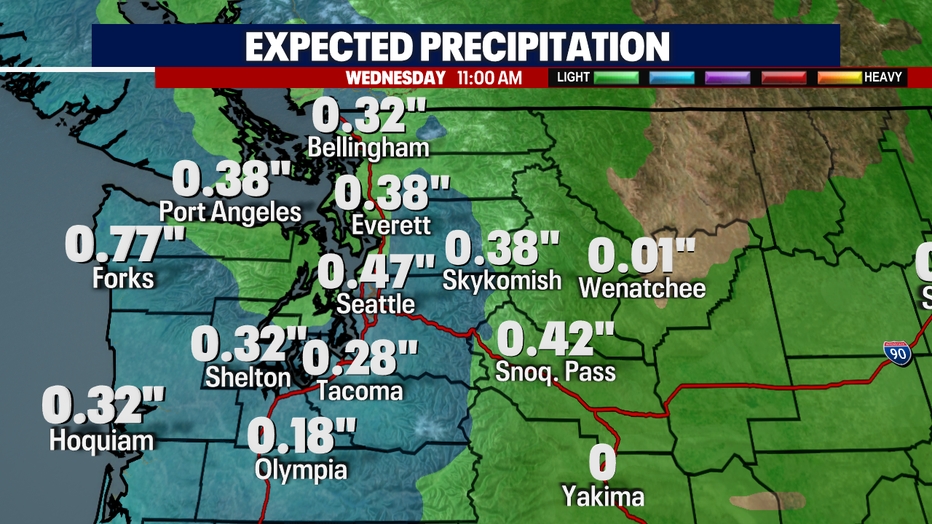 Snow levels will remain higher than most of the Cascades passes, which means it will just be rain over Stevens, Snoqualmie, and White passes Tuesday night. By the time snow levels drop, we will be out of moisture.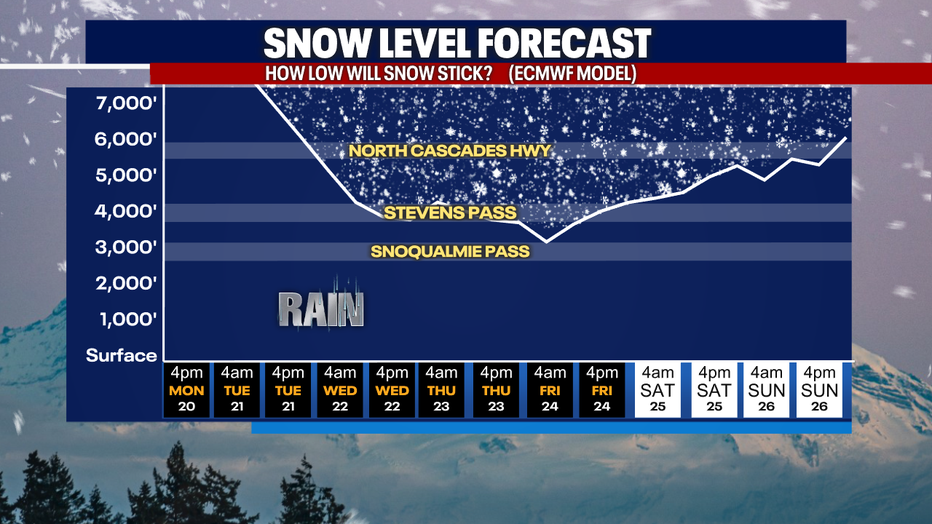 If you're heading to the big Apple Cup on Saturday, it's going to be a fantastic day for football. Expect mostly sunny skies and cool temps in the mid 40s by kickoff.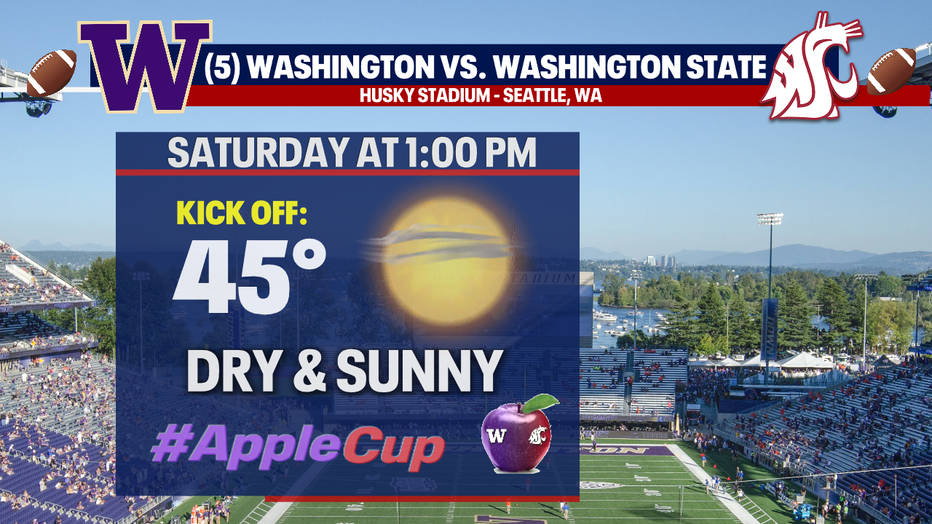 Other than Tuesday night's rain, we will stay dry in Western Washington through the Thanksgiving weekend. Temps will be cool, but we'll see plenty of sunshine Thursday through Sunday!