Seattle weather: Heating up Friday, but cooling off some for the holiday weekend
Another round of sunshine and above average highs is our story for Thursday! Highs at the airport went soaring into the upper 70s with low to mid 80s for others.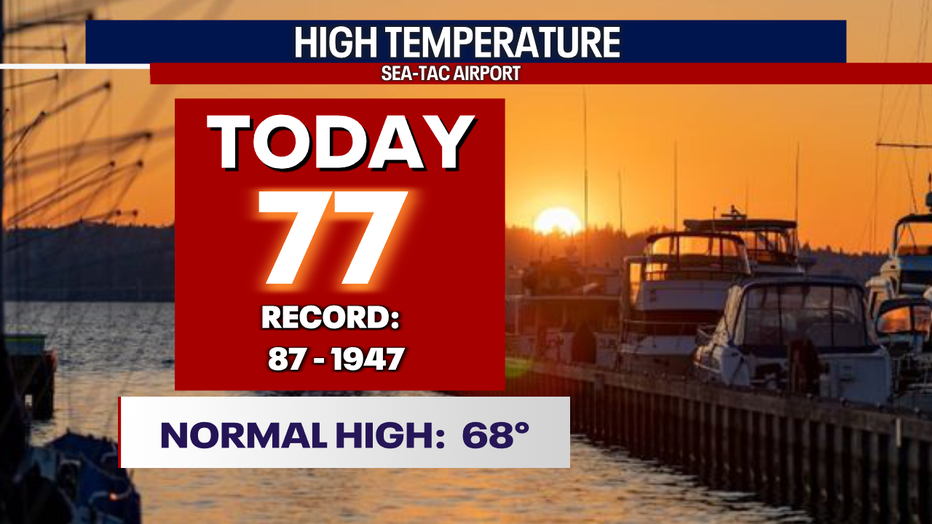 Overnight, we expect mostly clear skies – except for dense fog at the coast with patchy fog inland for the southwest interior. Temperatures cool into the upper low to mid 50s.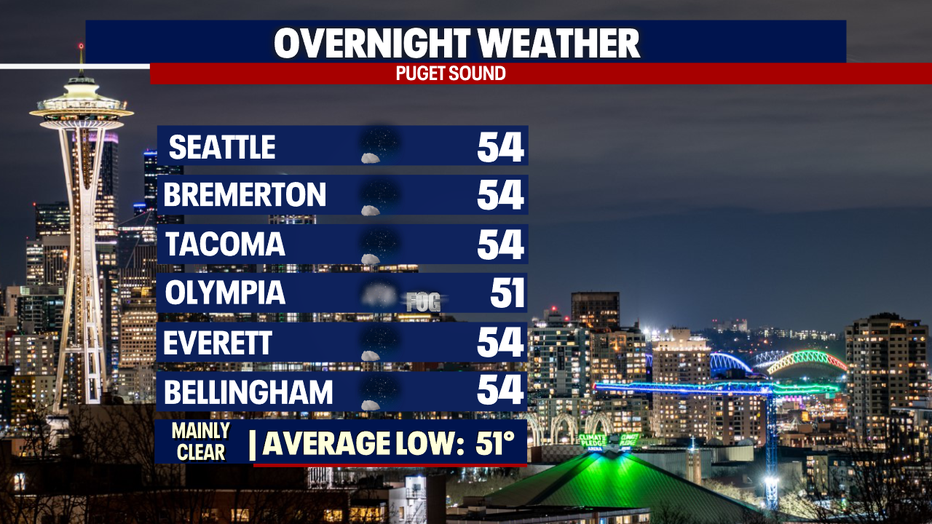 Fog lifts quickly Friday morning leading to plenty of blue sky for Western Washington. Highs tomorrow will again run well above normal, landing in the 70s & low 80s.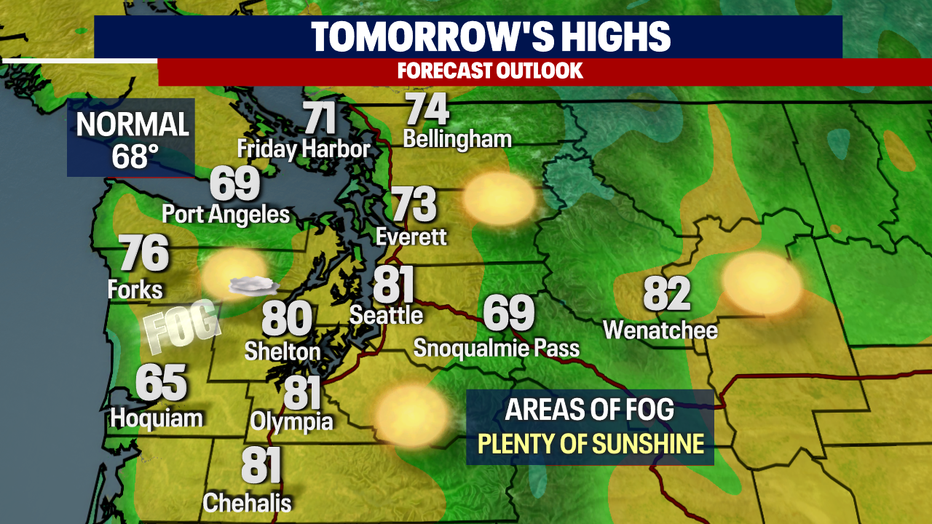 We'll get into a routine of late night and morning clouds as we push into the holiday weekend. Highs will cool too, just near average for partly to mostly sunny days.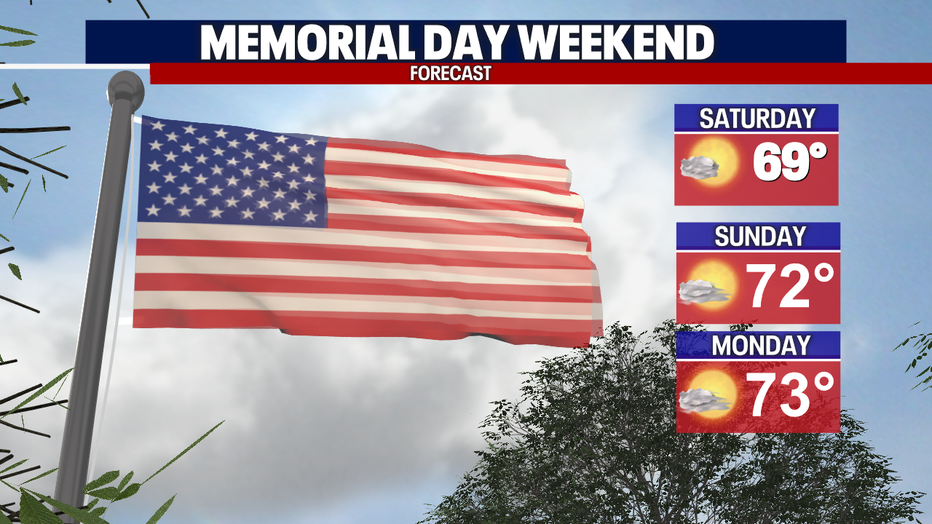 Saturday afternoon, there is a slight chance of thunderstorms for the mountains east. Otherwise, look for a partly sunny day by the afternoon.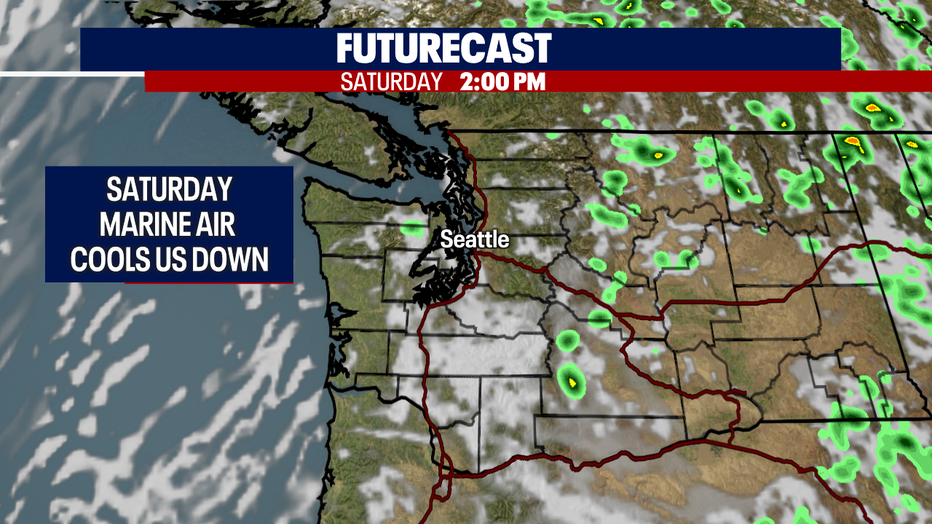 Sunday starts out cloudy with plenty of spring sunshine later in the day. Highs warm into the low 70s.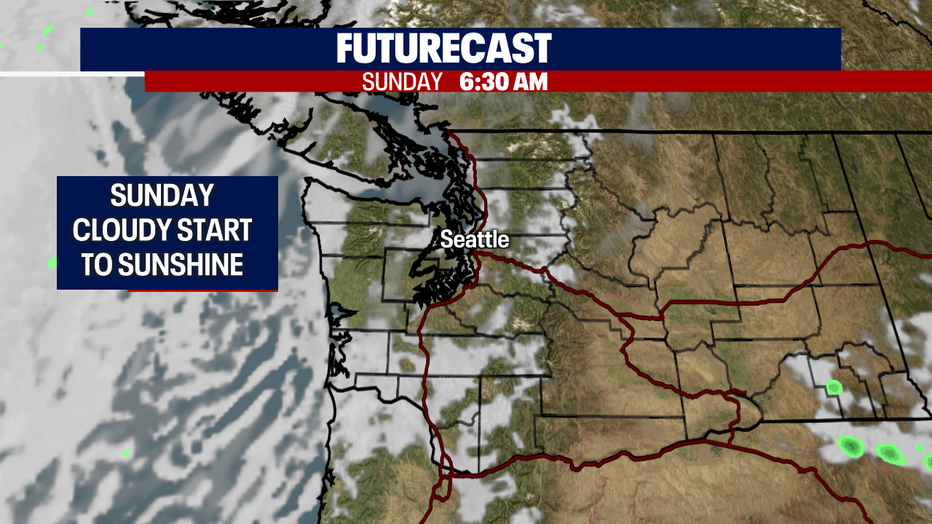 Memorial Day looks to be the warmest day of next week with highs heating to near 73. Enjoy! 
Have a great weekend all!  ~Erin Mayovsky, FOX 13 forecaster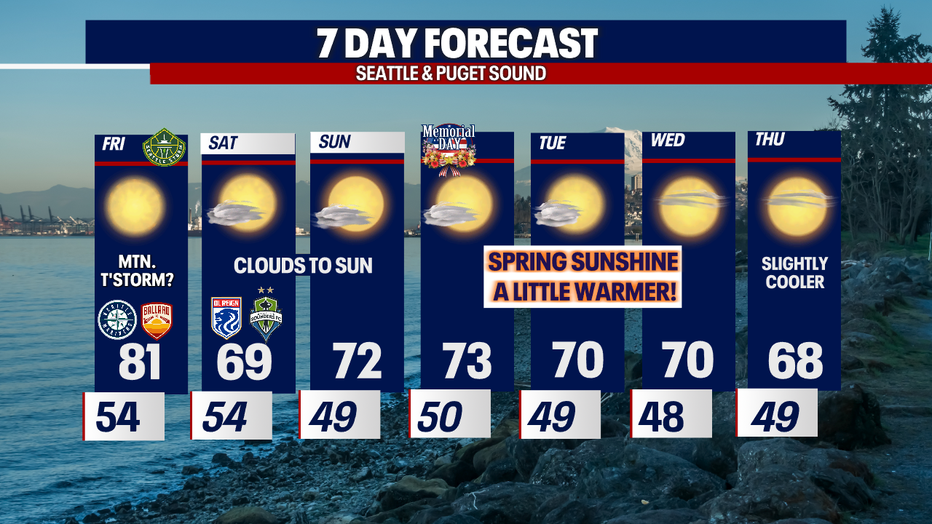 *Sports Forecasts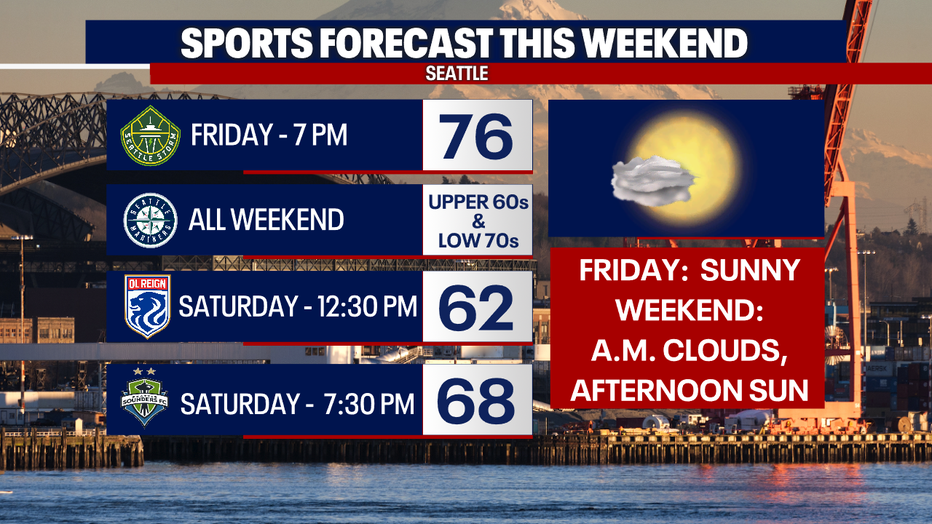 *Coast Forecast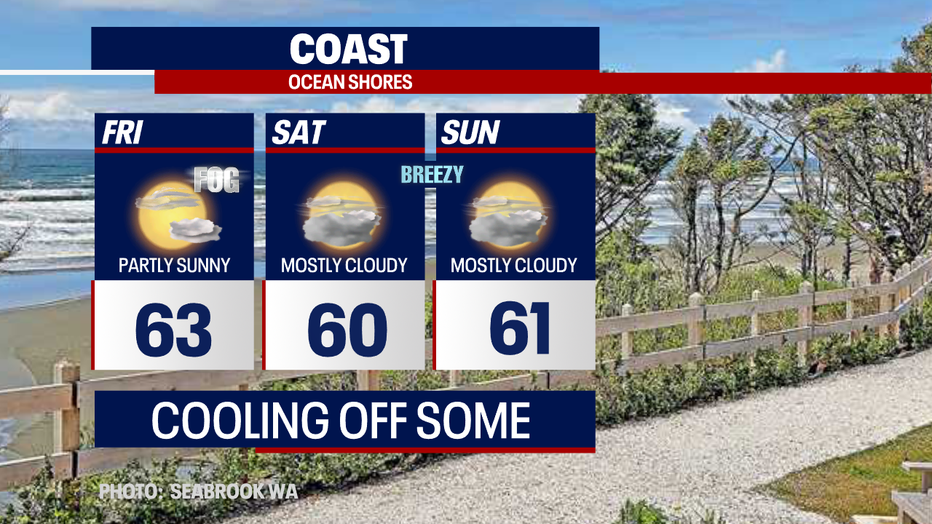 *Mountain Forecast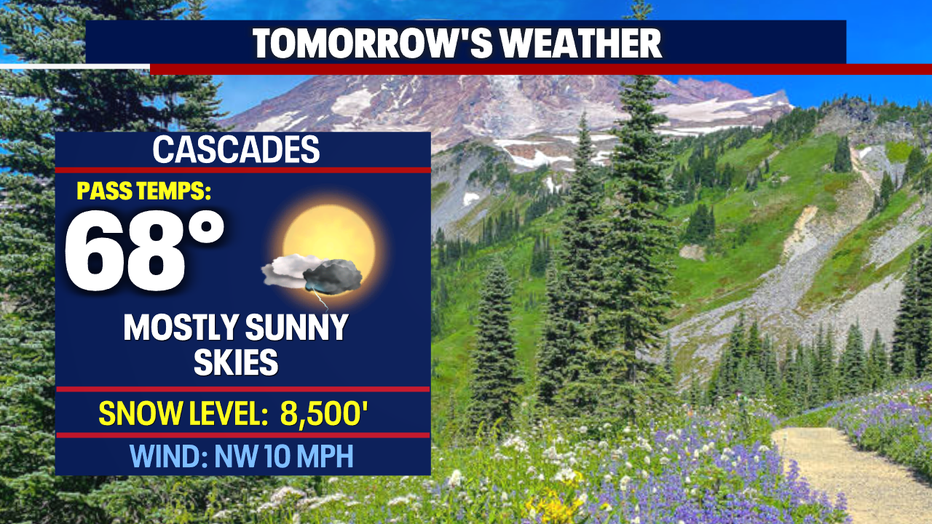 *Central WA Forecast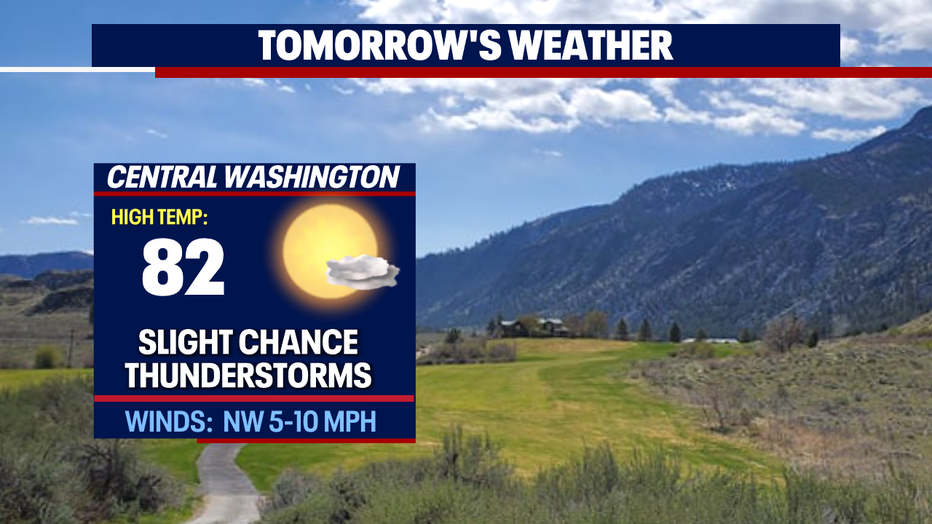 *SeaTac Rain Almanac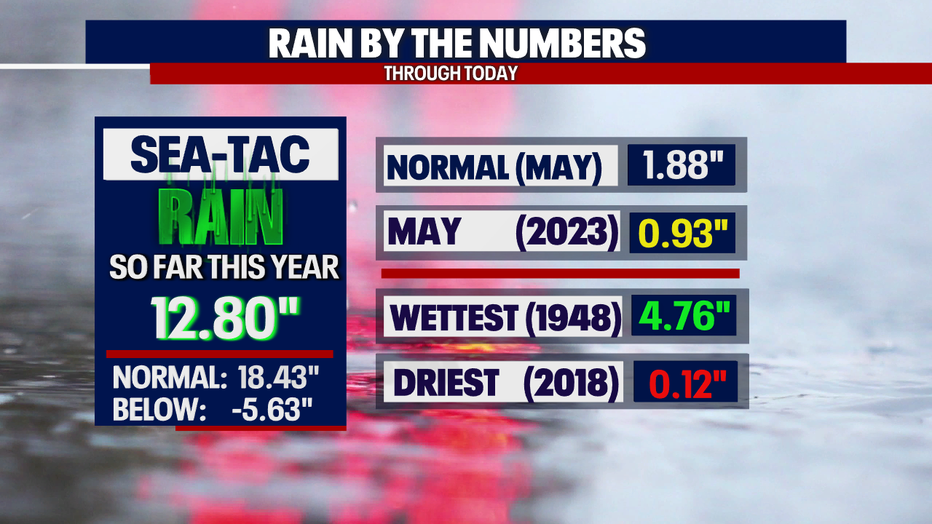 *Pollen Forecast