Seattle weather: Mountain snow this weekend, sunshine rolls in next week
SEATTLE - Keep a warm, waterproof coat close by: it'll stay chilly and cloudy with lowland rain and mountain snow. At times with the rain in the lower elevations, there may be small hail, lightning, graupel or perhaps snowflakes mixing with rain.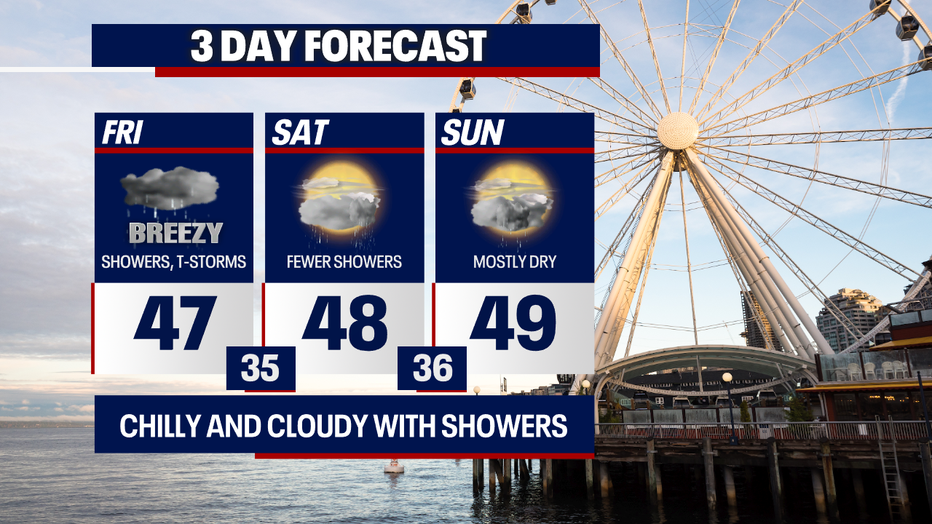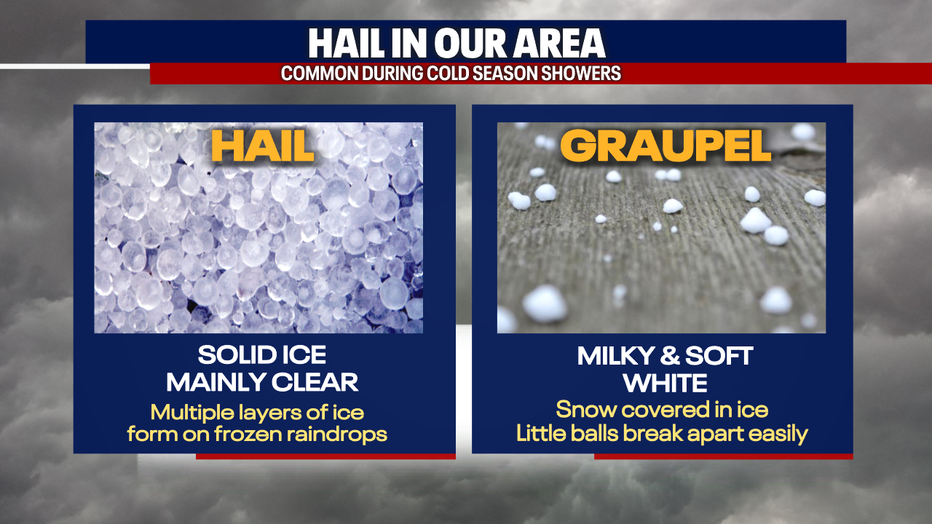 Highs on Friday will be several degrees below normal, only reaching for the mid to upper 40s. 

If you're traveling over the passes through Saturday morning, be prepared for wintry weather. Snow could create treacherous travel. Check WSDOT conditions before you drive!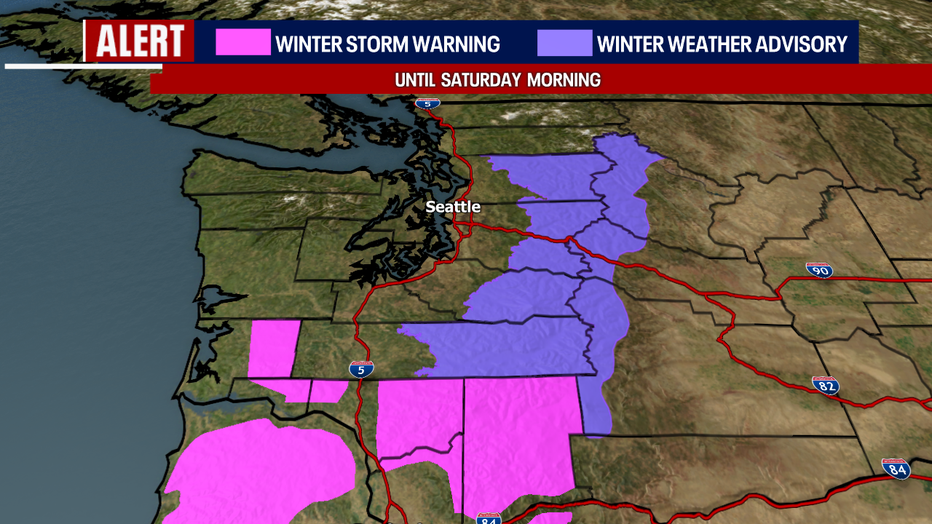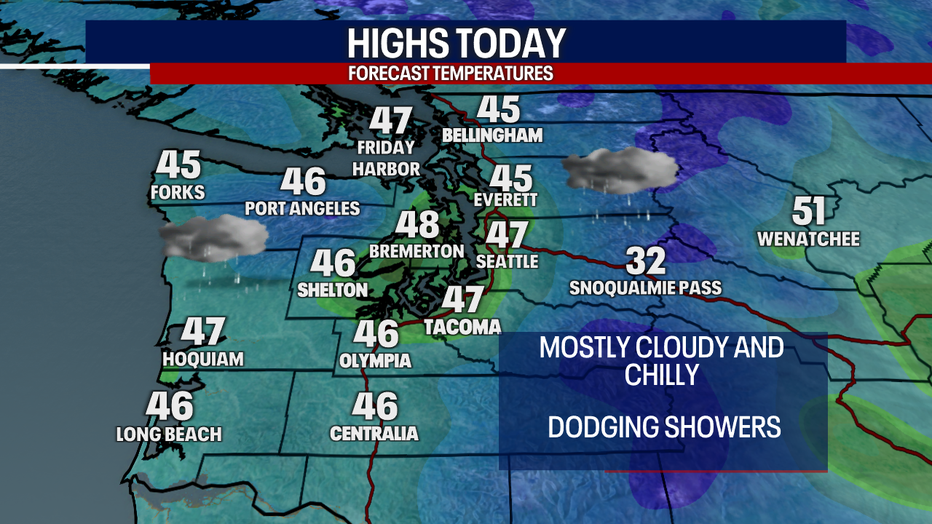 Late Friday night and early Saturday, a convergence zone will develop in parts of Puget Sound. Where this happens, there could be a rain/snow mix in the lower elevations. Accumulations are very unlikely in the lowlands; if anything does stick, it would melt quickly. Overnight lows plunge to the 30s.

You can plan on scattered showers Saturday with afternoon sunbreaks. Only spotty sprinkles remain in the forecast on Sunday. Morning clouds will be followed by afternoon sunshine Sunday.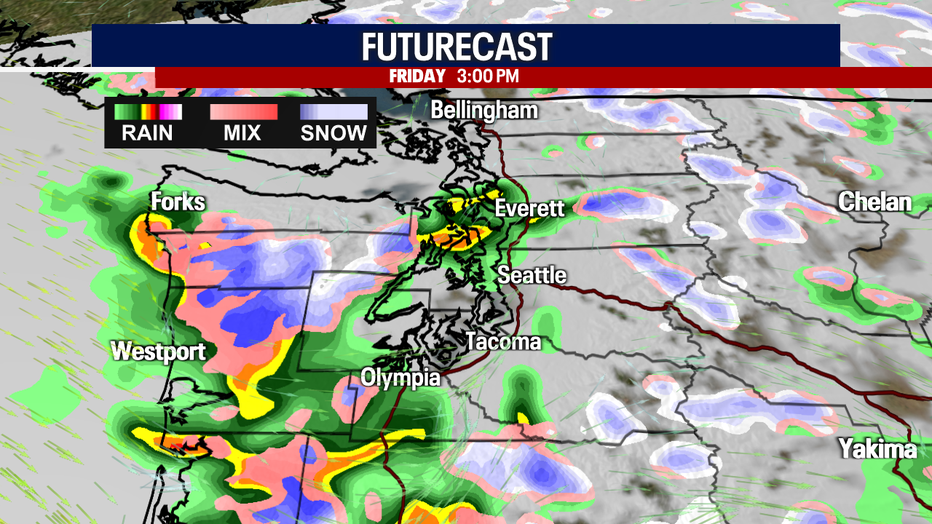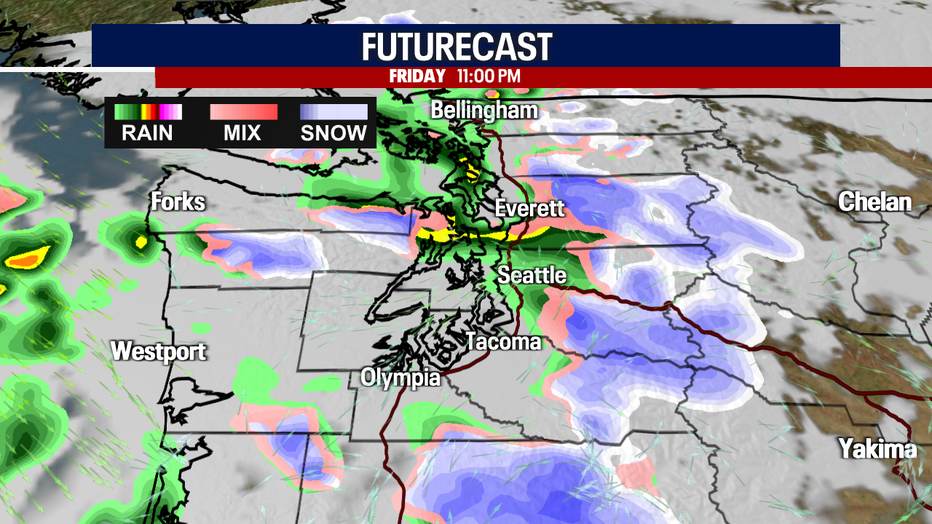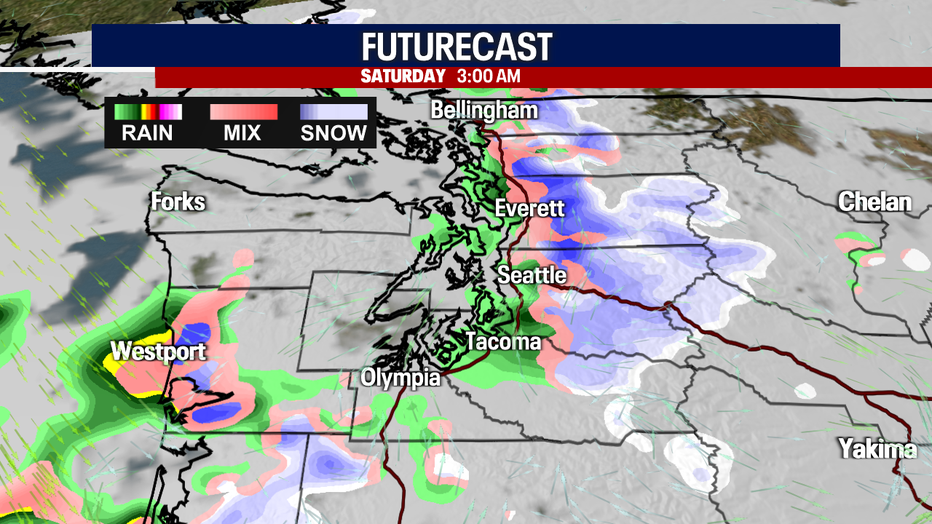 Monday through next week looks absolutely beautiful. The mornings will be frigid, but the afternoons should feature partly sunny skies. Things are looking great fo the Mariners home opener next Thursday!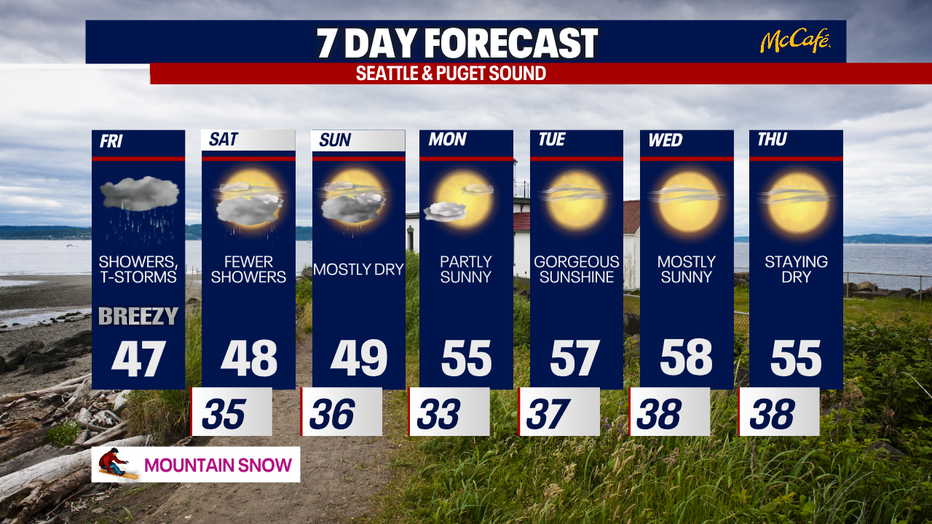 Take good care, 

Meteorologist Abby Acone
Follow me on Twitter @abbyacone, Instagram @abbyaconewx, TikTok @abbyaconetv and Facebook (Meteorologist Abby Acone)