Dry stretch continues for Western Washington with extreme fire danger east.
SEATTLE - The rest of the weekend and much of the week will look the same with sunshine and highs around 80. Temps will be a bit warmer towards the end of the week as the ridge intensifies. With no rain in sight over the next 7 days, this year will be in the top 5 driest streak at SeaTac on record. The record is 55 dry days and it's not a record we want to beat!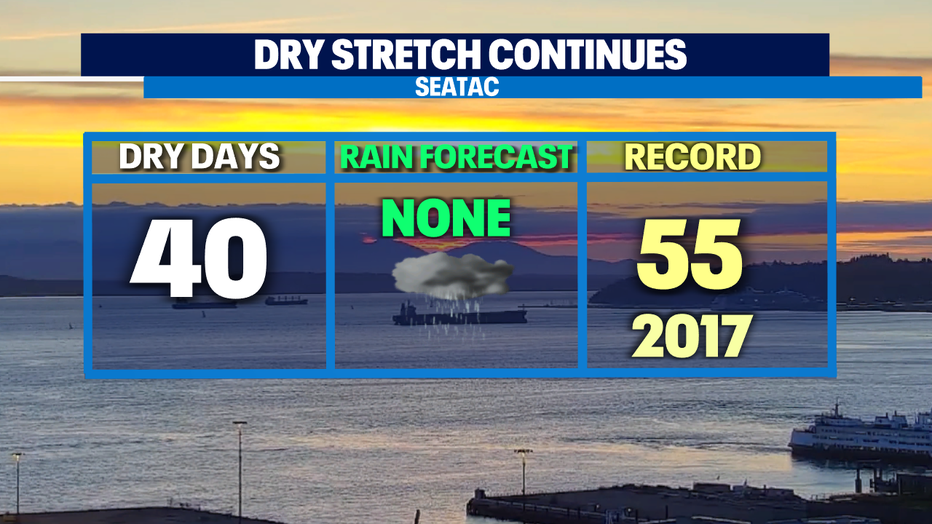 Smoke and haze are starting to fill in skies across Chelan today as fires continue to burn all over Eastern WA.  A "Red Flag Warning" for East & South Central Valleys goes into effect Sunday from 2pm-9pm.  We expect winds out of the NW 10-20mph, with gusts 35mph. Relative Humidity is expected between 11%-20%.  Combine these conditions and you a recipe for elevated fire danger with rapid spread.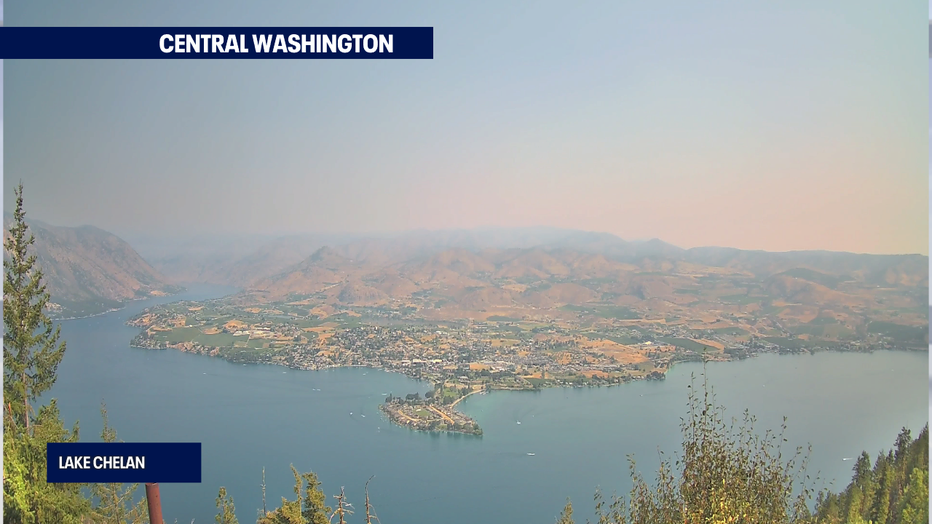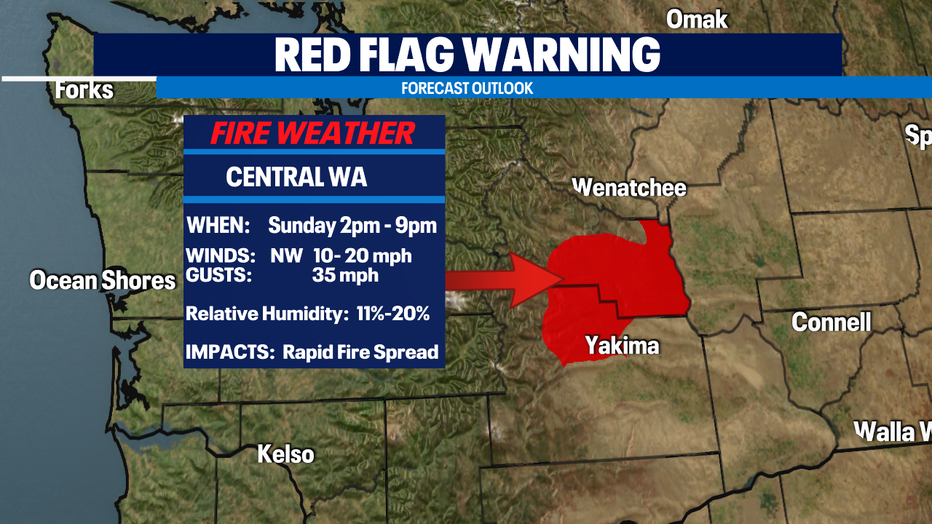 Air Quality Alerts are in effect for Okanogan, Ferry, and Stevens Counties. Air quality has dropped to very unhealthy near Winthrop. Wildfire smoke will stay in Eastern WA through the weekend.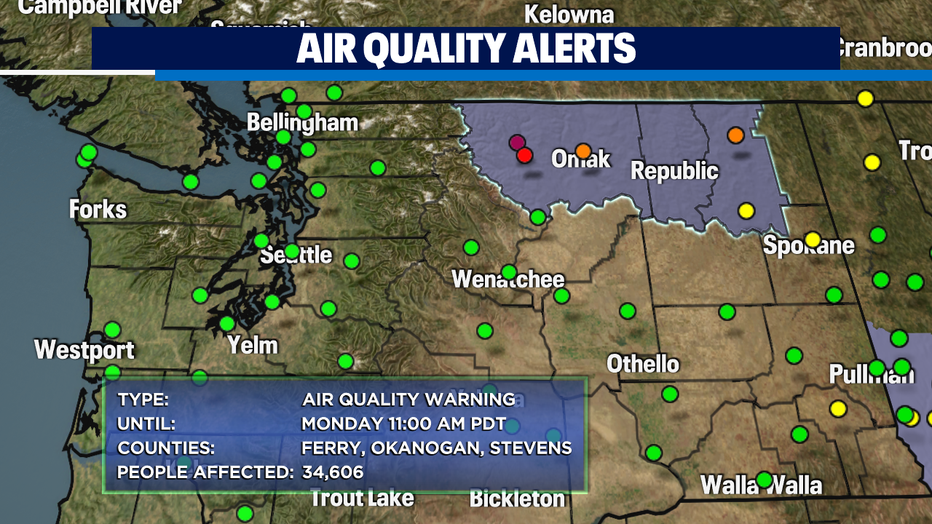 Your 7 Day Outlook = More summer sunshine with highs above our average of 79 for this time of year! Enjoy! 
Have a wonderful weekend! ~Erin Mayovsky, Q13 Forecaster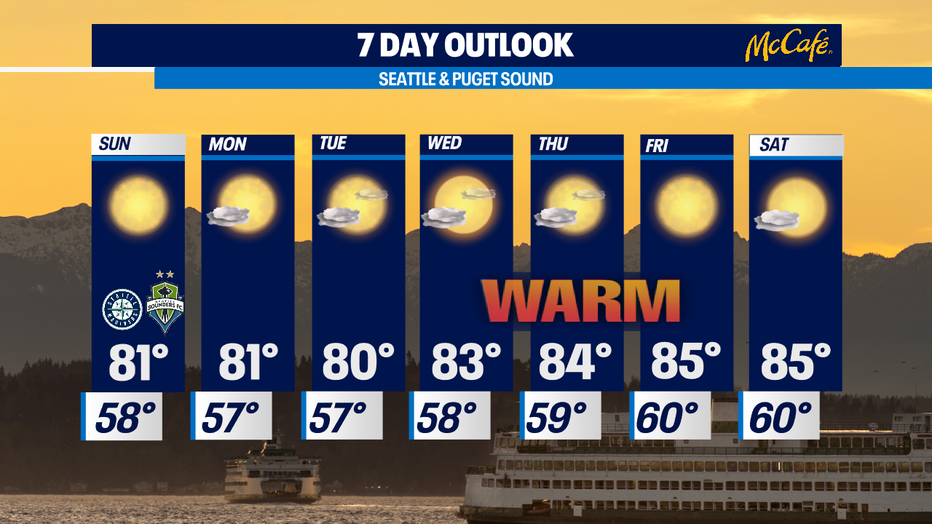 *Beach Forecast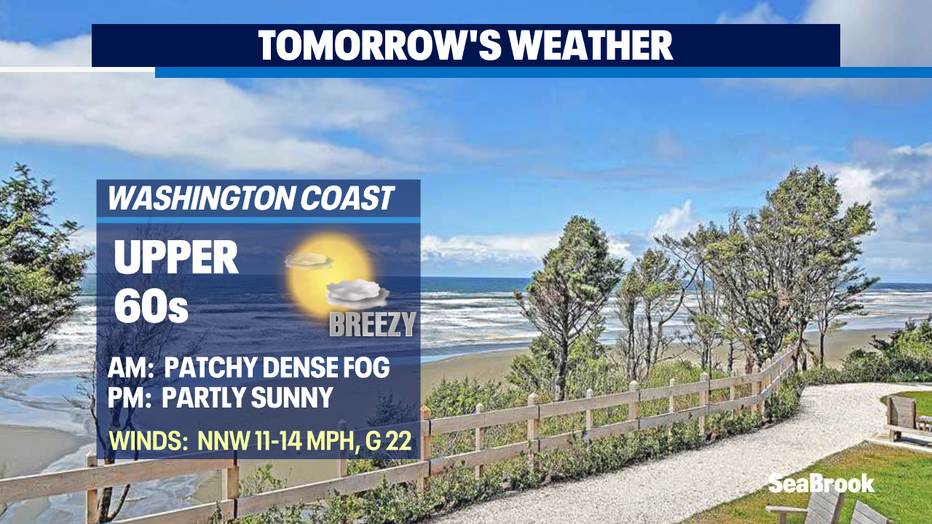 *Mountain Forecast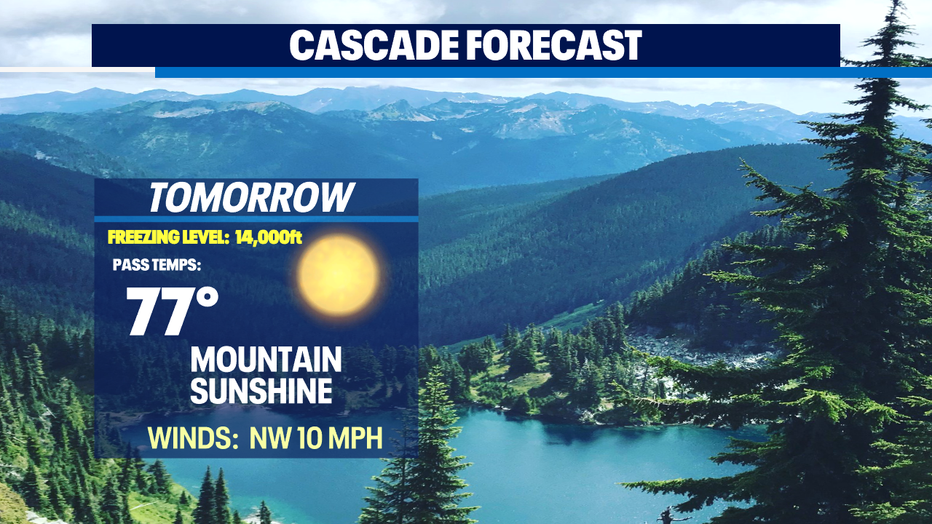 *Central WA Forecast