2 killed, 3 injured in head-on crash; one car allegedly racing at time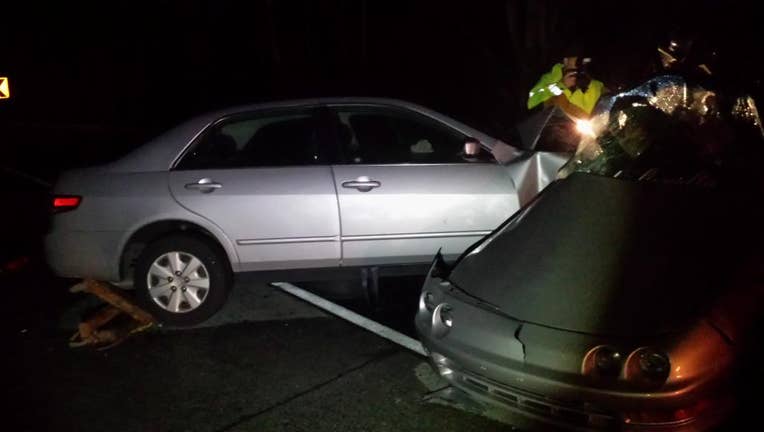 article


REDMOND -- Two people were killed and three people were injured in a two-car head-on crash in the 18400 block of Northeast 128th Friday, the King County Sheriff's Office said.

A sheriff's spokesman said an Acura Integra containing two adults apparently was racing another vehicle, according to witnesses, and crossed the center line and slammed head-on into a Honda Accord containing a 4-year-old child and two grandparents.

The adults in the Integra were killed, while the grandparents and child were taken to Harborview Medical Center with non-life-threatening injuries, the sheriff's office said.

The grandmother was in serious condition, the spokesman said, while the grandfather and child had minor injuries.

Authorities are looking for the other vehicle that had been racing the Acura.