55-year-old man drowns despite wearing life jacket


Authorities say simply wearing a life jacket isn't enough after a man plunges into an area lake, slips out of a preserver and drowns.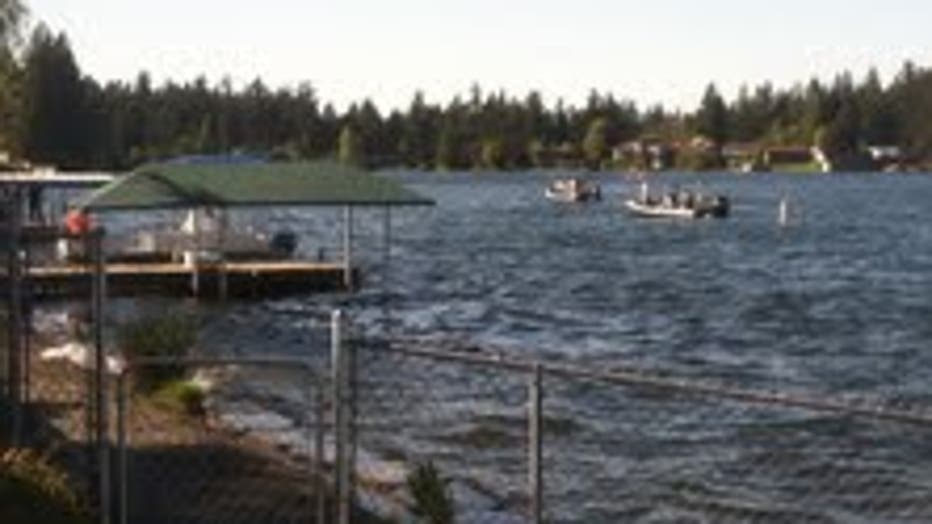 A picturesque day on Spanaway Lake is interrupted by Pierce County Search and Rescue teams searching for a missing man. The sheriff's office says three people were being pulled on a floating tube by a boat when that tube flipped over. Two people surfaced but a 55 year-old man did not despite wearing a life jacket.

Sergeant Paul Schneider from the Pierce County Sheriff's Office said, "He was wearing a vest. I don't have the vest in front of me but obviously didn't fit correctly and it slipped over his head."

Within minutes, dive crews began their search but cloudy conditions at the bottom prevented them from finding the man.

"Protocol is they search with the possibility of survival for an hour," Sergeant Schneider said.  "We're approaching that now. Then we'll move into recovery mode for the rest of the afternoon."

Along the shore, residents listened to scanner traffic and used binoculars to keep track of the rescue effort.

Jeff Mundell witnessed most of the action. "We're just sitting up here soaking up the sun and this happened and we're like, something's not right," he said.

Mundell said the response was swift. The first crew arrived in less than 10 minutes.

"The next thing we saw, a boat came in and they had divers get in the boat," Mundell said.

The news was especially sobering for longtime resident Sandy Williamson. He's in the boat business and preaches the importance of water safety.

Williamson said, "In the eight years we've lived here we're had I believe three drownings on our lake. And, we don't want to have any more."

The sheriff's office says this tragedy could have been avoided.

"Life jacket is important but we need it to properly fit for the body style, weight and age of the person wearing it," Segeant Schneider warned.