88-year-old skeleton, skull stolen from cemetery on Halloween night
OZONE PARK, Queens — The hunt is on for whoever stole the remains of two people who died nearly 90 years ago from a Queens cemetery Halloween night, police said Wednesday.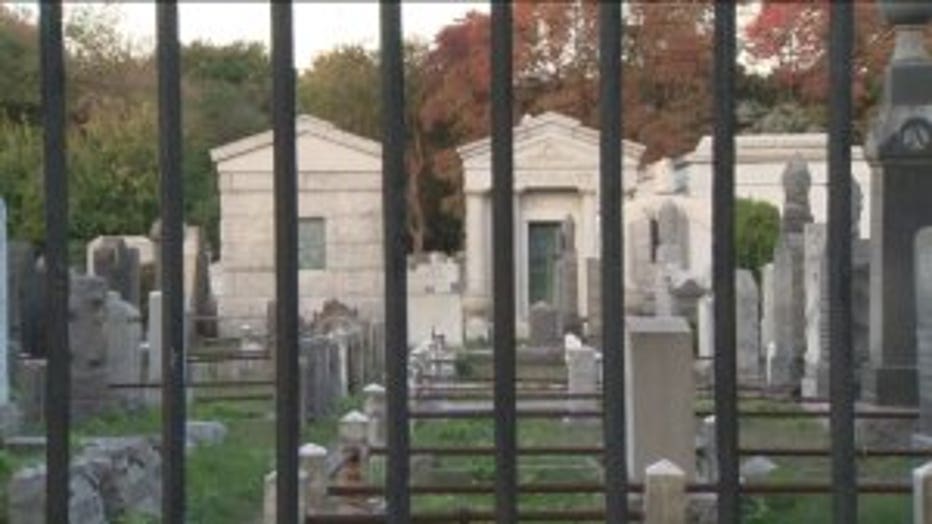 Acacia Cemetery in Ozone Park. (PIX11)


The human remains were stolen from the Acacia Cemetery at 8384 Liberty Ave. sometime after 4 p.m. on Monday, according to police.

The grave robber, or robbers, broke into a mausoleum and stole two sets of remains — one full body and the skull of another, police said.

The remains have been identified as Lewis Hambro, born in 1865, and Marilan Hollan, born in 1900. They both died in 1928.




Police believe the robber(s) broke into the mausoleum through a boarded up window that was previously broken. Eight other nearby crypts had some damage because they were moved around.

No arrests have been made and the remains are still missing, police said. It is not yet known if surveillance footage captured the crime.