Abundant sunshine today and tomorrow after morning fog clears
A ridge of high pressure will treat us to a couple of lovely days with abundant afternoon sunshine.  There are areas of fog this morning that will hopefully burn off by lunchtime or before.  This afternoon will be sunny with highs in the low 50s. Tomorrow will be a carbon copy of today.  Get out an enjoy it, because clouds return on Sunday and there is a chance of rain by the afternoon or evening.  Next week, let's just say "periods of rain" with highs near 50 or just above.

Viewer photo of the day . . .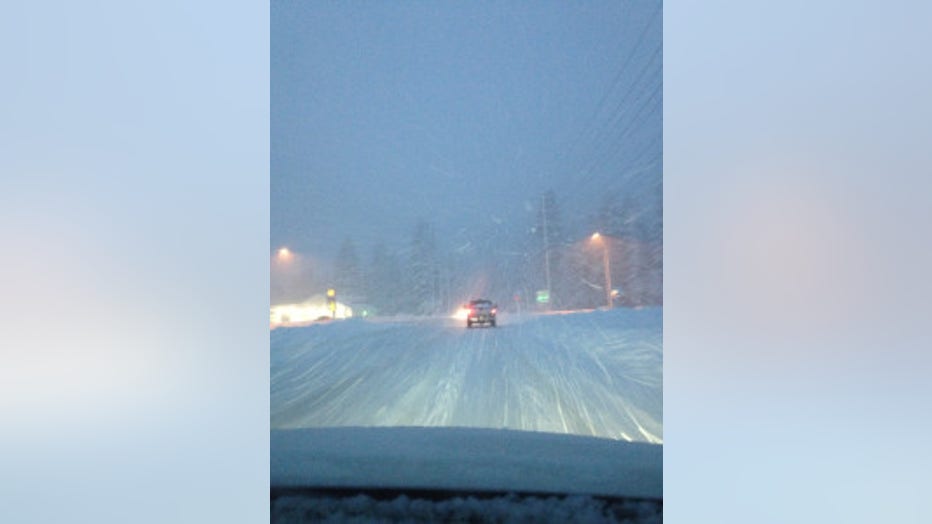 Blowing snow over Stevens Pass. NOT TODAY! Photo taken by Jordyn last December.