An old, battered bridge? 'Hey, right here,' Tacoma says


TACOMA -- The Interstate 5 bridge collapse into the Skagit River has put a lot of focus on bridges in Washington.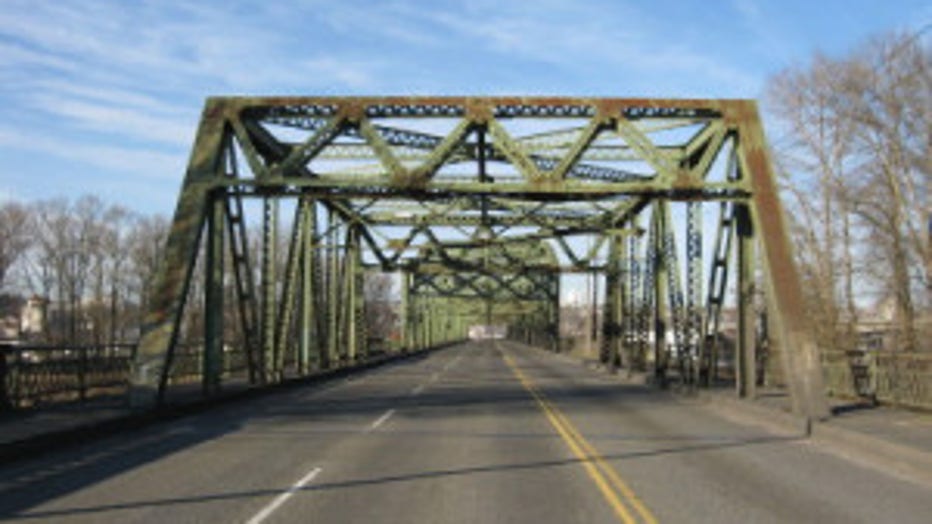 One of the worst spans may be in Tacoma, where the city has been trying to replace one particular bridge for years.

More than 15,000 cars a day go over the Puyallup River Bridge, between Fife and Tacoma. Take a drive over it and you'll see plenty of dents and bruises where cars or trucks have struck it.

Rust runs all over the structure and  there are areas where crossbeams have been sheared off.

It's been around since the 1920s and has been in bad shape for years. Like the Skagit River bridge that collapsed, it's listed as 'structurally deficient.'

"Over time another incident like what happened with the Skagit River is going to happen here," said Joel Beske, who walks or drives over the bridge every day.

The city agrees something needs to be done.

"It's an 80-year-old bridge and it needs to be replaced," said Chris Larson, a city engineer.

Tacoma is responsible for the bridge and has tried to replace it for years. But there is no money in the budget to do that.

Engineers are now planning to replace two of the six sections that make up the bridge, thanks to $38 million they've collected in state and federal grants. Construction won't likely start until 2015.

"We'd love to replace the whole bridge, and we'll apply for money in the future as it becomes available," said Larson.

He believes the bridge is still safe as long as drivers and truckers adhere to weight limits that have been in place for the past couple of years.