Another case of measles reported in Seattle, officials warn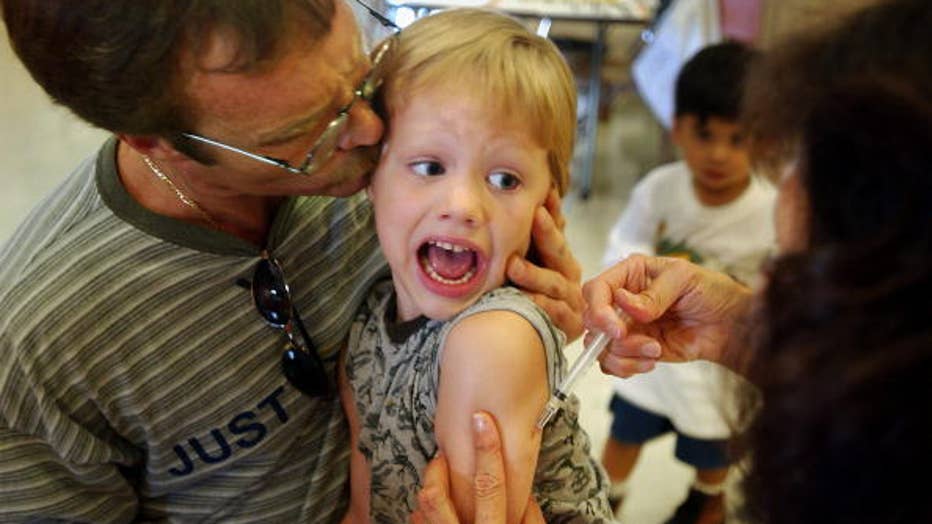 Incoming kindergartener Jeremy Conner, 5, reacts to a Measles, Mumps and Rubella vaccination (MMR) as his father Mark Conner tries to comfort him August 26, 2002 in Santa Ana, California. Nurses are immunizing children in preparation for the first da


SEATTLE -- Less than two weeks after a tourist with measles sparked fears by taking an extensive trip around the Puget Sound, another case of measles has been reported by the health officials.

Public Health of Seattle and King County said a resident of California traveling to Washingotn exposed individuals in West Seattle and Sea-Tac Airport to the measles infection when visiting the city in late March.

Anyone who was at Sea-Tac Airport or the locations listed during these times was possibly exposed to measles:

Seattle


Sea-Tac


Officials said if you were at one of the locations at the times listed above and are not immune to measles, the most likely time you would become sick is between April 7 and April 21.

Measles is a highly contagious and potentially severe disease that causes fever, rash, cough, and red, watery eyes. It is mainly spread through the air after a person with measles coughs or sneezes.
Measles symptoms begin seven to 21 days after exposure. Measles is contagious from approximately four days before the rash appears through four days after the rash appears. People can spread measles before they have the characteristic measles rash.
People at highest risk from exposure to measles include those who are unvaccinated, pregnant women, infants under six months of age and those with weakened immune systems.
For more information about measles and vaccinations, click here.