Area rivers continue to flood; dry-out expected this weekend (VIDEO)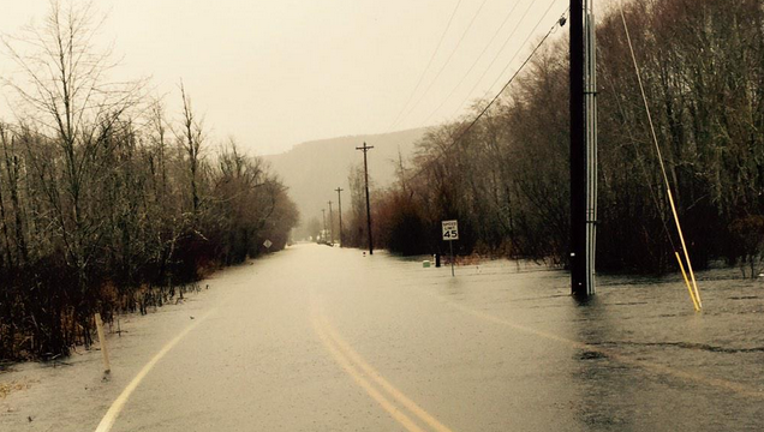 article


SNOHOMISH COUNTY -- As rain continues to fall around the Puget Sound, the National Weather Service has issued a flood warning for at least three rivers in the area.

The Skykomish River near Gold Bar came over its banks Friday morning, the NWS said, and the river was expected to meet or exceed major flood stage by noon.

Already at 9:45 a.m., the river was flooding over the 32000 block of Mann Road in Snohomish County. The road was closed there.

The Skagit River near Concrete, Wash. was also forecasted to have moderate flooding Friday. The Stillaguamish River near Arlington was in the beginning stages of minor flooding, too.

VIDEOS submitted by Patrick Marker 

 


Also, steady rain has brought the Tolt River up to a Phase II flood alert level, with minor flooding possible, according to the King County Flood Warning Center.

Standing water around the Puget Sound was an issue Friday morning, with many drains in Seattle clogged and streets overflowing with puddles.

Rains were expected to taper off later Friday, and river levels were expected to settle.

This story will be updated in Q13 FOX News at 4 and 5 p.m.