Armed neighbor in bulletproof vest captured by doorbell cam, terrifying family


BOCA RATON, Fla. – A Florida father could only watch his video doorbell app in horror from thousands of miles away as a man armed with a rifle and wearing a bulletproof vest prowled in front of his family's home.

"Not being home, not being able to do anything, I felt like I was in the movie 'Taken,'" Tom D'Errico told the Sun Sentinel.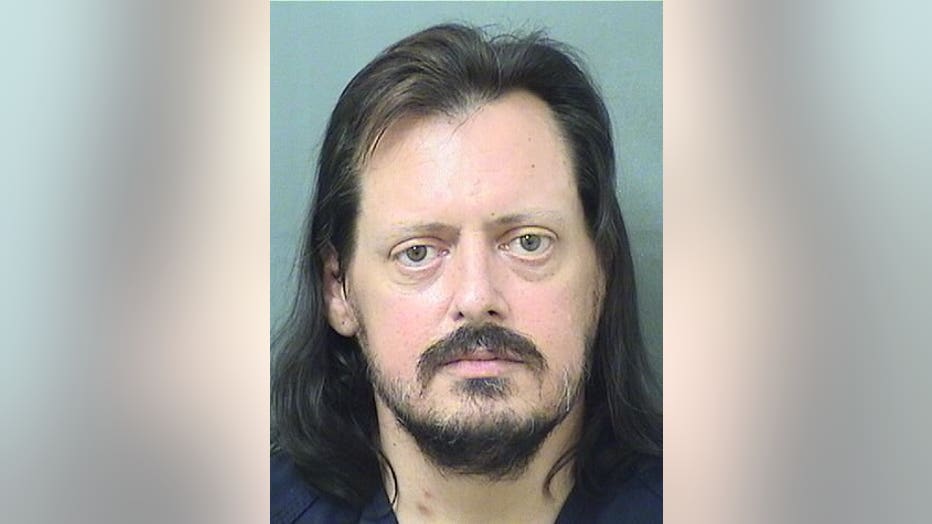 Kevin Flaherty, 48. (Palm Beach County Sheriff's Office)


Around 11 p.m. Wednesday, authorities received a 911 call from a teenager inside the Boca Raton home reporting the man lurking outside, according to the Palm Beach County Sheriff's Office.

D'Errico's wife and children locked themselves in a room to wait for law enforcement. Meanwhile, D'Errico, who was in California on business, watched on his phone, according to WFOR.

Authorities later identified the man as 48-year-old Kevin Flaherty, a neighbor who lives about 200 feet away.

Flaherty's wife and children left him several days earlier after the say he threatened to kill them, D'Errico told investigators. The Sentinel reports that Flaherty's daughter was so terrified of her father that she spent two nights with the D'Erricos, according to a sheriff's report.

Deputies responded to the home, but De'Errico said that it took at least 20 minutes for anyone to to get there.

"You don't know what this man is going to do, it's not normal to have a man at the doorstep with an AR-15 and a bulletproof vest at 11 o'clock at night," he told WFOR. "I thought that would be a priority and to make sure all units are called."

Police didn't arrest Flaherty until the following day – D'Errico told ABC News that officers said they couldn't do anything because no crime had been committed and there wasn't a threat.

Flaherty has since been charged with three counts of aggravated assault with a deadly weapon without intent to kill. The Palm Beach County Sheriff's office didn't immediately reply to a request for comment.