Bid to hear Richard Sherman trash talk your Fantasy Football opponent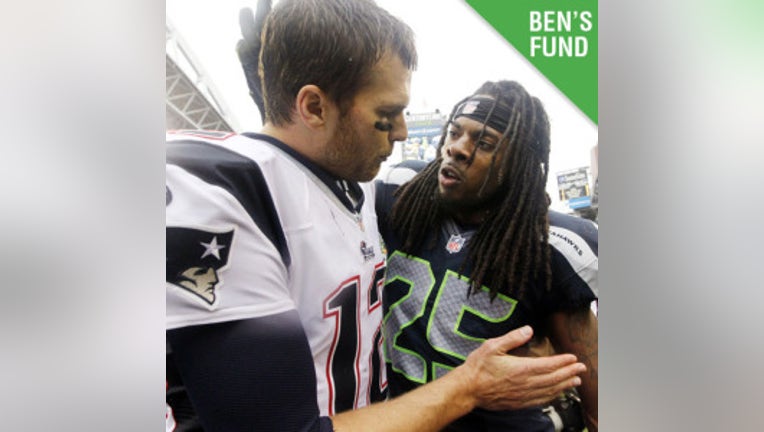 article
REDMOND -- The Seattle Seahawks have launched an online auction to raise funds for autism in honor of National Autism Awareness month -- and give fans a chance to get their hands, or ears, on some unique items as well.

Fans can bid in the online auction to hear cornerback Richard Sherman trash talk their Fantasy Football opponent, have a family portrait taken with the Seahawks offensive line or get a Russell Wilson-autographed helmet.

The auction benefits "Ben's Fund," launched in 2012 by the team's general manager, John Schneider, and his wife, Traci. The fund provides grants to families to help them cover costs associated with medical bills, therapy and other aspects related to the care of a child with autism.

"We were able to raise $250,000 at last year's event which provided the seed money for 'Ben's Fund'," Schneider said. "So far we have received numerous requests and we have just begun."

"We feel it's our responsibility, because we have a child that's on the spectrum, to get the awareness out there," Traci Schneider said. "We need to get the support out there for these families, because it's hard. We feel blessed that we're to a point where we can turn around and help others that are going through the same thing."

For more information on the auction, visit Seahawks.com/PrimeTime.