Brooklyn subway shooting: Who is suspect Frank R. James? What we know so far
NEW YORK - The NYPD has arrested Frank R. James, 62, a suspect wanted in connection to a shooting inside a subway train in Brooklyn. He was believed to have acted alone.
James was allegedly wearing a surgical mask, a construction helmet, and a safety vest opened fire inside a  Manhattan bound N train in Sunset Park on Tuesday morning. 
Authorities believe that James opened two smoke grenades, alarming another rider.
"What did you do?" the rider asked.
"Oops," James said, then went on to brandish his gun and open fire, according to a witness account.
RELATED: New York subway attack: Suspect Frank James arrested; 'We got him'
James allegedly fired 33 times before boarding an R train that had pulled into the station and exiting at the 25th Street station. 
Police say James shot 10 people; five of the victims were considered to be in critical condition. Nearly two dozen other people suffered injuries. None of the injuries were believed to be life-threatening.
Get breaking news alerts in the free FOX5NY News app!  |  Sign up for FOX 5 email newsletters
The NYPD found a Glock 17 9mm handgun with three extended magazines and a U-Haul key at the scene after the mass shooting. The gun was allegedly purchased by James in 2011 in Ohio. 
Police said that they identified James by using video from prior to the shooting showing him entering the Kings Highway subway station using a black cart that was later recovered at the scene of the crime. They also recovered James' orange jacket as well as the construction helmet he was wearing.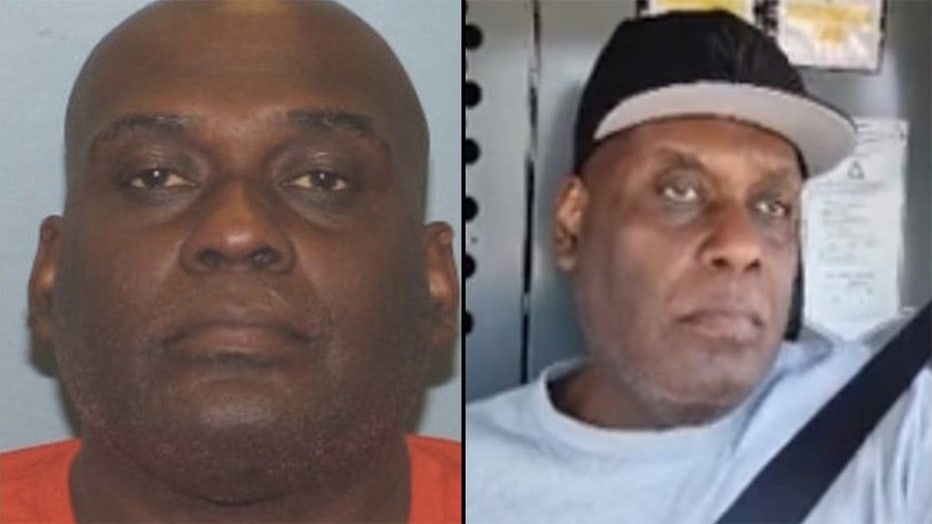 The NYPD released photos of Frank James. He is a person of interest in the subway shooting that took place on the N train in Brooklyn Tuesday morning.
Brooklyn shooting suspect
James has ties to Wisconsin, Ohio, Pennsylvania, New Jersey, and New York City. 
According to authorities, he has nine prior arrests dating from 1992 to 1998, including possession of burglary tools, criminal sex act, theft of service, and criminal tampering. 
James was arrested near St. Mark's and First Avenue without incident. He didn't respond to reporters shouting questions as police escorted him to a car a few hours after his arrest.
The NYPD got a tip Wednesday that James was in a McDonald's in Manhattan's East Village neighborhood, according to Chief of Department Kenneth Corey.
The tipster was James, and he told authorities to come and get him, two law enforcement officials said. They weren't authorized to discuss the ongoing investigation and spoke on condition of anonymity.
James was gone when officers arrived, but they soon spotted him on a busy corner nearby.
Four police cars zoomed around a corner, officers leaped out and, soon, a compliant James was in handcuffs as a crowd of people looked on, witness Aleksei Korobow said.
In recent months, James railed in online videos about racism and violence in the U.S. and about his experiences with mental health care in New York City, and he had criticized Adams' policies on mental health and subway safety. But the motive for the subway attack remains unclear, and there is no indication that James had ties to terror organizations, international or otherwise, Peace said.
Brooklyn subway shooting updates
Brooklyn subway shooting: Man on train during shooting describes frightening scene
Uber, Lyft criticized for surge pricing after Brooklyn subway shooting