CAPTURED: Centralia parents arrested in South Carolina after 16-year-old found weighing 54 pounds


 

MYRTLE BEACH, SC —  Centralia Police say  45-year-old Anthony Foxworth and 43-year-old Mary Foxworth were arrested in Myrtle Beach, South Carolina. They were booked into the city jail Saturday on Fugitive from Justice warrants.

There is no information yet on when they will be returned to Washington state. The couple pleaded guilty in Lewis County Superior Court to Criminal Mistreatment 1st Degree but did not show up for their sentencing this past week.

In January 2016, their 16 year old son was hospitalized for severe malnutrition, severe constipation and weighing only 54 pounds. He was unable to stand on his own, missing patches of hair and unable open his mouth to eat. The child had never been trained to use a toilet, could not read or write and did not attend school. "It doesn't really get any worse than what we saw in this case." Centralia PD Detective Corey Butcher. 

According to the Myrtle Beach police department arrest report, police in Washington contacted the Myrtle Beach police department about the couple being in the area of S. Ocean Blvd and gave them the description of the couple and their vehicle.   Myrtle Beach officers found the car that matched the description in the Vancouver Motel parking lot on S. Ocean Blvd.  Motel employees informed officers which room the couple was staying in.  Officers went to their room, knocked on the door and that is when Anthony Foxworth peaked through the curtains and opened the door.  Myrtle Beach police immediately detained the couple.

ORIGINAL STORY

CENTRALIA, Wash. — Police are asking for the public's help tracking down a Washington state couple after authorities found a 16-year-old weighing just 54 pounds last year.

Both 45-year-old Anthony Foxworth and 42-year-old Mary Foxworth are on the run after pleading guilty to a criminal mistreatment charge in Lewis County Superior Court in October. On Wednesday, they failed to show for their sentencing hearing and a no-bail bench warrant was issued for their arrests.

When authorities found the child, he didn't know how to read or write and hadn't been attending school, according to KCPQ. The 16-year-old had also never been taught to use a toilet.

"It doesn't really get any worse than what we saw in this case," said Centralia Detective Corey Butcher.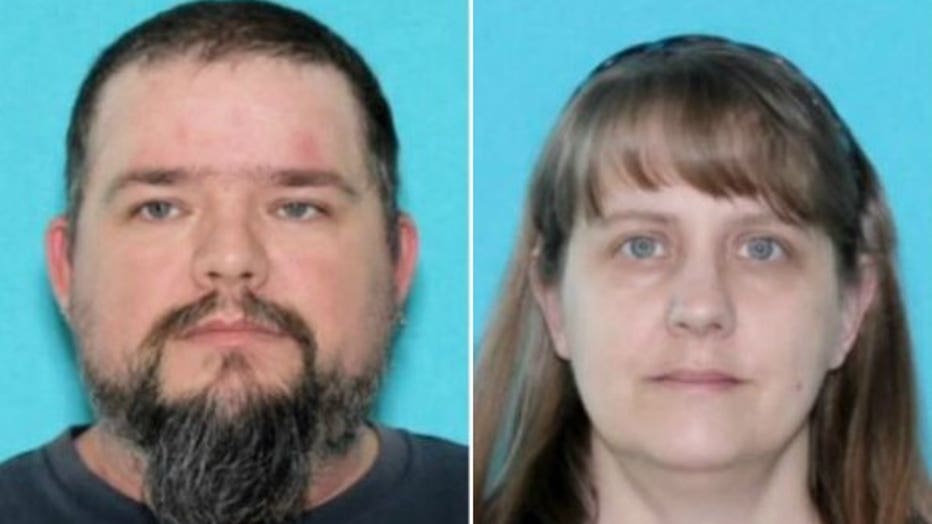 45-year-old Anthony Foxworth and 42-year-old Mary Foxworth


Law enforcement first learned of the child's condition when the Foxworths sought medical help in January 2016, telling doctors the boy hadn't eaten in three weeks, according to court documents. He was eventually taken to Mary Bridge Children's Hospital for treatment.

Doctors found that the boy was unable to talk and couldn't open his mouth far enough for a throat examination. He had multiple bald spots, was unable to stand on his own, had 24 teeth needing dental work and the skeletal age of a 13-year-old, among multiple other medical issues. Doctors initially thought he was between 8 and 10 years old.

A year later, the boy has reportedly put on 93 pounds and grown 3.5 inches while in the care of a foster family.

"The kid's doing great. So far to date, he's gained over 90 pounds. He's grown about 4 inches. He's finally in school. He's just doing awesome. Actually, I saw him a week ago. Totally different kid," said Butcher. "What people don't know is that there were three kids in this family, all biological children and the other two were totally fine.  They did have some signs later on that they were starting to head down the same road that the victim was but their health and appearance was completely different than the 16-year-old."

Anthony and Mary Foxworth were last seen in Grand Mound, Washington at a gas station with their green and silver 1998 Chevrolet Suburban (WA license DP25339).

They are also associated to a black 1999 Toyota 4Runner (WA license ASK0996).

"My sense is that they are probably trying to leave the state.  I don't believe that they are ultimately going to accept any responsibility for what happened to this child and I think this is an extension of that," said Butcher. "Obviously, we'd like to find these people. We've got information that they have family in multiple states, everywhere from Georgia to Louisiana, California, Oregon and Idaho."

Anyone with information on their whereabouts is asked to contact the Centralia Police Department detective bureau at 360-330-7614 or call 911.