Car prowlers target popular trail in Snohomish County


SNOHOMISH -- When the sun is shining, you're sure to find Per Jensen of Mukilteo geared up and gliding his way along the Centennial Trail -- a 30-mile stretch from Snohomish to Arlington.

"It's nice and flat, and since I roller ski I need a flat trail.  I come here at least three to four times a week," said Jensen.

While hikers and bikers are out enjoying themselves, thieves are taking advantage, however.  There have been seven cars broken into along the Centennial Trail in the past week.  The Snohomish County Parks and Recreation Department said Monday that many of the crooks work in teams of two.

"The best thing to be aware of is the people sitting in the cars that perhaps appear to be reading, and then a person sitting in a car and another person checking out the trail, making sure people are gone for an hour, two hours, and it gives them plenty of time to break into a car," said Russ Bosanko, the parks department's operations manager.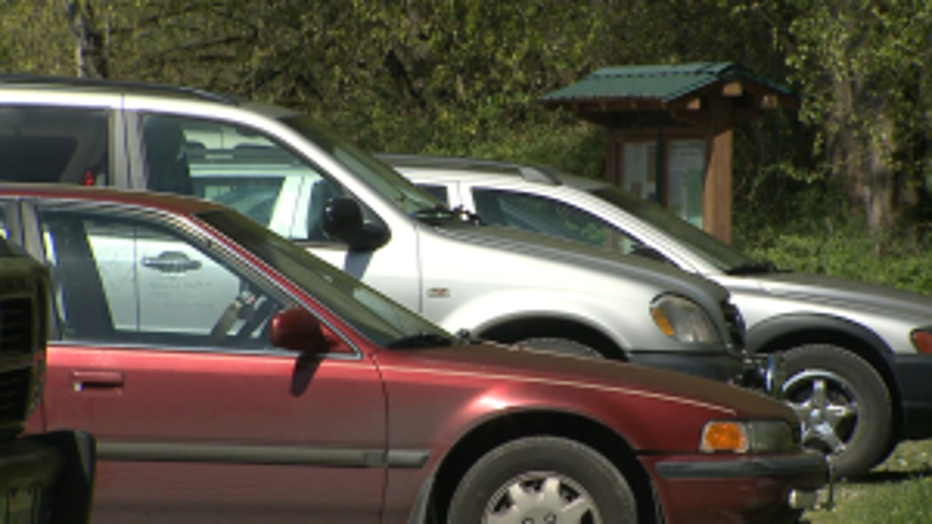 Currently, there are signs posted in the parking lots warning drivers to not leave anything valuable in their cars, but the Parks Department is considering adding security cameras.

"Right now we're working with a security company and trying to figure out, with 10 remote trail heads, if  there is a way to come up with a power source and Wi-Fi connection that we can start using more security cameras at all our parks and trail heads," Bosanko said.

The Snohomish County Parks and Recreation Department said there were seven reported break-ins in the past week. The Snohomish County Sheriff's Office did not return a call.

The King County Sheriff's Office said it has had a reported 244 car break-ins in the month of March.

Authorities advise that if you see anyone that looks suspicious, jot down the license plate and call 911.