Crabbing industry loses fight to prevent fishing in critical Alaskan ecosystem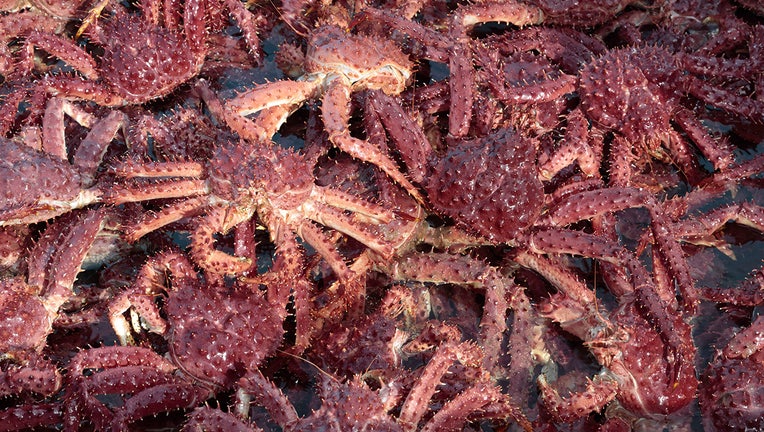 article
Fishing in designated areas off the Alaskan coast will continue despite pleas from harvesters and conservation groups to close the crucial habitat known for its red king crabs and allow for minimal disruption during the offseason.
The emergency action would have potentially shut down designated zones in Bristol Bay until at least early summer, but the National Oceanic and Atmospheric Administration said the petition failed to reach criteria to determine that an emergency closure would benefit the sea life population.
Several species of crabs, including the red king, have seen stunning declines over the last decade that has prompted NOAA and other stakeholders to take the extraordinary steps of limiting season fishing in an effort to try to protect crucial populations.
"We are concerned about the diminished sophistication and understanding of marine habitats, which inevitably results in collapses and that are generally only made visible with the disappearance of commercially valuable species," Marissa Wilson, executive director of the Alaska Marine Conservation Council, stated in prepared comments to NOAA.
Red king crab seasons in 2021-22 and 2022-23 were canceled due to what officials said were population levels that were below the threshold to open the fishery.
NOAA biologists have theorized that a changing climate has played a significant role in the variability of aquatic populations, but some organizations contend more could be done to limit disruptions.
Conservation groups assert that some fishing methods, such as trawling, where nets are towed through the water, are too disruptive to habits, leading to additional hardships during a critical time for species.
"The vast majority (97%) of seafloor habitat disturbance in the North Pacific is caused by trawls. Prevention of trawl disturbance by closing areas to trawling that contacts the seafloor is a reasonable solution to allow habitats to recover. The Red King Crab Savings Area, however, is not meeting its original management intent of providing undisturbed habitat for crab. Trawling, both 'pelagic' and nonpelagic that disturbs the seafloor is causing impacts to seafloor habitat in the area and resulting in loss of essential fish habitat," stated Oceana, a nonprofit ocean conservation organization.
Experts said Alaska pollock and Pacific cod are two of the primary fisheries that are harvested during what is considered to be the offseason for red kings.
RELATED: 30-foot fin whale found stranded, dead off Mississippi Gulf Coast: 'A very rare species'
The State of Alaska estimated that direct losses due to harvest cancelations in 2022 cost the fishing industry more than $287 million, not including the impacts on supporting businesses.
"We remain committed to working with the Council and stakeholders to develop and examine management measures to build more resiliency for Alaska's crab fisheries," NOAA said in a news release.
The agency said a joint research project focused on Bristol Bay red king crab is expected to begin in March and could help determine future management decisions.
State and federal officials have not indicated whether they expect a return of a more sufficient population in 2023 to allow the harvesting season to reopen in the fall.
Biologists with the Alaska Department of Fish and Game said a decision regarding the 2023-24 season would likely come after analysis is completed from a summer survey.