CRUNCH COMING: I-90 bridge work will squeeze all westbound traffic into 1 lane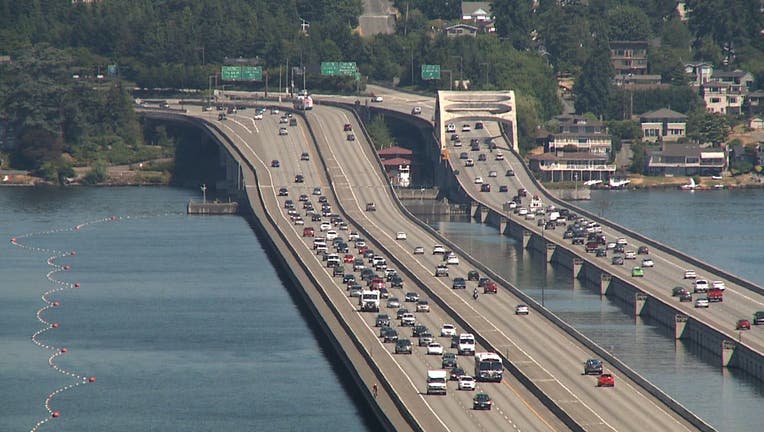 article


SEATTLE -- When the weather gets hot, you know major road construction isn't far off.

Now the Washington State Department of Transportation is sounding the alarm for I-90 commuters.

All but one westbound lane across Lake Washington will be shut down for an entire week starting Friday night -- and drivers will definitely be feeling the crunch. Backups could be as long as 10 miles from Mercer Island all the way to Issaquah.

Beginning 9:30 p.m. Friday, WSDOT wants drivers to find a different route across Lake Washington.



"This is a pretty big deal," said Bart Treece with WSDOT said of the construction project to replace 92-ton expansion joints on the bridge. "You've got these bridge expansion joints that are embedded into the roadway. They're a critical function that helps the bridge expand and contract, and absorb energy into the bridge."

The nearby SR 520 Bridge will remain open, but the tolls will not be lifted during the I-90 construction.

That has some drivers outraged.

"Really asinine the way they do things," said commuter Donald Norwood. "But who am I? I don't make those decisions, they just spend my tax dollars."

It's the state's transportation commission that makes those decisions.

A spokesperson says if the tolls were removed, the agency would lose nearly $1.3 million in revenue.

WSDOT says there's only a short window of time to complete big projects and next week is their best option.