DSHS settles suit over hospital sex abuse case for $3 million


SEATTLE -- The Washington Department of Social and Human Services on Friday settled a suit with the victim of a state-run psychiatric hospital sexual abuse case for $3 million. The civil trial had been scheduled to begin Monday.

The $3 million matches the largest settlement in history against a state-run psychiatric hospital.

The Children's Study and Treatment Center, run by DSHS, is the state's only psychiatric hospital for kids.

The settlement will go into a trust fund for the victim, Crystal, who was sent to the treatment center in 2003 when she was just 13. During her months there, she says, she was repeatedly raped by a male counselor named Tony Grant.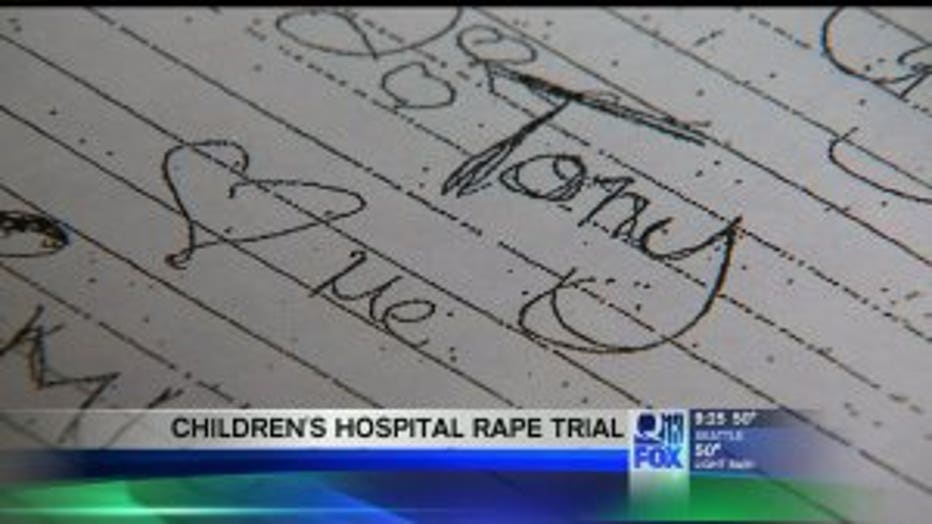 "These vulnerable young people deserve a safe, protective setting," DSHS spokesman Thomas Shapley said in a news release announcing the settlement. "We deeply regret what happened to this young woman. We hope that she will use the money from this settlement to get the help she needs to recover from that traumatic time in her life."

The plaintiff initially sued the state for $12.5 million. DSHS denied liability for the plaintiff's claims that it was responsible for the criminal actions of its former employee, Grant, who had passed several criminal background checks prior to being hired by CSTC.

"Supervision policies and practices been the CSTC have been strengthened in the 10 years since the events in this case took place," the DSHS news release said. "For example, male staff members are not allowed to have unsupervised time with female patients at any time."

Earlier, Crystal's foster mother, Corrie Tienhaara, recalled the time her daughter was in the hospital. "She would talk about him (Grant) constantly. He would give her gifts and when I would go and visit her and look on her wall in her room, her wall was plastered with posters of him."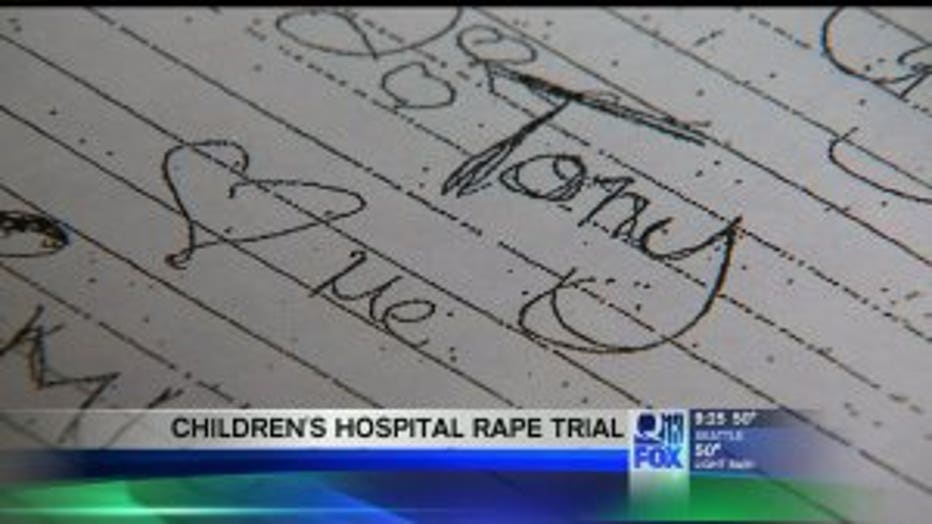 Posters, love letters and sexually suggestive drawings that all had counselor Grant's name on them. Tienharra said she repeatedly voiced her concerns about the relationship to hospital staff.

"If you are a man who is supposed to work with mentally ill children and you see this type of obsession starting, you would stop it immediately," said Tienhaara.

Instead, Tienhaara said, she learned from e-mails that she discovered that Grant continued to spend time with Crystal, often just the two of them alone.

"He said, 'I just miss you so much. I wish we could go to the canteen together.' I'm thinking why would you want to go to the canteen? I'm thinking snacks," said Tienhaara.

Crystal later told her foster mom that the canteen is where Grant allegedly took her to have sex, which she claims happened every day for more than three months. Grant was also allowed to chaperone outings with Crystal and other female patients. It was during these outings that Crystal said the abuse continued, even at a public movie theater.

"The evidence in this case is overwhelming. DSHS had warning after warning after warning about this predator and didn't do anything to stop him," said Crystal's attorney, David Moody.

It wasn't just worried parents or outsiders who voiced concerns. A few years before Crystal's time at CSTC, the director of nursing services at the facility repeatedly wrote to CEO Mary LaFond and even then-DSHS Secretary Dennis Braddock reporting rampant sexual activity among minor patients and staff abuse of children in their care. She also said documentation and investigation of violations was inadequate or even ignored, but no one listened.

"The people that are right there should have been protecting her from that. It makes me really angry," said Tienhaara.

In a termination letter from January 2004, DSHS acknowledged Grant sexually abused Crystal. Grant was fired from DSHS, charged and later entered a misdemeanor plea deal. He also had to register as a sex offender.

Moody and Crystal have been battling DSHS in court for more than five years. Moody said before Friday's settlement that the DSHS's fighting of the lawsuit had cost state taxpayers more than $250,000.

"Anyone who looks at the evidence should be outraged that the office of the attorney general and DSHS won't just call it like it is. They messed up. They damaged this girl for life. We have a (civil) trial coming up and we'll put it before a jury and I'm confident what the jury's answer will be," said Moody.