DuPont man sentenced to more than 9 years for assaulting 2 women in Olympia
OLYMPIA -- A 36-year-old DuPont man was sentenced Monday to more than nine years in prison for assaulting two women he had picked up in Olympia, The Olympian reported.

Bryon Eldon Johnston had originally been charged with two counts of kidnapping, rape and attempted rape for two separate incidents in 2013-14 -- but pleaded guilty to lesser charges of indecent liberties, unlawful imprisonment and felony harassment, the newspaper said.

He was sentenced to 110 months in prison.

TEXT BELOW IS FROM EARLIER Q13 FOX NEWS STORIES:

(March 14, 2014) -- Police arrested a 35-year-old DuPont man Tuesday in connection with two separate cases in which a driver allegedly kidnapped two women in his SUV and attempted to sexually assault them.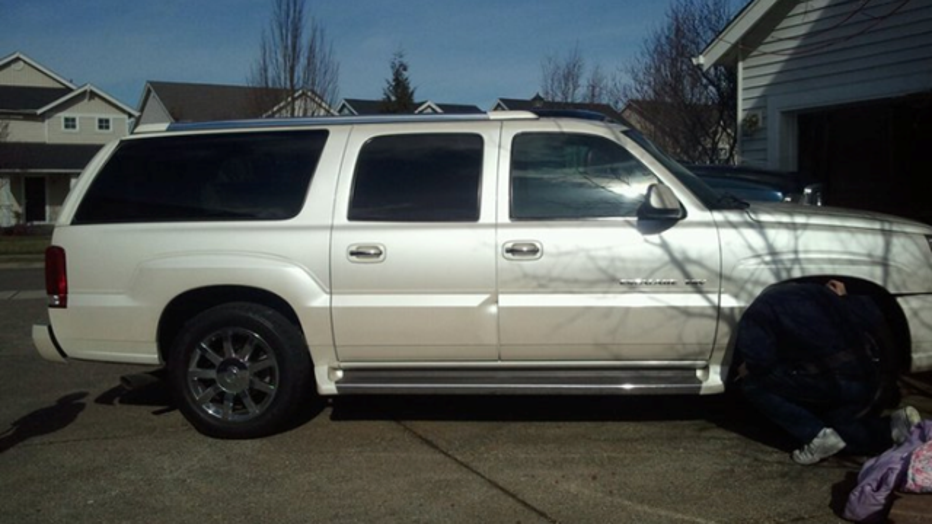 Olympia police say this is the suspect's Cadillac Escalade that was used in two abduction attempts. (Photo: Olympia Police Dept.)


The two abduction cases occurred in Olympia in November 2013 and February 2014.  In each case, police said, a driver approached the women, both in their 20s, while they waited at bus stops and offered to them a ride.

The victims accepted the ride, but, in each case, when the driver started to grope them, each told the driver to let them out of the vehicle but he refused, police said.

"The suspect then threatened each victim that he was going to 'cut them' if they did not cooperate with him.  The suspect drove the victims behind an abandoned motel in Olympia where he assaulted them with sexual motivation.  Both victims fought the suspect and were able to escape from the vehicle," an Olympia police news release said.

Police said detectives recovered items that fell from the vehicle when one of the victims escaped, and that led to their arrest of the  DuPont man.

The man was booked into the Thurston County Jail on suspicion of  two counts of first-degree kidnapping, one count of first-degree rape and one count of first-degree attempted rape.

The suspect was driving a white Cadillac Escalade at the time of his arrest, which police believe was the same vehicle used in both attacks.

Police said they are concerned that the suspect may have committed other, similar crimes and ask that anyone with information call the Olympia Police Department at 360-753-8300.

EARLIER STORY from Feb. 20 BELOW:

A 21-year-old woman told police that a man forced her into his car while she was standing at a bus stop in Olympia, but that she was able to escape when he stopped the vehicle in a nearby parking lot, police said Thursday.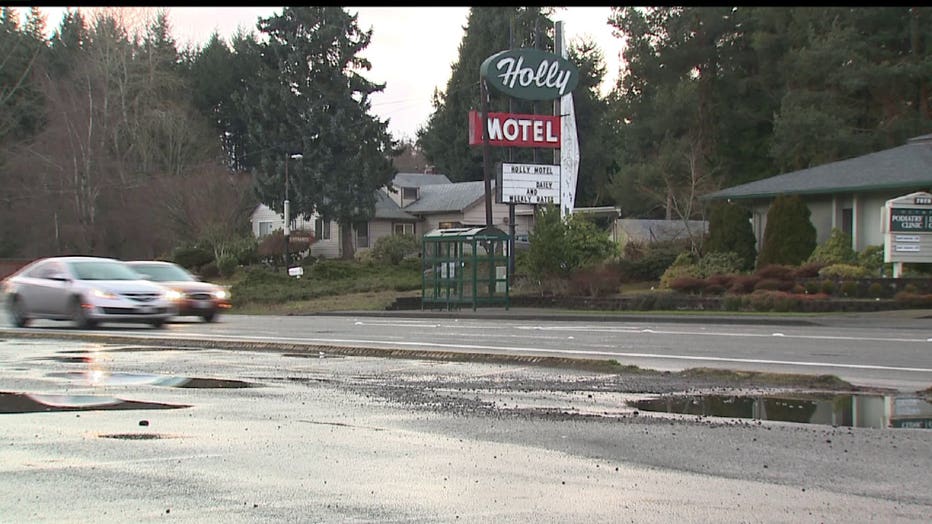 A woman said she was abducted from this bus stop in Olympia Wednesday, Feb. 19, but managed to escape from the man. (Photo: KCPQ-TV/Seattle)


The woman said the incident began at about 10 a.m. Wednesday when she was standing at a bus stop in the 3000 block of Martin Way, police reported. The woman said  a light-colored vehicle pulled over, and the driver dragged her into his car and drove eastbound on Martin Way.  The woman said the man hit her several times and tore her clothing.

The woman said he was able to escape when the driver stopped in a nearby parking lot, and she was able to jump out and run to a nearby business to ask for help, police reported.

The suspect is described as a tall white man, in his 30s.  He has brown hair and a receding hair line.  At the time, he was wearing a dark jacket.

Police are seeking information from anyone who may have been approached by someone matching this description or anyone who may have witnessed the scene.