Ex-Hawk John Moffitt explains NFL retirement
DENVER -- Afraid of the long-term consequences of an NFL career and uninterested in making a Super Bowl run, Denver Broncos guard John Moffitt shockingly informed the team Tuesday of his plans to retire.

Moffitt, 27, failed to report to the Broncos after their bye week on Monday. A day later, he indicated on his Twitter feed that he was stepping away for good.

third-round pick by the Seattle Seahawks in the 2011 NFL draft, Moffitt was traded twice this offseason—once to the Cleveland Browns and then finally to Denver after the initial deal was rescinded. The Broncos pegged the talented, 319-pound guard as an integral part of their line, but he never caught on. He played in only two of Denver's first eight games and was listed behind Louis Vasquez on the team's depth chart at right guard.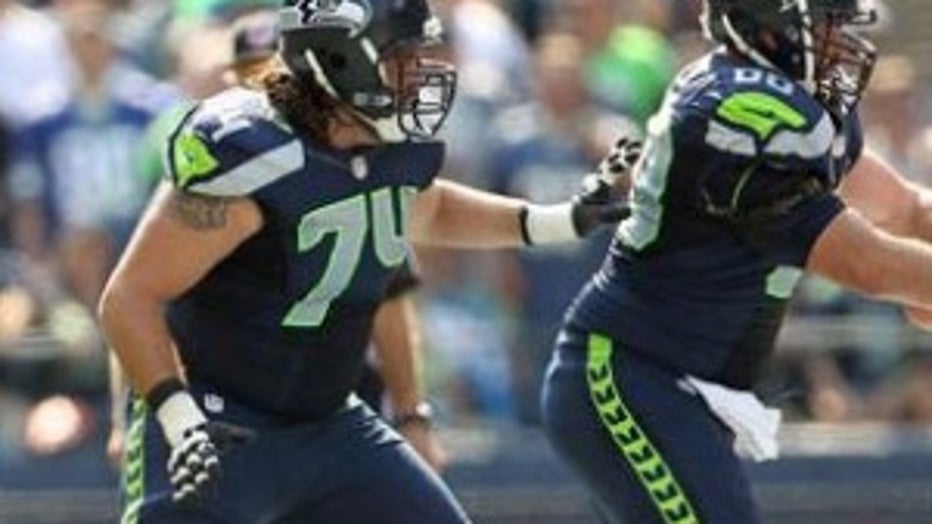 While a source initially told The Denver Post's Mike Klis that Moffitt made his decision after doing some "soul searching" due to his lack of playing time, the former Wisconsin standout indicated that wasn't the case.

"I just really thought about it and decided I'm not happy. I'm not happy at all," Moffitttold the Associated Press, via ESPN.com. "And I think it's really madness to risk your body, risk your well-being and risk your happiness for money."

Moffitt, who indicated he doesn't have a history of concussions, said the possibility of long-term brain injury did play a factor in his decision.

"I'm not trying to be the poster boy for 'Oh, I thought I should leave because of concussions.' I'm just saying, it's a valid point," Moffitt said. "I love the game and I respect the game and everybody who plays it knows what they risk and I knew what I risked when I played, and I'm no longer willing to risk it."

For more on this Bleacher Report story, click here.