Father allows 10-year-old to drive, son crashes into canal killing brother and dad


COULEE CITY -- The body of a 45-year-old Ephrata man is still missing after a truck his 10-year-old son was driving during a father-son fishing trip went off the road and flipped into a canal March 30 near Summer Falls Dam, Grant County Sheriff's Office officials said.

An 8-year-old boy was killed in the crash. His 10 and 12-year-old brothers were safely pulled from the wreckage by two Good Samaritans fishing nearby.

Grant County Sheriff Tom Jones said 45-year-old Scott Kolves was fishing with his three sons when he decided to teach his 10-year-old son how to drive. Kolves was in the passenger seat when he realized his son was heading off the road about 7 miles south of Coulee City. Jones said the loving father tried to correct the wheel, but it was too late and the truck ended up below in the canal.

Kolves and his 3 boys were ejected from the vehicle. Two fishermen saved Kolves' eldest sons, and a sheriff's deputy pulled out his 8-year-old boy further down the river. The 8-year-old later died at the hospital.

Kolves' body is still missing.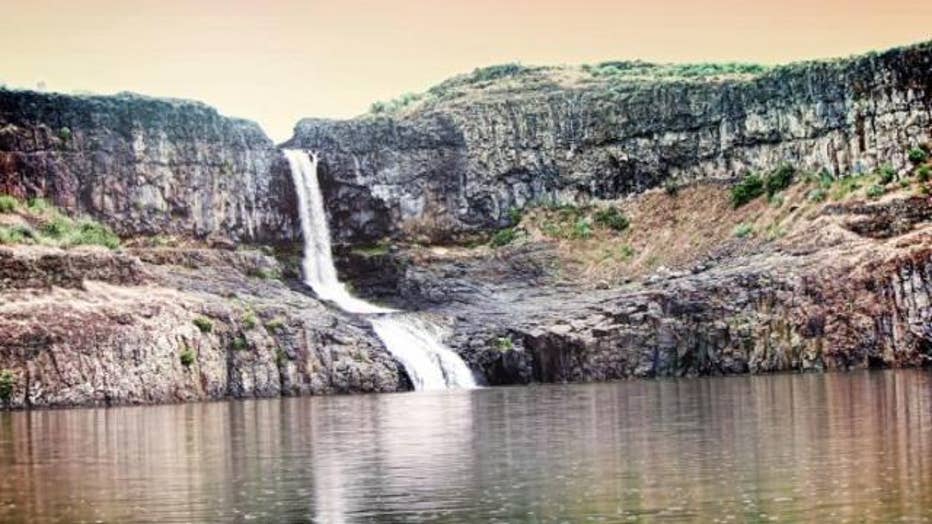 Summer Falls. From Stateparks.org


Jones said he decided to release the information that the boy was driving after more than a week of rumor and speculated circulated around the small community. He called the incident a "tragic accident" and a bonding, loving fishing trip gone wrong.

"Scott loved his sons," Jones said. " Everybody we talk to lets us know how much he loved his sons. Spending time with them -- especially fishing -- was the highlight of his life."

The sheriff said no criminal charges would be filed in the crash. He asked the public refrain from judging Kolves' decision to let his son drive, and keep in mind that he loved his sons.

"This was an accident," he said. "Please care for the survivors and help them heal from this awful accident."