Father heartbroken after daughter's murder: If you suspect domestic violence say something


MUKILTEO, Wash. - "I miss her so much," said Jerry Traynor, in shock and disbelief after finding his daughter dead in her Milton apartment on Friday.

Traynor says his daughter, 25-year-old Wendi Traynor was beautiful and had a lot of promise.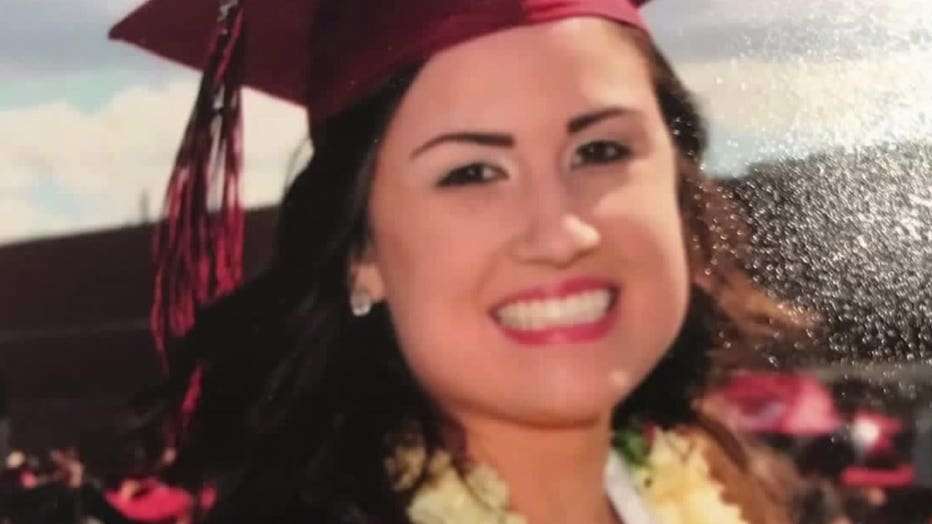 "She was a lot of fun, she was frustrating, fun, sassy, she was confident, she had an infectious laugh," said Traynor.

He says his daughter moved back to the Seattle area in early October from Kentucky where she had been living with Joshua Ellis since early summer. Traynor says his daughter and Ellis have been in a relationship on and off for a couple of years.

"He was pleasant, Wendi seemed happy," said Traynor, but adds that their relationship turned volatile at some point.

"He was a lot more domineering as time went on. His attitude changed quite a bit. He had this obsession with guns too, he had dozens of them," said Traynor.

Traynor says he sensed something was wrong in the relationship but his daughter wouldn't share details with him.

"She just said I'm fine, he's not going to do anything to me, dad. I'll be fine," said Traynor.




Ellis, now in police custody accused of his daughter's murder. Traynor says his daughter spoke to someone in their family every day and when no one had heard from her for a week, he began to panic. He went to her apartment in Milton, and because he was on her apartment lease he was able to get keys from the leasing office. He went into the apartment with his brother-in-law and they found her body.

"It was maybe six feet from the front door," said Traynor. "It appeared to me that she was shot," he added.

Traynor says his daughter had her 9mm gun on her hip when they found her. He says the gun was unloaded and she had a permit to carry the weapon. Traynor says his daughter usually carried the weapon in her purse and rarely had it on her.

"She never wore it unless she was afraid of something, so something had frightened her," said Traynor.

He says his daughter moved into that apartment just one week earlier excited to start a fresh life back in Washington again.

"She was well on her way," said Traynor.

He says if there is anything he hopes others can learn from his pain, it's to trust their gut.

"If anything the most important lesson is, if you suspect anything, follow up on it. I wish I personally would've been more proactive, and not taken 'it's okay dad; as an answer, because I suspected," said Traynor.

He says time can heal a lot of wounds, but losing a child is not one of them.

"I don't think I'll ever heal, or move on actually," said Traynor.