Fiance of pregnant woman killed in crash talks of his loss


TACOMA -- Shanna Huttenstine, 34, a taxi cab passenger who was killed in a crash on SR 167, was pregnant, the Pierce County Medical Examiner's Office said Tuesday.

Her fiancé, Jason Speers, survived the crash.  The couple was riding in a taxi together after leaving Good Samaritan Hospital in Puyallup.  Speers said his fiancée fell earlier in the day and was worried about their baby so he took her there to get checked out.

"The baby was fine.  The heartbeat was fine.  There was nothing major wrong.  She just had a bruise on her hip where she fell," said Speers.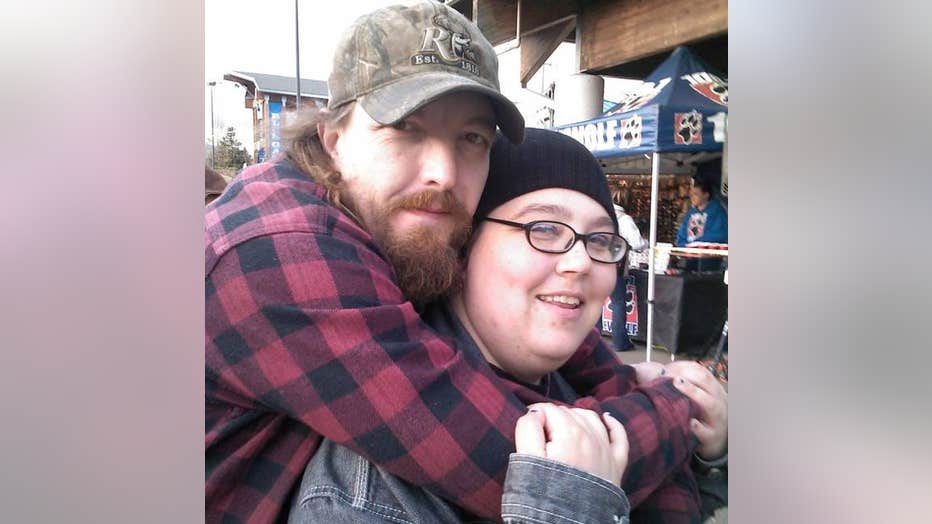 Jason Speers with his late fiance, Shanna Huttenstine, who was killed in an auto accident. She was pregnant. (Photo courtesy of Jason Speers)


At about 11 p.m. Monday, the couple got in a taxi and headed home to Tacoma.  Not even 10 minutes into the ride, at River Road and 44th Street East, they saw an oncoming pickup truck move over into their lane.

"Just before the accident, I leaned over kissed her and said I love her.  That's when the accident happened," Speers said Tuesday.

Washington State Patrol trooper Guy Gill said the devastating crash spread vehicle debris 100 feet in all directions.  A 48-year-old Puyallup man in a red Dodge pickup truck hit the taxi on the driver's side.

Jason was sitting in the rear passenger seat and got out to check on his fiancé.

"She was lying out of the vehicle; her shoulder strap was over her neck.  She was completely unconscious and not breathing.  I told her, no, she can't leave, this can't be happening," said Speers.

Speers said Shanna died at the scene in his arms; the taxi driver was rushed to the hospital in critical condition.  The driver of the pickup truck was arrested for vehicular homicide.

"Something got him over the center lane; his actions and behavior there is some level of impairment on board," said Gill.

Speers was numb Tuesday and wants the man who took so much from him held accountable.

"I want him prosecuted to the max.  I want him to think what he did.  He took two lives, not one.  He took my unborn child and the love of my life," said Speers.