Two charged in arson that destroyed family's dream home near Auburn
AUBURN, Wash. - King County Prosecutors have charged two men accused of setting the fire on November 14, 2019 that destroyed a large home under construction in unincorporated Auburn after they said they went there to explore what was being built.  
20-year-old Ryan Higham and 22-year-old Miguel Kirschnick are both charged with Arson in the First Degree.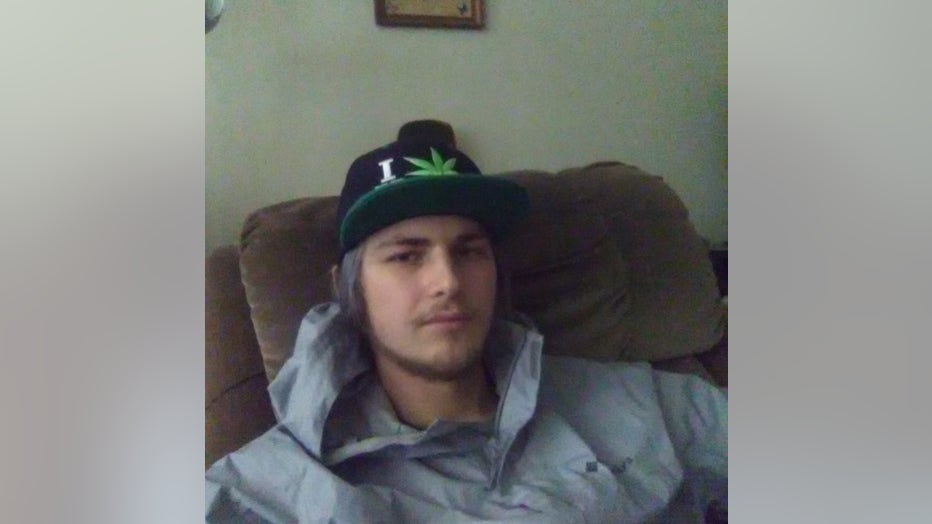 King County Prosecutors have charged Ryan Higham with Arson in the First Degree
According to court documents, Higham first told Det. Michael Day, who works as a Fire Investigator for  the King County Sheriff's Office, that Kirschnick went inside the home and started the fire while he stayed outside.  Later, after he failed a polygraph examination,  the probable cause documents say he admitted that both of them entered the basement of the house.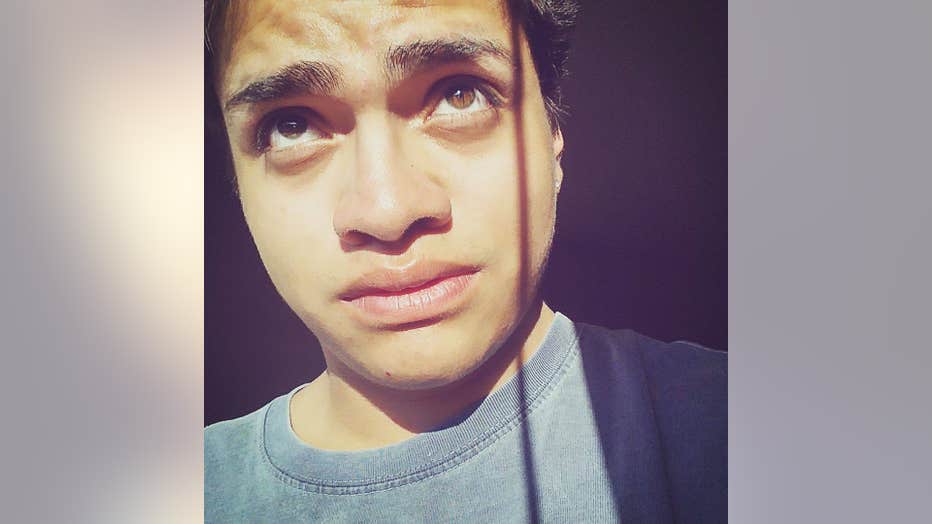 King County Prosecutors have charged Miguel Kirschnick with Arson in the First Degree
Higham also told Det. Day that Kirschnick made six trips upstairs to bring down boxes and plastic.  They stacked everything up in a pile to make a bonfire.  He told Det. Day that they took turns trying to light the fire using Kirschnick's lighter and admitted that "he added some pinecones that he had in his backpack" and some printer paper he carries with him to the fire.  He said they watched it for about  5 minutes and then left. 
Higham also claimed that Kirschnick started "a second bigger fire underneath the stairs of the house using some of the bigger boxes and plastic."
After Kirschnick was arrested on November 13, 2020, court documents say he told the investigator that he had messed with some construction equipment outside the home and before they went into the basement.  A forklift was found 'high-centered' on the property and a window was broken out of a bulldozer. A fire extinguisher removed from cab of the bulldozer had been placed in the hydrolic arms of one of that bulldozer. The fire extinguisher would have exploded if the bulldozer's arm had been operated. 
Kirschnick said he made multiple trips to get sticks from outside to add the bonfire but denied that he was the one who started it.   He said they left after about 10 to 15 minutes and could see that smoke and fire was coming from the house.  He said the fire was too big for them to put out.
Detectives say both of them were carrying cell phones but neither of them called 911 for help. 
By the time firefighters arrived, the home was fully engulfed. Dozens of first responders risked their lives and serious bodily harm to try to extinguish the fire. 
Court documents show the cost of the damage to the 7900 square foot home was approximately $1,681,264.40.   
Higham has no known criminal history.  A court summons has been issued on the criminal charge ordering his appearance for an arraignment on January 4, 2021. 
Kirschnick is currently being held  on $250,000 bail after it was determined he was unlikely to respond to a summons to appear in court.  According to court documents, he told  court services that he is homeless,  without means of financial support and suffering with substance abuse issues. 
ORIGINAL: 
King County Sheriff's detectives in the Fire Investigations Unit are asking for the public's help to solve an arson that destroyed a family's dream home in unincorporated Auburn. 
"For the family, this was devastating. They had a vision. They drew plans. This was their life," said Sgt. Tim Meyer. 
Investigators were called to the scene in the 33200 block of 201st Pl SE on the morning of November 14, 2019.
"As we near this anniversary, we're trying to identify suspects in a case that was determined to be arson," said Sgt. Meyer.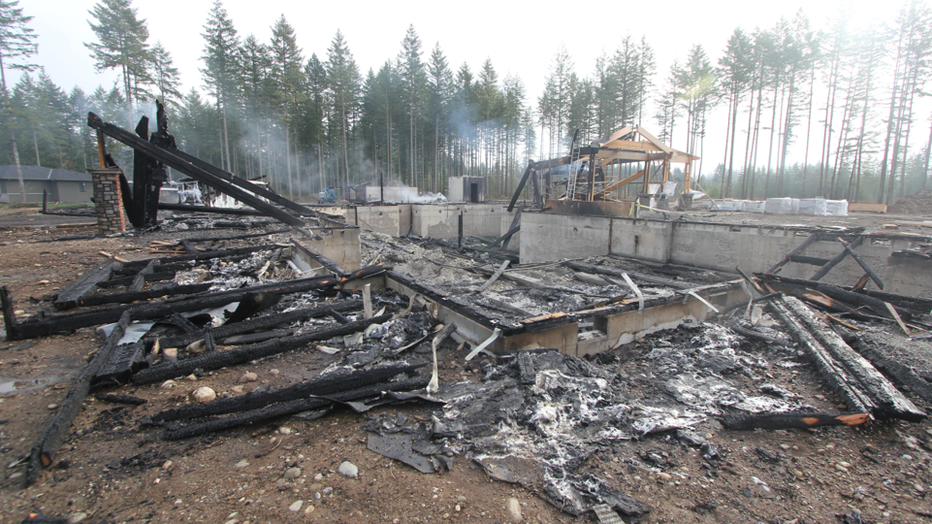 Suspects sought in unsolved arson (submitted photo)
The fire fully engulfed the 7300 square foot home under construction. 
"This was a house that a family was building. They'd taken their labor and their vision and they'd built this structure up and it was nearly completed when the suspects, whomever they are, carelessly and callously set it on fire. This is where we need your help," he said.  
Detectives say they have no leads on a suspect or motive right now. 
"Arson and fire-setting is a particularly troublesome crime. It damages not only property but lives. This home was, although vacant, still it was a family's work and it was a family's vision. We also know that one arson can lead to another and we want to make sure that these people are held to account," said Sgt. Meyer.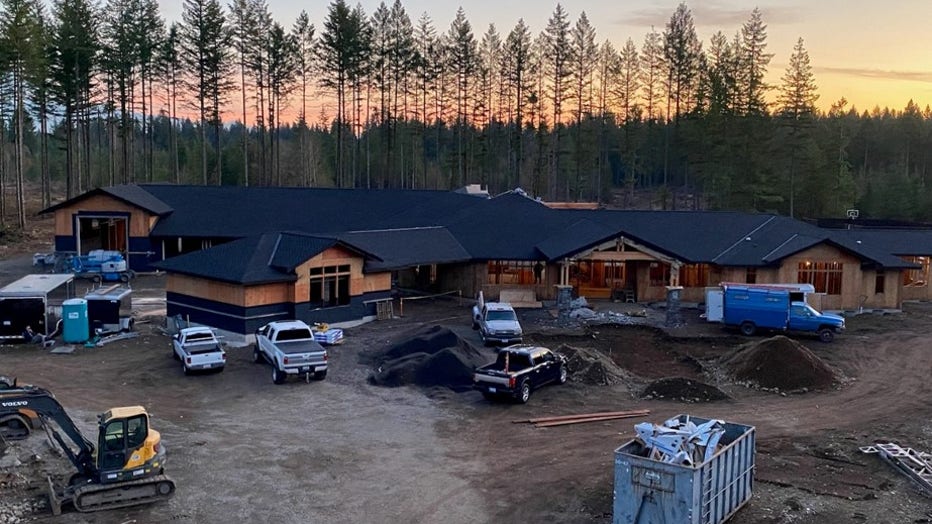 Suspects sought in unsolved arson (submitted photo)
He says the family has started the rebuilding process but the loss of their home is a scar that's going to stick with them forever.
"All of us can relate to this. We've all planted a garden or built a home or restored a car. We've invested ourselves, our effort, our work to try to create something and this creation was almost complete when it was callously set on fire," said Sgt. Meyer.
If you have any information to help detectives solve this case, you can remain anonymous and receive a cash reward of up to $1,000. Call Crime Stoppers of Puget Sound at 1-800-222-TIPS or text a tip through the P3 Tips App on your cell phone. 
If you wish to speak with a detective, you can call the King County Sheriff's non-emergency line at (206) 296-3311 and reference case number C19043597.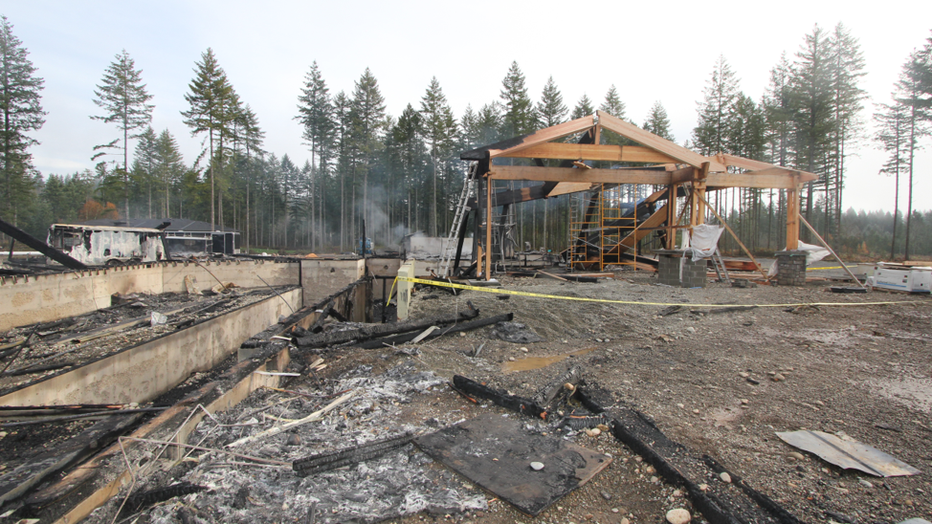 Suspects sought in unsolved arson (submitted photo)