First Asian-American, gay justice appointed to state's Supreme Court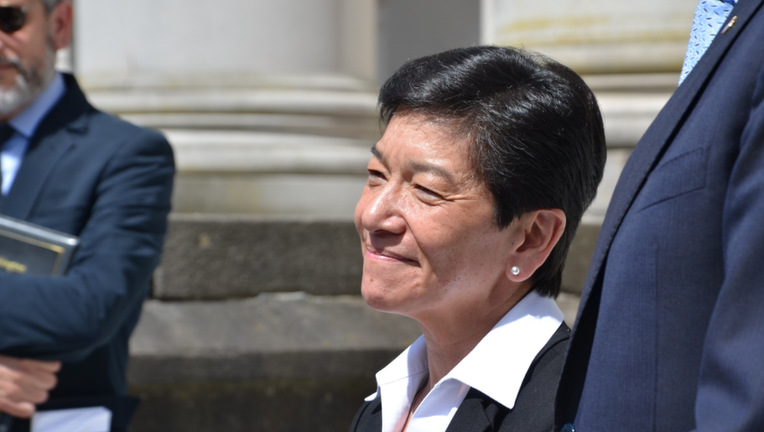 article


OLYMPIA -- Gov. Jay Inslee on Thursday appointed King County Superior Court Judge Mary Yu to the Washington Supreme Court. She becomes the first Asian-American and gay justice to serve on the high court.

The 57-year-old Yu will fill the seat of Justice Jim Johnson, who retired from the court earlier this week because of health issues.

"Judge Yu has distinguished herself throughout her career as someone of great intellect, dedication and compassion," Inslee said in announcing the appointment at the Temple of Justice. "She has brought to her work, and to her life, a never-wavering commitment to ensuring justice for everyone.

"Her appointment today is a moment all Washingtonians can be proud of."

Yu committed herself to working collaboratively with her new colleagues "so the integrity of this institution is only strengthened by our work."

"Trial court judges, at every level of court, are the workhorses of our system of justice," she said. "I am proud to come from their ranks and will do all that I can to remember that the trial court remains the place where the law is actually applied to everyday life."

The state's newest justice will be sworn in later this month. Yu will run for election this fall for the two years remaining in Johnson's six-year term.

Yu has served 14 years on the King County Superior Court, was a top deputy in the King County Prosecutor's Office under the late Norm Maleng and began her public service career working for the Archdiocese of Chicago, first as an associate and then director of the Office for the Ministry of Peace and Justice.

Yu was appointed to King County Superior Court by former Gov. Gary Locke. She subsequently was re-elected to the seat four times.

Yu grew up in Chicago as the daughter of two immigrants who met at a factory; her father is from China and her mother from Mexico.